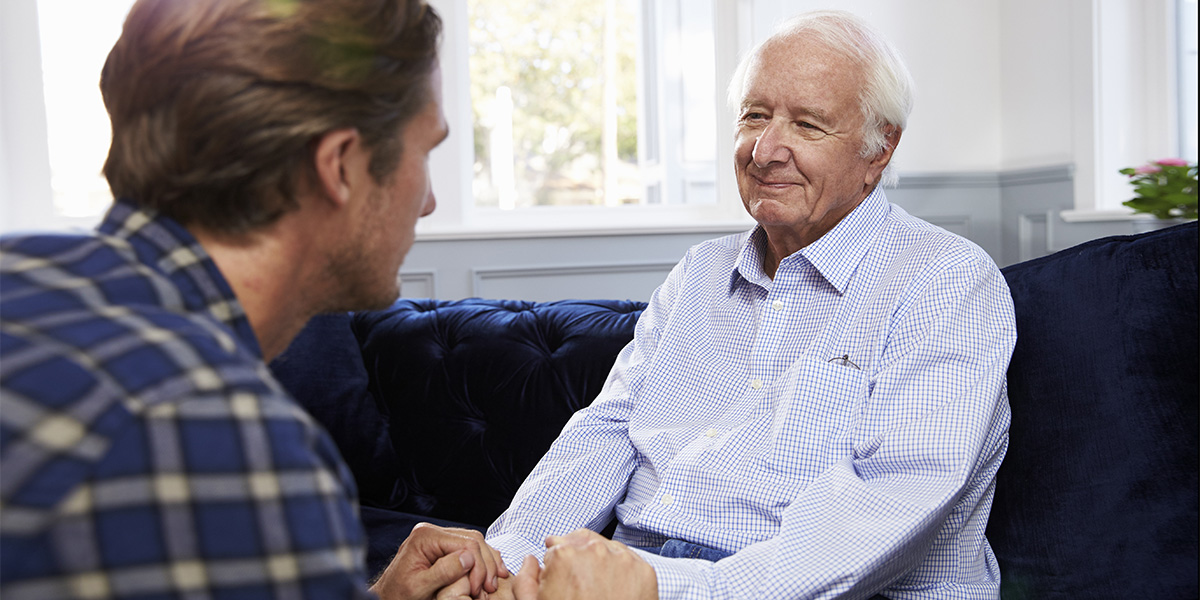 Reversing roles
Caring for Your Elderly Parents
They put bandages on your cuts and scrapes, helped you move into college and were there to celebrate your first child. Throughout your life, your parents have nurtured and cared for you as you grew.
Now as your parents grow older, your roles are changing. It's your turn to care for them and see them through their later years.
While we want our elderly parents to remain active, comfortable and healthy, preparation for a health crisis or emergency is important. Do you know what their wishes and beliefs are?
Discussing your parents' spiritual needs will come into play with their palliative or hospice care. Palliative care provides relief during a serious illness; providing relief from symptoms, pain, stress and the emotional sides of an illness. Hospice is an option when a cure is not possible and keeping the patient comfortable becomes a priority. Religion and spirituality often help patients cope with a terminal illness. With palliative and hospice care, the emotional and spiritual support provided by clergy or spiritual leadership can help ease stress and pain of a patient.
Another important discussion is determining who will be in charge of parental healthcare needs as a power of attorney. Have your parents updated their will lately? Planning these advanced directives will ease any potential stress and worry.
"When our parents are unable to make their own decisions, it becomes the child's job to help," said Kim Ross, SRHS Director of Hospice and Palliative Care. "Trying to predict their desires and what is best can be tough. The parent would prefer to be in their home and may not be happy about their relocation, though that may be the best option."
Making the right decisions for your parents is difficult, but with the added input of siblings, determining what is best for ailing parents can be even more trying.
"After a sudden crisis, adult children may be in denial that anything serious is wrong," Ross said. "Make sure to clearly describe the situation, listen to what other siblings say and be straightforward."
But before this becomes a reality, talk to your parents. It is better to know what their end-of-life wishes are before you find yourself in a difficult situation.
"People have experiences that they never intended to have," Ross said. "They aren't prepared and have not thought of what their values or preferences are. It is important for families to start this dialogue."
To find out if Spartanburg Regional Hospice or Spartanburg Regional Palliative Care can help you, call 864-560-3900 for more information on hospice and 864-560-6012 for palliative care.
While some crises may be unavoidable, here are some ways you can help your parents adjust their home and lifestyle to stay safe:
Encourage them to exercise regularly – Focus on increasing leg strength and improving balance.
Ask their doctor or pharmacist to review their medications – both prescription and over-the-counter—to identify medicines that may cause side effects or interactions such as dizziness or drowsiness.
Have your parents recently had their eyes checked? – Encourage them to have an eye exam at least once a year and update their eye glasses to maximize their vision.
Help them make their home safer – Reduce trip hazards by removing clutter, add handrails inside and outside the tub or shower and next to the toilet, add nonslip mats to the tub or shower, secure loose rugs, keep necessities within easy reach.
Do they wear sensible shoes – well fitting, low heeled, rubber soled shoes can help them keep their footing.
Keep things well lit – add nightlights to the bedroom and bathroom and store flashlights where they are within reach.