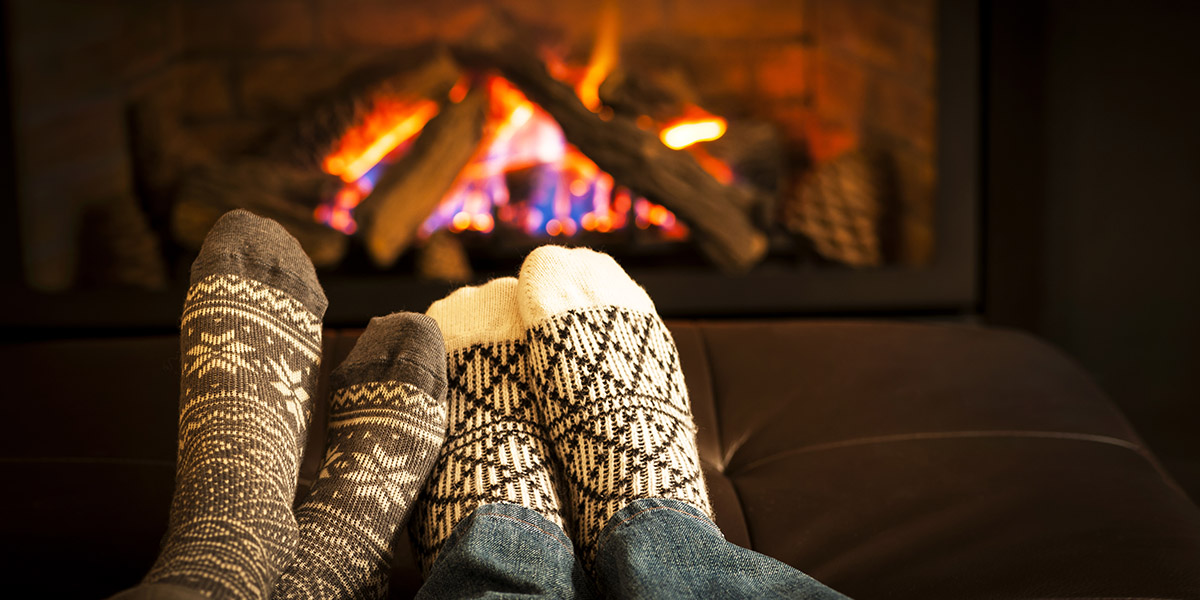 Staying warm and safe during the holidays
The winter months bring holidays filled with decorations, pine-scented candles and brightly colored lights. Winter can bring low temperatures and snow, causing us to crank up the heat in our homes or cuddle up near our fireplaces.
While these months can be cozy, they can also be life-threatening. Statistics show that December, January and February are the leading months for home fires and carbon monoxide poisoning in the U.S.
Carbon Monoxide Poisoning
Safe indoor heating sources should be a priority in the home. Many people use gasoline, wood, coal, natural gas, propane, oil, kerosene, and methane to heat their homes. These all produce carbon monoxide when burned incompletely or incorrectly.
Carbon monoxide is oftentimes called the invisible killer because you cannot see it, taste it or smell it. While carbon monoxide detectors can detect these things, more than half of U.S. residents don't own one.
To reduce poisoning, which could lead to death, make sure you have a carbon monoxide detector on every level of your home, especially in sleeping areas. A smoke detector cannot detect carbon monoxide, and vice versa.
You can lower your risk by learning what the signs of carbon monoxide poisoning are and how to avoid the causes of it. Situations that could result in carbon monoxide poisoning include:
Using a gas range or oven to heat a home.
Running a generator inside of a basement, garage or other enclosed structure.
Running a motor of any kind in an enclosed space (even a partially enclosed garage with the door open).
Using a charcoal grill, lantern or portable camping stove inside a house or camper.
Faulty furnaces or other faulty heating appliances in the home.
Signs and symptoms of carbon monoxide poisoning:
Early signs: headache, nausea, dizziness
Late signs: loss of consciousness/collapse OR death
High levels of carbon monoxide can be fatal, causing death within minutes.
If you experience any of these, call 9-1-1 and leave the enclosed space.
Preventing Home Fires
Avoiding winter fire risks are easy and should be made a habit. Space heaters cause 40% of home heating fires and 84% of home-heating fire deaths.
Don't put anything combustible, including blankets, Christmas trees, furniture or clothing near any source of heat or fire including space heaters, fireplaces or candles.
Do not use decoration lights if the cords are worn or broken. Only connect the maximum number of light strings approved by the manufacturer.
Always turn off your lights before leaving home or going to bed.
We want you to enjoy the cozy winter months, while remaining free from injury!
Trauma services at Spartanburg Medical Center focus on injury prevention in the community in an effort to decrease death and disability from preventable trauma. Injury continues to be the leading cause of death for ages 1-44 across the U.S. Adults 65 and over are also at significantly increased risk for injury, due to many environmental and physical contributing factors. Call 9-1-1 with any emergency.