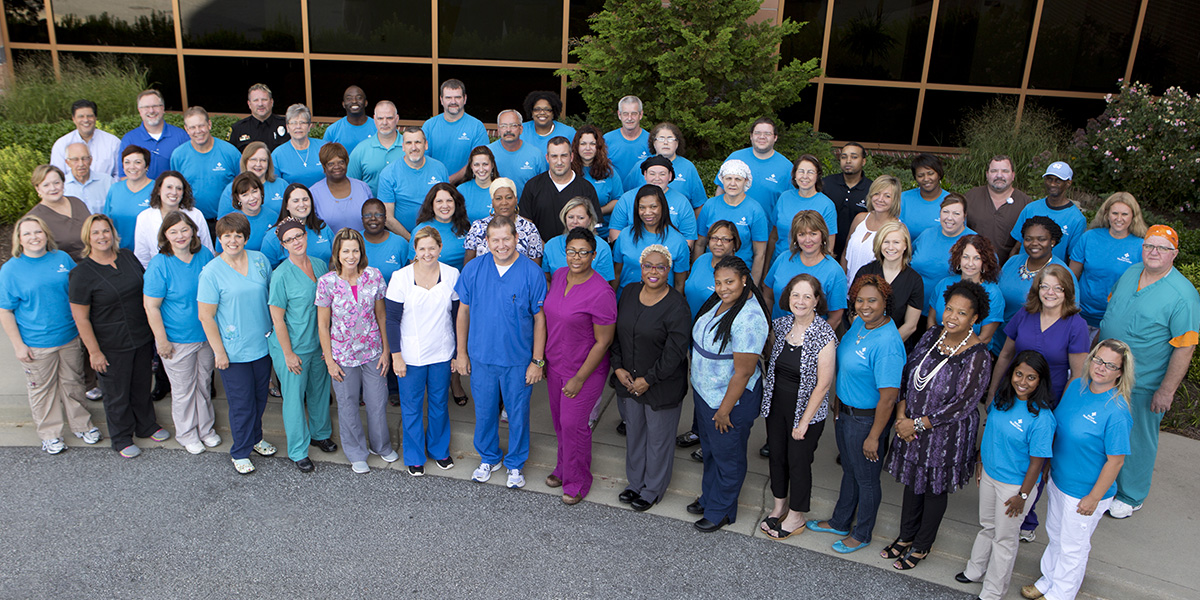 PMC tops in Best Places to Work in Healthcare
Pelham Medical Center (PMC) was chosen as one of 100 companies and organizations named The Best Places to Work in Healthcare for 2016 by Modern Healthcare. PMC is a division of Spartanburg Regional Healthcare System.
"This award makes me proud for our hospital team," said Tony Kouskolekas, PMC president. "This recognition marks Pelham Medical Center as one of the best employers in the healthcare industry, and it's an honor to receive that designation."
Modern Healthcare is a business publication that produces information targeting the healthcare industry with national and regional healthcare news. Modern Healthcare's Best Places to Work in Healthcare award requires a two-part application process, including an 80-question questionnaire for the employer, followed by online surveys of the employees.
"At PMC, we are serious about creating a great workplace, empowering associates to excel in their positions, and to use their talent to create an environment where we all benefit and perform at extraordinary standards," said Connie Spykerman, vice president and chief nursing officer of PMC.
One of PMC's achievements is the teamwork embedded in the workplace, starting with hiring committed and passionate personnel, followed by careful training. 
"I've been in other places where teamwork was excellent, but the teamwork here is off-the-charts excellent," said Kouskolekas. "When our senior team meets with new employees who have worked here for 90 days, the consistent theme is that we have good collaboration and teamwork."
Transparency is important at PMC, and Kouskolekas and staff meet with associates regularly to update them with healthcare system news. Kouskolekas and PMC's leadership team also meet monthly with new associates to discuss if their new position is meeting the associate's expectations. During these meetings, new associates can ask questions and provide suggestions for improvement.
"There is a healthy sense of pride in the work that our associates do," Spykerman said. "They're in an industry that's changing all the time, but they don't lose the eagerness to learn and grow and take on new challenges."
The work/life balance for employees is part of PMC's culture. The campus has an on-site gym and walking trail, a weight loss incentive program, and an award-winning food menu in Dogwood Cafe, which is run by a restaurateur and resembles a restaurant rather than a cafeteria.
Pelham Medical Center associates are active in promoting health education at schools, churches, civic organizations, senior centers and health fairs throughout the area. Associates also teach CPR and provide blood pressure and cancer screenings at the annual Greer Family Fest.
"Our focus here is always on the patients, but ultimately, we're trying to create the best culture that we possibly can," Kouskolekas said. "This award edifies that we are committed to do the right thing."
Modern Healthcare honors workplaces throughout the healthcare industry that empower their employees to provide patients and customers with the best possible care. The award was presented at an awards dinner on Oct. 6 in New Orleans during the organization's annual Workplace of the Future conference. Award-winners were also featured in a special supplement published along with the Oct. 10 issue of Modern Healthcare.
To learn more about opportunities at Pelham Medical Center, visit SRHS Careers.