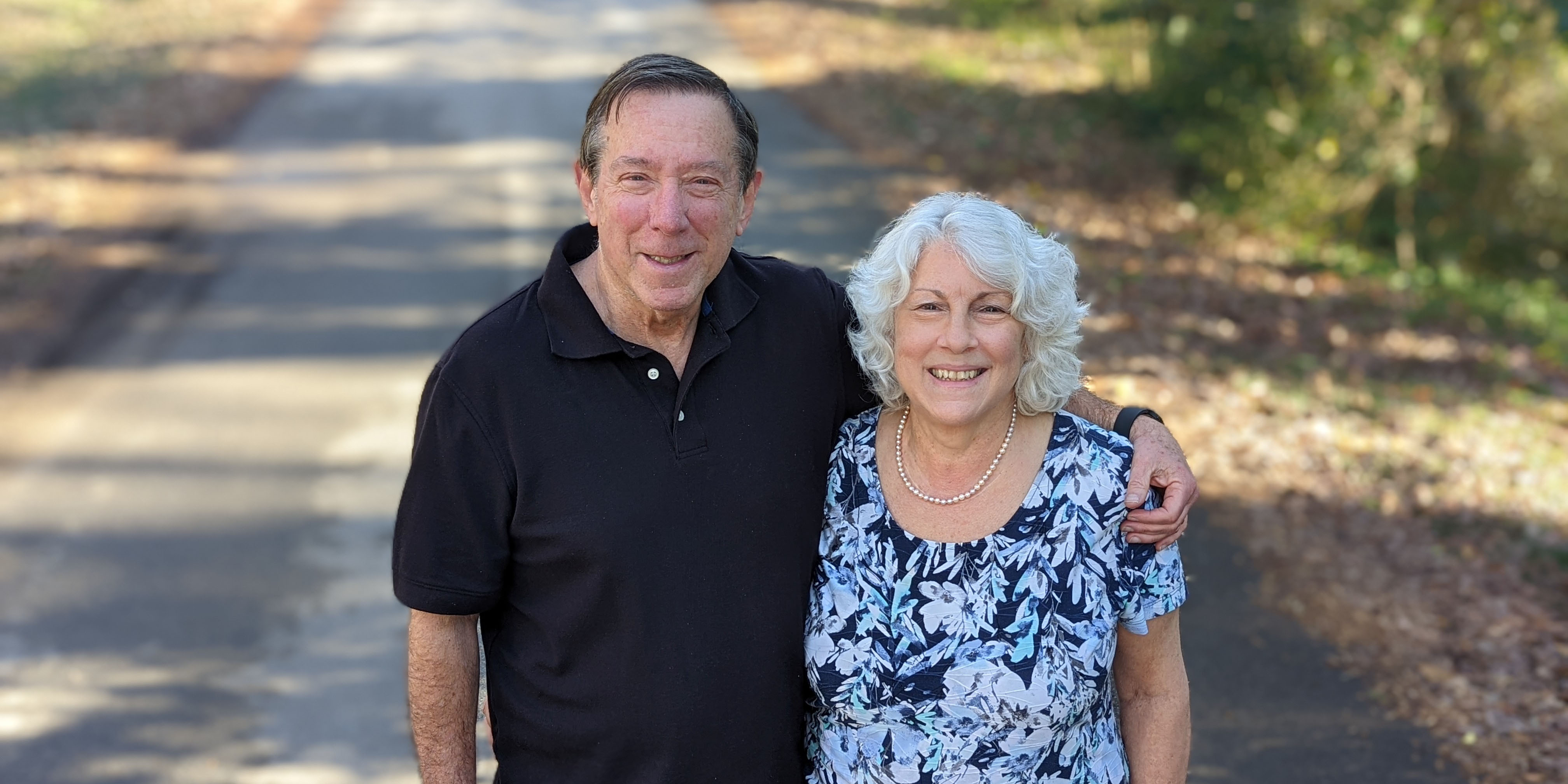 Mitch and Palma Eisner
'It's so much easier.' Users explain why they love MyChart
Is MyChart worth using? Just ask Palma and Mitch Eisner, New-Yorkers-turned-South-Carolinians who travel constantly and love having their medical records at their fingertips.  
"Everything is right there," Palma said. "I just love it."  
"I would encourage everyone to use it, because it's a wonderful tool to communicate all your information in one spot," Mitch said.  
What is MyChart? 
MyChart is Spartanburg Regional Healthcare System's online portal for managing electronic health records, communicating with doctors, scheduling medical appointments, checking in and more. It's easy to sign up for and even easier to use. 
"I was talking to someone in New Jersey, and she was saying how hard it is to get a doctor on the phone, and how one doesn't know what the other is doing," Palma said.  
Here in Upstate South Carolina, Palma doesn't have any problem reaching her doctor.  
"He always tells me to message him with questions on MyChart," Palma said. "I have never waited more than a day. I usually get an answer the same day."  
While on the road, the Eisners use MyChart when they need to visit a doctor's office. And the medication list is great for traveling. 
"I have access on my phone and laptop, so you don't have to take a whole lot of paperwork," Palma said.  
On top of all that, Palma loves how quickly she gets test results back.  
"We get the bloodwork before the doctor even has it," Palma said. "If I have a question, I ask it. It's so much easier than getting on the phone."  
Spartanburg Regional has an array of general practitioners, specialists, labs and more … so MyChart is essential for organization, Mitch said.  
"It is very efficient," Mitch said. "You get notification of your appointments right away."  
Saving moms time 
Leigh Jenkins is a mom, a writer and an active volunteer at both her church and her children's elementary school. When she needs to ask her doctor a question, she doesn't call the office. She logs onto MyChart. 
It's not that Leigh hates calling the doctor's office. She just doesn't have a mountain of time to spend on the phone.  
"Just recently, I had a question about a prescription I had that was making me drowsy," Leigh said. "I sent the nurse practitioner a message through MyChart who told me to lower my dose. I was fine after that."  
She also had a question about whether the kids could get their COVID-19 and flu vaccines at the same time. She asked through MyChart, got an answer and scheduled them for appointments. 
The growth of electronic records 
Electronic medical records are a regular part of life. Did you know:  
89 percent of healthcare providers are part of an electronic medical records system in the U.S. (Source: CDC) 

84 percent of patients who use these systems say their records are safe, secure and easy to find. (Source: HealthIT.gov) 
Spartanburg Regional's MyChart portal lets users: 
Check in online for a doctor's appointment 
Examine test results 

Schedule the next doctor's appointment 

Ask a doctor's office questions about care 
Haven't signed up yet? Or you've already signed up, but you've got questions? Visit our MyChart patient portal.