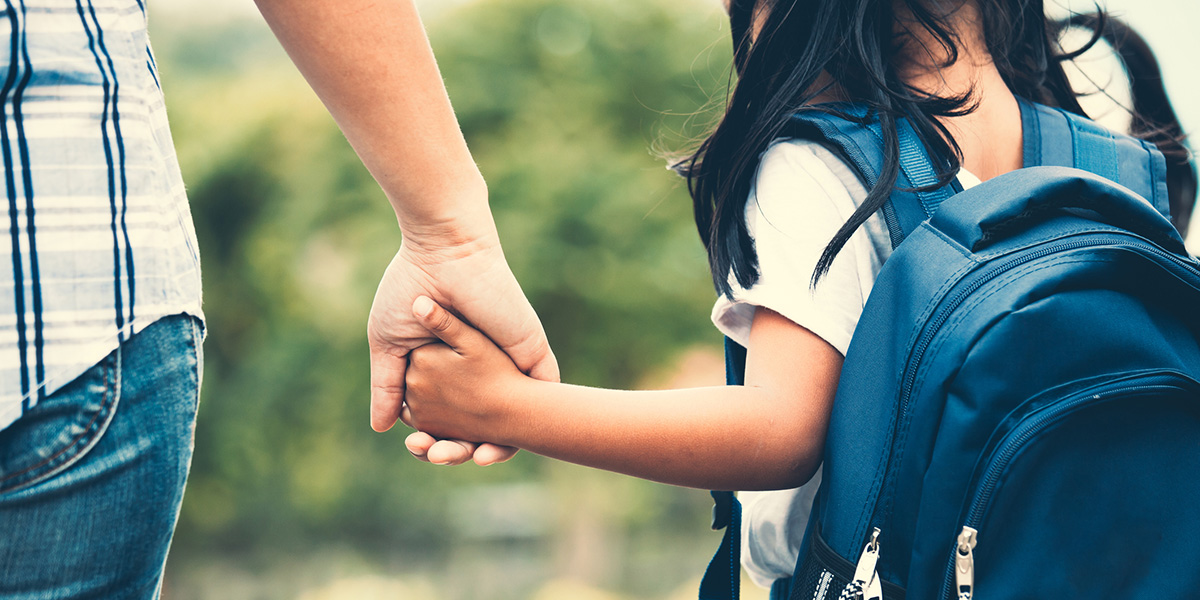 Pediatrician Catherine Davis, MD offers back-to-school health tips for families
Back-to-school season can bring a handful of worries for parents over things such as proper hygiene, illnesses like COVID-19, screen time and whether kids are getting enough sleep at night. 
Dr. Catherine Davis, a pediatrician at Cherokee Medical Center – Center for Pediatrics, recently shared back-to-school health tips for Cherokee County residents during an interview on WZZQ's Fowler and Friends Morning Show with Dennis Fowler. 
Dr. Davis was accompanied by nurse practitioner Kelly Barrington during the radio program. They have been welcoming new pediatric patients since Dr. Davis first joined the practice in 2021. 
Handwashing and fevers 
Frequent handwashing is still one of the surest ways to prevent germs from spreading, so Dr. Davis reiterated the importance of proper hygiene for young children, particularly since COVID-19 cases are still a concern this season. 
She also said to always keep your child home if a fever develops. 
"If your child is sick, having fevers, please stay home, make sure they're good to go before they get back into the bunch with in-person learning this year," Dr. Davis said. 
Healthy sleeping habits are also of the utmost importance when promoting a safe and healthy lifestyle for children and families. Parents should model healthy sleeping habits for their children while at home, Dr. Davis and Barrington said. 
"We do have to be mindful to get our own sleep because we'll be better equipped with patience to handle our children right, but we'll stay well and model those good healthy habits for our kids," Barrington said. 
Sleep cycles and screen time routines 
Dr. Davis said children around 6 years old should get nine to 12 hours of sleep. While those under 6 should be getting 10 to 13 hours of sleep. Children entering the adolescent age should get eight to 10 hours of sleep each night. 
She encouraged families to set up routines and healthy boundaries with electronic devices, which can often hinder healthy sleep. 
"We can't say it enough, right? Having an expectation set in the home. That's where it starts, right?" Dr. Davis said. "But having healthy boundaries and understanding, just physiologically from the inside out. Being away from electronics is really vital to start getting into that sleeping routine." 
New school year brings physical, emotional adjustments 
Even things like the weight of a backpack should be top of mind for parents as they send children back to school. 
Dr. Davis recommends that backpacks for younger children be no more than 5 to 10% of their body weight and no more than 10 to 20% for older children. 
"Whether the cool thing is one shoulder or two shoulders, we do recommend having both straps on and padded, if possible, with heavy items most centrally packed," Dr. Davis said. 
Apart from physical health, back-to-school season can also play a role in a child's emotional well-being as some children are hesitant or feeling nervous to enter new school environments and routines. 
Dr. Davis recommends making those pick-ups and drop-offs to and from school more intentional and deliberate to set an expectation. 
"Most children will have some degree of transition period, typically one week, one to two weeks on average, and that's just average. Every kid's different," Dr. Davis said. "If it's something that's continuing weeks and months on end to the point where it's negatively impacting their daily routine of going to school and coming home, that's definitely something to look into. Talk to teachers, guidance counselors and your local pediatrician. We're here to help." 
To schedule a new appointment with Dr. Davis for a well-check or specific health concern, call Cherokee Medical Center – Center for Pediatrics at 864-514-1080. The practice is located at 103 Stuard St., Gaffney, SC 29341.