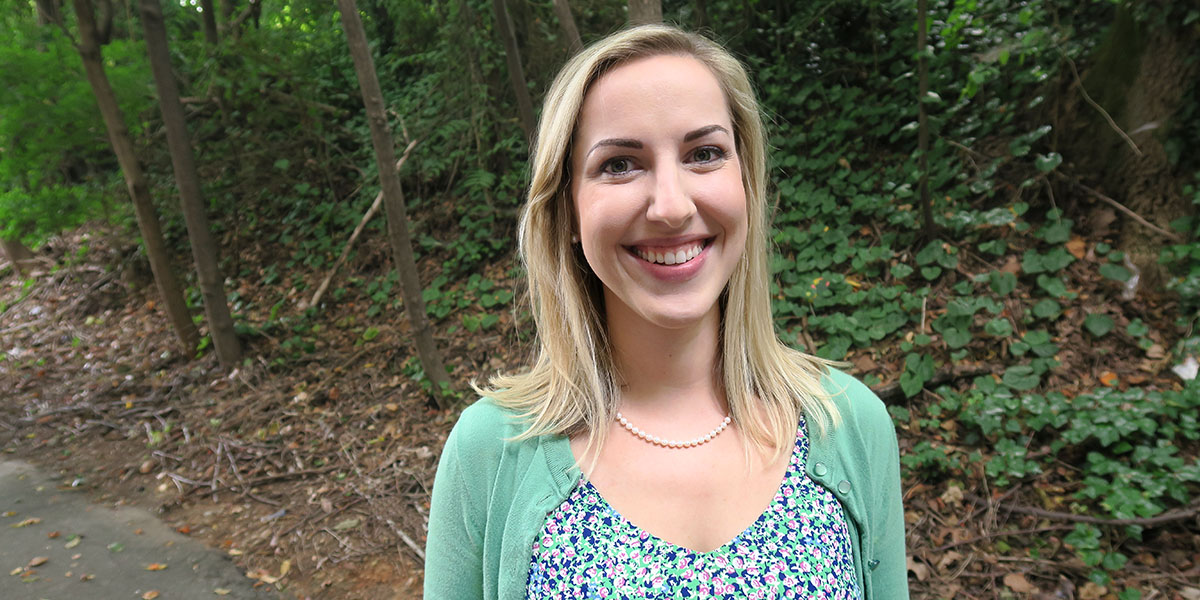 Military service instills values that drive new pediatrician to excellence
Dr. Catherine Davis knows what it's like to put parents and children at ease. For the past seven years, she has served as a pediatrician to the children of men and women in the armed services as a member of the Air Force.
As a pediatrician in the military, Dr. Davis knew the important role she played in providing peace of mind for parents in uniform.
"Service members can do their job better knowing that their family members are taken care of," Dr. Davis said.
Dr. Davis chose to serve because she admires what the Air Force and the armed services stand for.
"The core values really called to me. Integrity first, service before self, excellence in all we do," Dr. Davis said. "Those are the values that my parents tried to instill in me and the type of character that I would like to display."
Today, Dr. Davis applies those values to the work she does in Cherokee County, as the newest pediatrician at Cherokee Medical Center – Center for Pediatrics.
Returning home
After 11 years away, Dr. Davis returns to the Upstate where she grew up.
"I was born and raised in Spartanburg," Dr. Davis said. "I was born at Mary Black Hospital, so it all comes full circle."
Her father is from Spartanburg; her mother moved there at 2 years old. As a child, Dr. Davis took tap lessons from the same dance school her mother took lessons at as a child.
"I dance any chance I can, but I haven't put on tap shoes in a few years," Dr. Davis said.
She earned her bachelor's degree from the Clemson University Honors College and her MD from the University of South Carolina School of Medicine. She performed her pediatric residency with the military in San Antonio.
A captain in the U.S. Air Force Medical Corps, Dr. Davis completed over seven years of active duty service.
Back in the Upstate, Dr. Davis is surrounded by family – her mom and stepdad live in Chesnee, her father lives in Boiling Springs, and three of her four older brothers live in Greenville with their families. The fourth brother lives in Charleston.
She moves back with Cooper, "a lovable golden retriever," Dr. Davis said.
Building relationships
Growing up in a strong community gives Dr. Davis insight on her emerging role in Gaffney and beyond.
"I'm a pediatrician. My patient is the child," Dr. Davis said. "but part of my role is to care about the parents, the siblings, grandma, grandpa, anyone who is the child's caretaker."
Building a rapport with parents is vital, according to Dr. Davis. Once trust and mutual respect are established, a doctor gets the chance to serve long-term needs as a child grows.
"It's almost like seeing a long-lost friend, even if it's been a year between well visits," Dr. Davis said. "There's something unique about having that continuity and to build on it that becomes an enjoyable experience for everyone.
"Going to the doctor can be fun. It's like seeing an old friend."
Dr. Davis is seeing patients now at CMC – Center for Pediatrics. Schedule your child's next well visit now.