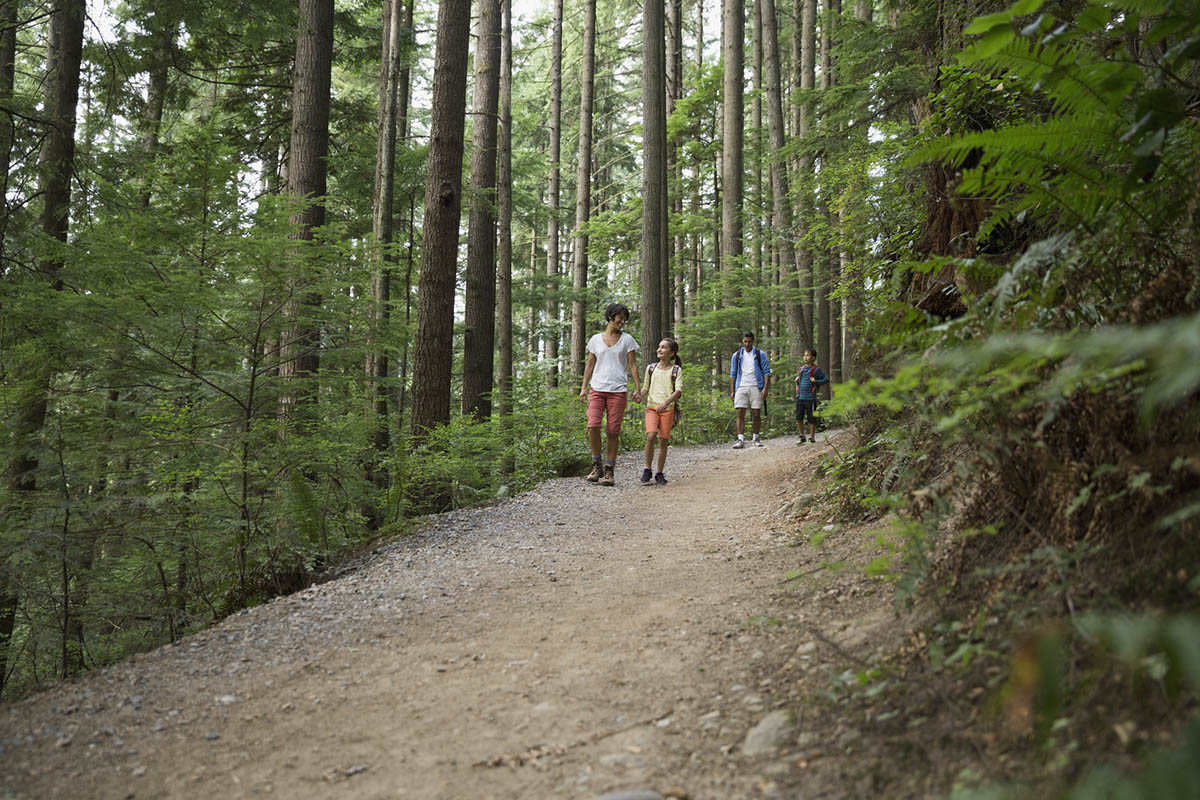 Fall hikes: How far is too far?
Fall is the perfect time to take a long walk or a hike. For some, it's a leisurely stroll down the Cottonwood Trail in Spartanburg; for others, it's a difficult trek along the Sulphur Springs Trail at Paris Mountain State Park near Greenville.
But when it comes to hitting the trails with your family, how far is too far? One mile? Ten miles?
There's no cut-and-dry answer, according to Gary Hazelwood, sports performance supervisor for Spartanburg Regional's Sports Medicine Institute.
"Every kid, every adult is different," Hazelwood said.
The important thing, in hiking or any sport, is to listen to your child or teenager.
"If their energy is up, their eyes are up and they're loving life, you can keep going," Hazelwood said. "But if they're looking for opportunities to get out of it, then they've hit their limit."
Hazelwood offered a few other tips:
Inspire
Talk to your kids about what you want to do well in advance.
"Say 'This is what we're going to do, this is why, and this is what we're going to get out of it,'" Hazelwood said.
If they've never hiked before, share stories about why you like to hike and times you really had fun.
Set a goal
If you want to take a two-mile walk, then say that at the beginning. Goals will help you set a pace and improve.
"If you hike those two miles, you accomplished something," Hazelwood said. "You end up knowing what to push for."
Start small
Don't plan a 10-mile hike if your child hasn't done that before.
Equip yourself
If taking a long walk, make sure you're wearing the right shoes. If taking a hike, make sure you're prepared for a day on the trail with water, energy-boosting snacks and whatever else you may need.
Keep an eye out
If you're on the trail and you're worried that you've pushed your child too far, keep an eye out for exhaustion and dehydration. If they were sweating but stop, your child might be dehydrated.
Use your judgement
If your child or teen seems tired or isn't enjoying the hike, is it worth it to keep going? If you don't make your goal that first time, it's OK.
"You want them to go hiking again, so you don't want to burn them out," Hazelwood said.
Hazelwood and the experts at Spartanburg Regional's Sports Medicine Institute works with athletes of all ages and levels. Learn more and make an appointment.