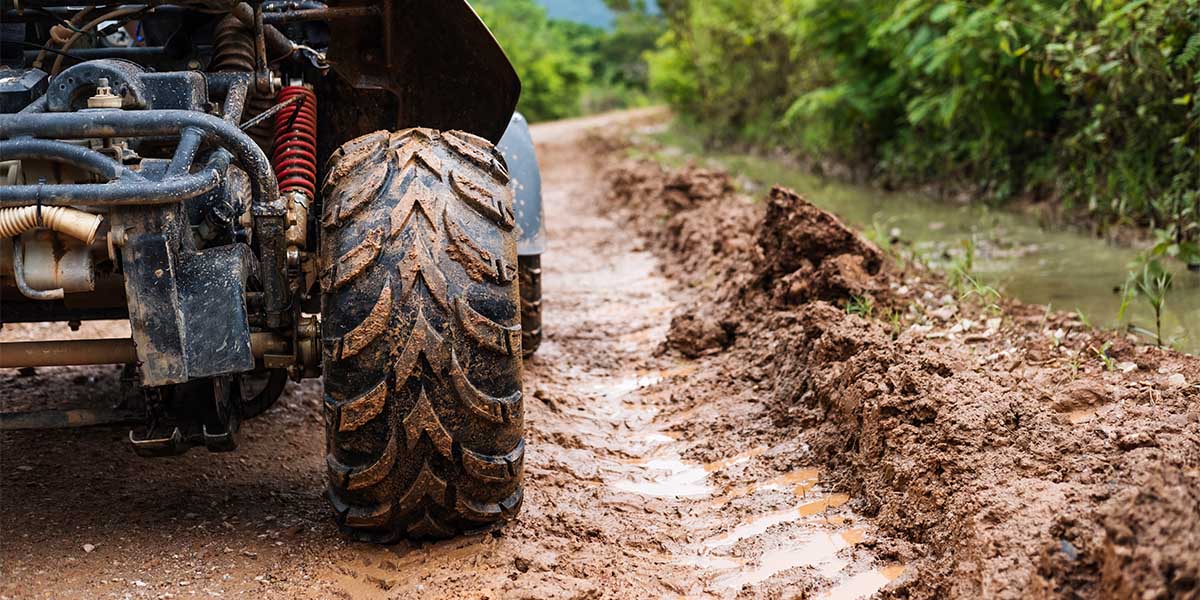 Enjoy the ride! (And live to ride again)
Summer has arrived and with it comes warmer weather. As a consequence, the trauma team at Spartanburg Medical Center will see an increase in injuries related to personal recreational vehicles – dirt bikes, ATVs, golf carts and personal watercraft. 
We see the same traumatic injuries year after year, and they all have one thing in common – they could have been prevented. 
First and foremost, it is very important to use the protective equipment that is recommended for any type of vehicle you operate. These pieces of equipment, such as helmets or life jackets, are designed to save your life. 
We may never know how many times a life jacket or a helmet has saved someone's life. However, we hear all too often about someone being severely injured or killed due to not using them. 
Since we don't often hear of the wins, people tend to think the danger doesn't exist, or they think it will never happen to them – until it does.  
When it comes to personal recreational vehicles, here are a few things to remember:  
Dirt Bikes
Not wearing a helmet is the number one factor in dirt bike riding fatalities. Proper attire is crucial for dirt bike safety. It is often said that you should dress for the crash, not the ride. Don't wear shorts, loose clothes or flip-flops.
 
If your helmet does not have a visor, wear goggles to protect your eyes.
 
Ride sober. Riding under the influence of drugs or alcohol triples the risk of an accident.
 
Personal Watercraft
Always wear a life jacket – no exceptions.
 
Personal watercrafts are involved in one-quarter of all on-the-water accidents.
 
Alcohol consumption is the largest contributing factor to deaths on a personal watercraft.
 
Driver inexperience, excessive speed, and driver inattention are also among the primary contributing factors for fatalities.
 
Personal watercraft do not drive like cars, so it is imperative to learn how they operate prior to using them.
 
All-Terrain Vehicles (ATVs)
Ride only on designated trails.
 
Wear proper protective equipment, especially a helmet.
 
Always supervise young children when they drive ATVs and regulate their speed.
 
Do not let children drive ATVs that are not age appropriate.
 
An estimated 26 percent of ATV injuries occur in children less than 16 years of age.
 
Golf Carts
Golf carts are made to be driven on a golf course at speeds of 10 miles per hour, however, many golf cart incidents happen on roadways at speeds of up to 25 miles per hour.
 
Many individuals are thrown out of the golf cart during a left-hand turn, and children can fall out more easily because they cannot brace their feet on the floor.
 
Golf carts have very little for passengers to hold onto, and they can tip over easily.
 
Passengers are more commonly injured in golf cart accidents than drivers, and most golf cart fatalities are due to head injuries.
 
Enjoy Safely 
Anyone who has owned a personal recreation vehicle knows how much fun they can be. So always read and follow the safety manuals, never operate a vehicle under the influence of drugs or alcohol, and never ride with someone who is operating a vehicle while impaired.  
Have fun, but not at the expense of your or someone else's life. You can decide to be trauma-free.