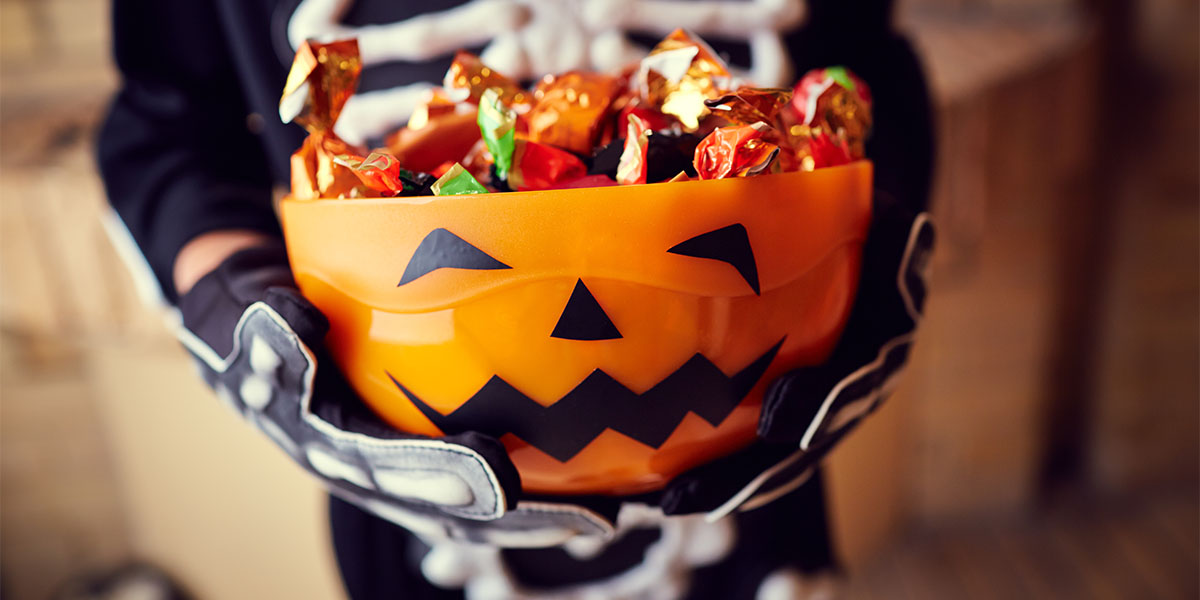 Healthy Halloween
It is hard to think of Halloween as being healthy. Scouring the neighborhood for treats can be fun exercise, but the real thrill of the evening comes when the little ghosts and goblins dig into their collection of goodies.
Unfortunately, the amount of sugar and fat found in most bags of Halloween candy can be downright scary.
So how do you keep the fun in Halloween without creating a nutrition nightmare?
Consider non-food options like temporary tattoos, stickers, crayons, bouncing balls, or Halloween themed pencils and erasers instead of candy. Additionally, food items like microwave popcorn, dried fruit or granola bars can add interesting variety to the Halloween haul.
If you are convinced these alternative choices will find their way into the trash, you may want explore the healthiest candied confections. Sure, most candies are loaded with sugar, and many are high in fat. However, there are some "better" choices, and small portions help to keep the amount sugar and fat under control.
Below are some candy favorites that are not haunted with a week's worth of calories, sugar and fat:
Snack size Reese's Pieces
Hershey's Kisses
Snack size York Peppermint Pattie
M&M Pretzels – Fun Size
Snack Size Kit Kat
Fun size Three Musketeers
Fun size Nestle Crunch bar
Tootsie Rolls
Tootsie Pop
Dum Dum Pop
Werther's Hard Candy
Smarties Candy Roll
As you contemplate what is best for the trick-or-treaters, don't forget about yourself and your family. To avoid the web of temptation, try waiting until Halloween day to purchase candy and buying less than you think you will need.
Enjoy a small amount of your favorite treat and an extra walk around the block. Encourage children to have a small treat daily rather than consuming everything on October 31. Revel in the magic of the holiday without any frightening health consequences.