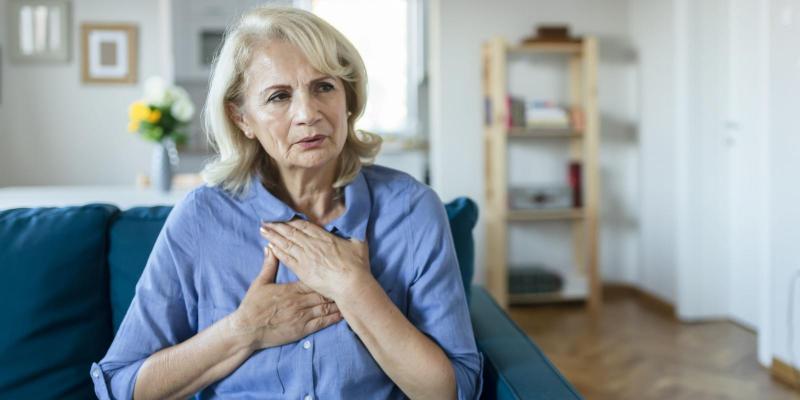 Emergencies can't wait
Strokes can happen anytime, anywhere – but the global pandemic could be keeping people away from the care they need.
Hospitals across the country have experienced a drop in the number of stroke patients they have seen. In Upstate S.C., the number of stroke patients seen in Spartanburg Regional Healthcare System's emergency departments dropped by nearly half in April and May.
It is vital to call 9-1-1 immediately if experiencing the symptoms of a stroke, Spartanburg Regional experts caution.
"It is absolutely critical to quickly diagnose and treat a stroke," said Debby Bridgeman, RN, stroke program project manager for Spartanburg Medical Center.
The sooner a patient is seen in the emergency center, the sooner stroke is diagnosed, and patients receive proven therapies that lead to better outcomes.
"We say 'time is brain' in stroke care because getting treatment quickly can prevent brain damage that leads to disability," she said.
Staff ensures patients and families are safe and protected from COVID-19 when they are in the hospital, Bridgeman said.
"Across the hospital, staff takes precautions to reduce your risk of being exposed to COVID-19," she said. "That begins as soon as you call 9-1-1 and EMS arrives to begin emergency care."
What is a stroke?
A stroke happens when the blood supply to your brain is interrupted. A stroke caused by a blocked artery is an ischemic stroke and is the most common. A stroke caused by a leaking or burst blood vessel is a hemorrhagic or "bleeding" stroke.
When blood flow is reduced to your brain, it cannot get the oxygen it needs to function, and brain cells begin to die. This is why, Bridgeman said, it's important to get medical care if you or a loved one are experiencing a stroke.
How do I know I'm having a stroke?
Recognize the signs of a stroke with "BE FAST."
B – Balance: Sudden loss of balance or dizziness
E – Eyes: Sudden blurred or loss of vision
F – Face: One side of the face is drooping
A – Arm Weakness: One arm is weak, numb or paralyzed
S – Slurred Speech: Speech is slurred or there is a total loss of speech
T – Time: Call 9-1-1 immediately with any of these symptoms
What do I do if I have these symptoms?
The best thing to do is call 9-1-1 right away.
"Emergency responders have a protocol they follow to assess you for signs of a stroke," Bridgeman said. "They also notify the nearest certified stroke center that they have a possible stroke patient, which allows us to quickly pull our team together and prepare for treatment as soon as they arrive."
Certified stroke centers are able to quickly and effectively diagnose stroke and provide the first line of treatment to reduce the risk of damage to the brain. Spartanburg Regional Healthcare System's two certified primary stroke centers are Spartanburg Medical Center and Pelham Medical Center.
How is stroke treated?
Today, patients diagnosed with stroke often receive thrombolytic therapy, or clot-busting drugs. This treatment, when given in the first few hours of an ischemic stroke, reduces the risk of brain damage and long-term disability.
Sometimes further treatment and surgery are required. Spartanburg Regional quickly evaluates the need for these treatments and makes the necessary plans for patients to receive them.
Often patients also need rehabilitation therapy to regain strength and function in their face and legs. This therapy is started soon after stroke occurs. Medications are also started while in the hospital to help prevent future stroke.
Staying safe during COVID-19
Going to a hospital for care at any time can be scary or overwhelming. Now, many people also focus on reducing their risk of COVID-19 exposure.
"It's understandable that many people are worried right now about going out of their homes for anything, but they can be confident that they are safe and protected in our hospital," Bridgeman said.
Across all of Spartanburg Regional's care facilities, precautions are taken to keep patients, visitors and staff healthy, including:
Following the Centers for Disease Control and Prevention guidelines on personal protective equipment (PPE), including face masks
Encouraging social distancing of 6 feet
Frequently sanitizing surfaces across locations
Separating COVID-19 patients from other patients and visitors
Screening patients for symptoms of and/or possible exposure to COVID-19
 Learn more about staying healthy during COVID-19 and signs of stroke.