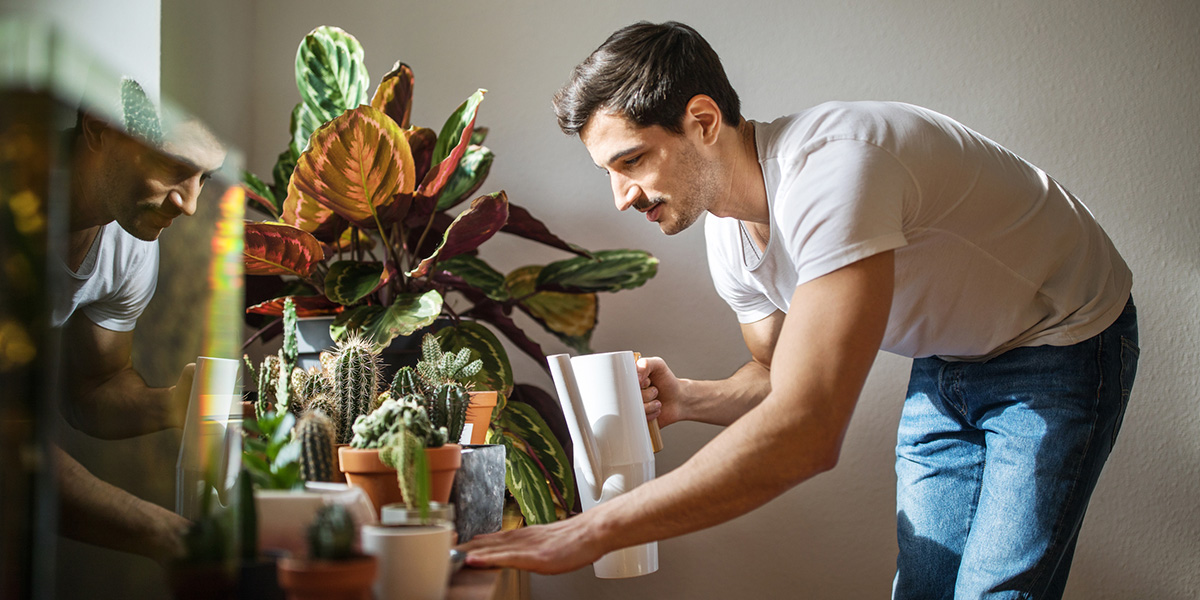 5 tips to ease anxiety while social distancing
Right now, daily life has changed completely for most people — from working at home to not being able to go where you want.
As we social distance during uncertain times, anxiety and depression may start affecting us.
Ease your anxiety. Consider these tips as you spend more time at home.
Take a break
As we spend more time alone, you may feel anxious. Take breaks from watching, reading or listening to news stories and social media. Hearing about the pandemic repeatedly can feel overwhelming. Use this time to take a walk, water your plants or do some stretches and deep breathing.
Create a routine
Maintain a routine while social distancing. Wake up and go to bed like you usually would and get dressed (though it's tempting to stay in pajamas).
Follow a daily schedule that mimics your day at work or school. If you have children at home, keep the same daily school routine, including when they eat lunch and incorporate "recess" into their day like they would at school.
If you are working from home, take a lunch break like you usually would.
Stay active
Stay as active as possible and eat healthy. Take a solo walk outside or even run up and down your stairs. Incorporating cardiovascular exercises can improve your mood.
Also, include fruits and vegetables in your daily diet. Keeping your diet healthy will help you feel less sluggish during your workday.
Try to laugh
Find things that make you laugh or smile, which will help ease anxiety. This could include reading a favorite book, watching a movie or even binging your favorite TV show. A phone call to a friend or setting up a video chat with a group may cheer you up.
Help your community
If you feel helpless and want to help others, look for ways that you can help your community. Need a few ideas? Check out this United Way page dedicated to serving the community during COVID-19.