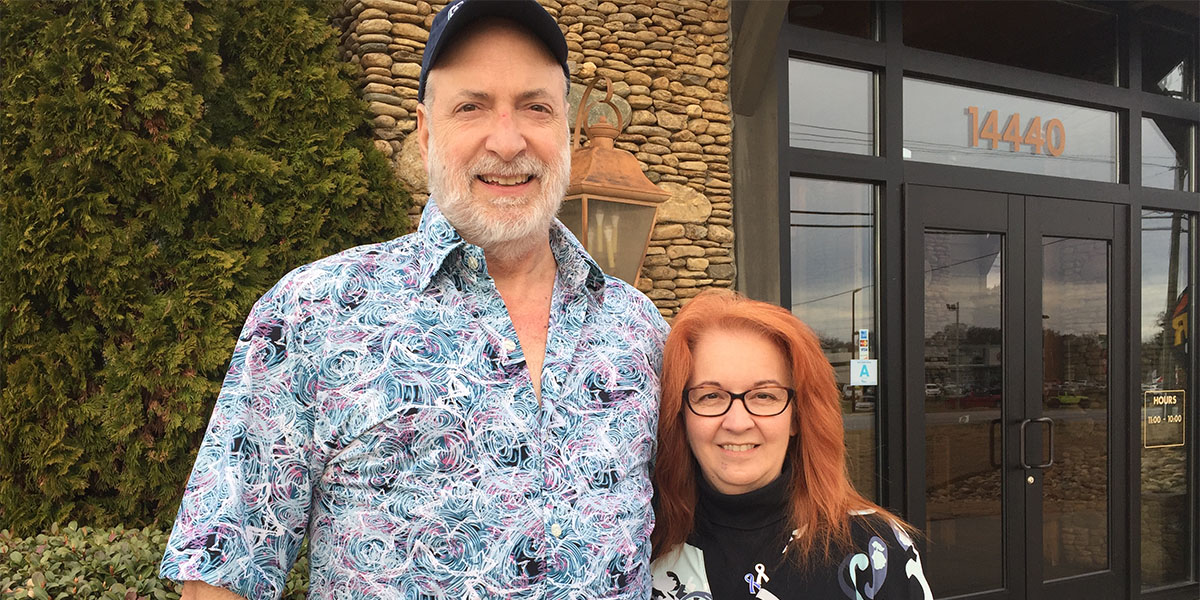 "Without the caregivers, he would not be here today"
The 2018 employee campaign was not the first time Marlana Hensley, CNA, had donated to Spartanburg Regional Foundation. But her contribution this time felt personal: her husband, Bob, underwent successful treatment for cancer over the course of several months in 2018.
"Without the caregivers at Spartanburg Regional, he would not be here today," Marlana said.
Beginning last summer, Bob went through a harrowing journey. Following weeks of a strange feeling in his chest, he was diagnosed with cancer in his throat. Tests revealed that it was small cell carcinoma – an aggressive form of cancer most commonly found in the lung.
It was a frightening diagnosis, and Bob's caregivers quickly went to work. He was treated at Gibbs Cancer Center & Research Institute at Pelham with chemotherapy and radiation. Along the way, he experienced severe shortness of breath. Doctors at the Pelham Medical Center emergency room discovered life-threatening blood clots in his lungs, which resulted in Bob spending 10 days under close supervision in the Heart Center at Spartanburg Medical Center.  
During the course of treatment, Bob's doctors reported that the tumor in his throat appeared to be shrinking. In December, following a positron emission tomography (PET) scan, tests showed the tumor was gone.
Bob became emotional when reflecting on everything he had been through – including the good news he received in December.
"It was like a huge brick had been lifted off my chest," he said.
While he's still regaining strength, Bob has recently returned to his job at Satterfield Woodworking.
"It's been good, but I'm still getting my feet back under me," he said.
For Marlana, who works at Pelham Medical Center, the experience has given her a new and deeper appreciation for her colleagues in the healthcare system. She praised caregivers in the emergency room at Pelham, Bob's cancer physicians and nurses, heart center staff, and others who helped coordinate his care.
"Everyone was just amazing," she said.
With her 2018 donation, Marlana supported the Foundation's $15 million campaign to support the expansion of the cancer center currently being built at Pelham.
"I donated to the expansion because that's where Bob was taken care of," she said. "And I can't say enough good things about his doctors and nurses."