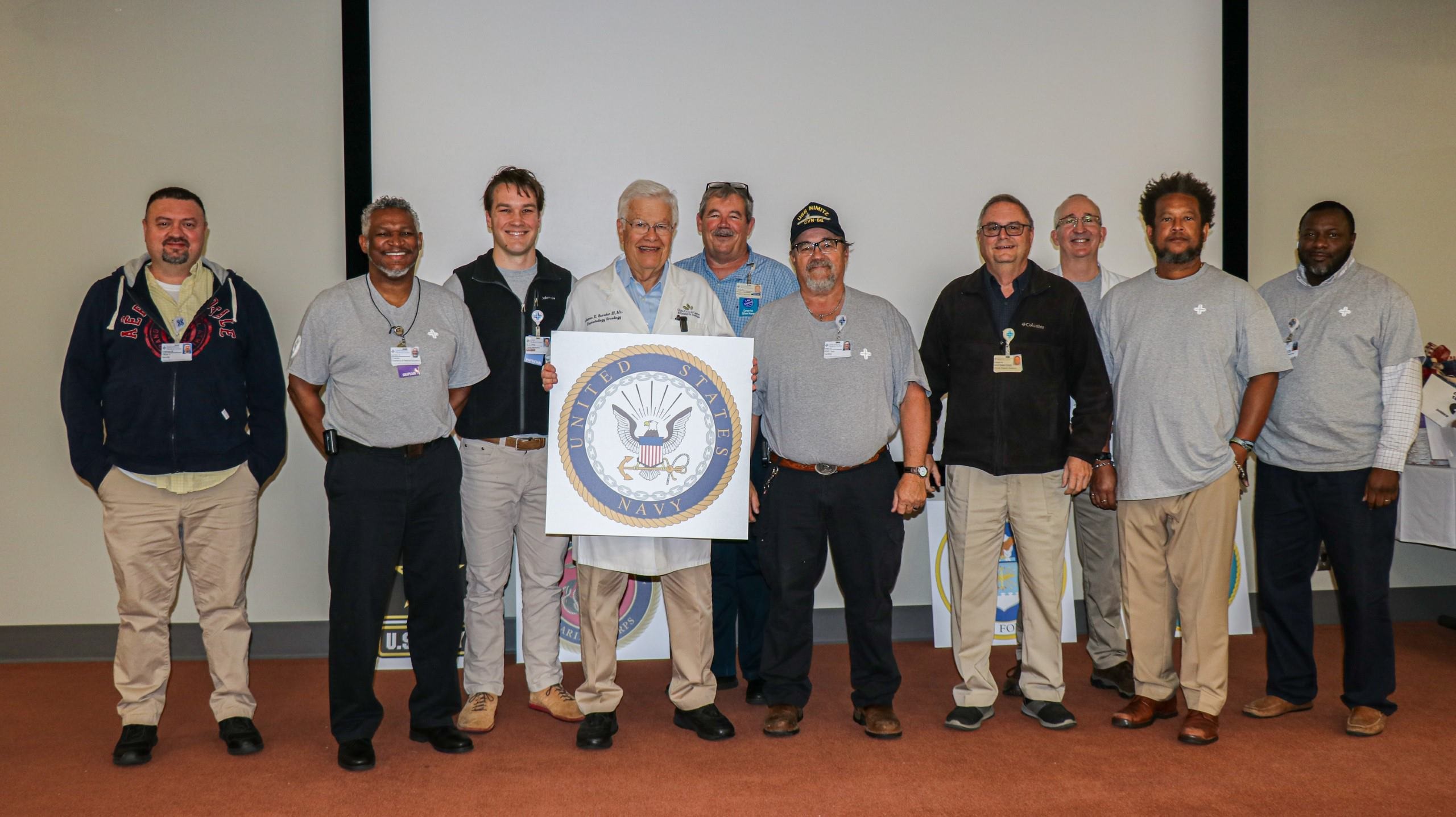 We salute our Spartanburg Regional military veterans
At Spartanburg Regional Healthcare System, we are proud to have hundreds of military veterans working throughout our system – from physicians to information technology associates, and others across a wide spectrum of roles. 
On Thursday, Nov. 10, leaders hosted a Veterans Day luncheon to honor and celebrate all associates and providers who served in the armed forces. 
Spartanburg Regional employs nearly 350 military veterans who have served in the Army, Navy, Air Force, Marines and Coast Guard. These associates work in a variety of fields including environmental services, facilities, hospice, emergency departments, respiratory therapy and ambulance services. 
These associates use their skills and talents to care for the patients we serve. 
This Veterans Day, Spartanburg Regional would like to celebrate all of our veteran associates and providers. 
Thank you!