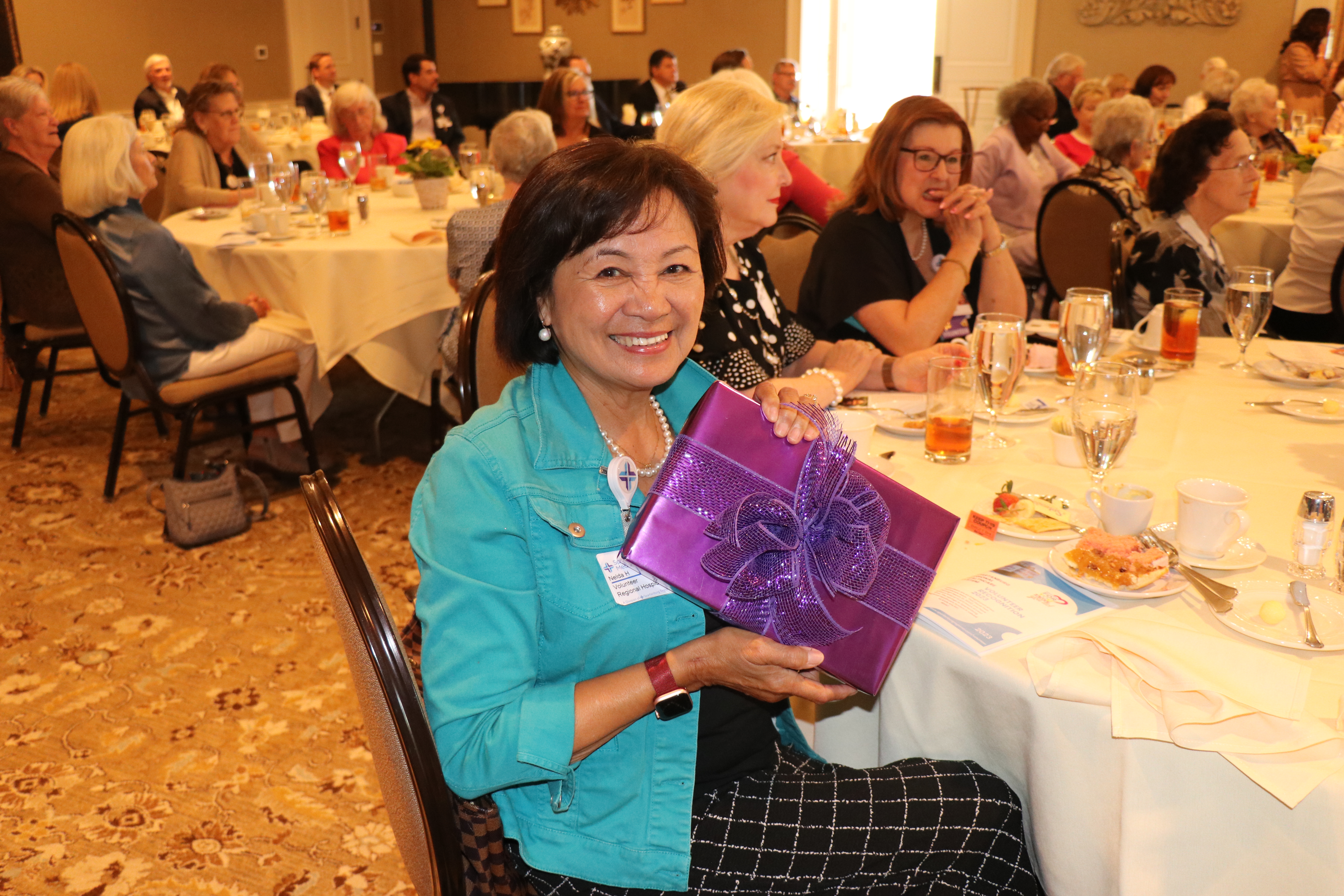 Volunteers 'from all stripes' shown appreciation at annual luncheon
Wide smiles filled The Piedmont Club on April 19 while Spartanburg Regional Healthcare System honored nearly 150 volunteers who serve in all types of roles – some of whom have been volunteering for more than 30 years.
Pelham Medical Center President Tony Kouskolekas, who delivered opening remarks at the luncheon, took time to express sincere gratitude for the many hours system volunteers give each week.
"You contribute in many, many ways and you come from all different stripes. Some of you are folks who are still working, while others are retired. And you come from many generations," Kouskolekas said. "Thank you for the service you provide. I absolutely want you to know you are a part of the team."
The volunteer luncheon was the first time volunteers from each facility throughout the system have been able to gather as a whole since before the pandemic.
In addition to a buffet lunch, volunteers took part in a raffle drawing for free flat-screen televisions, iPads, gift cards and muscle massage guns, in addition to flower arrangements.
Carolyn McKee has been volunteering with Spartanburg Regional for 38 years. She admitted she is not able to serve as frequently as she used to at age 91, but she still makes time to volunteer in the gift shop at Spartanburg Medical Center about once per week.
"I've slowed down," McKee said. "But I want to feel like I'm still being helpful in some form or fashion."