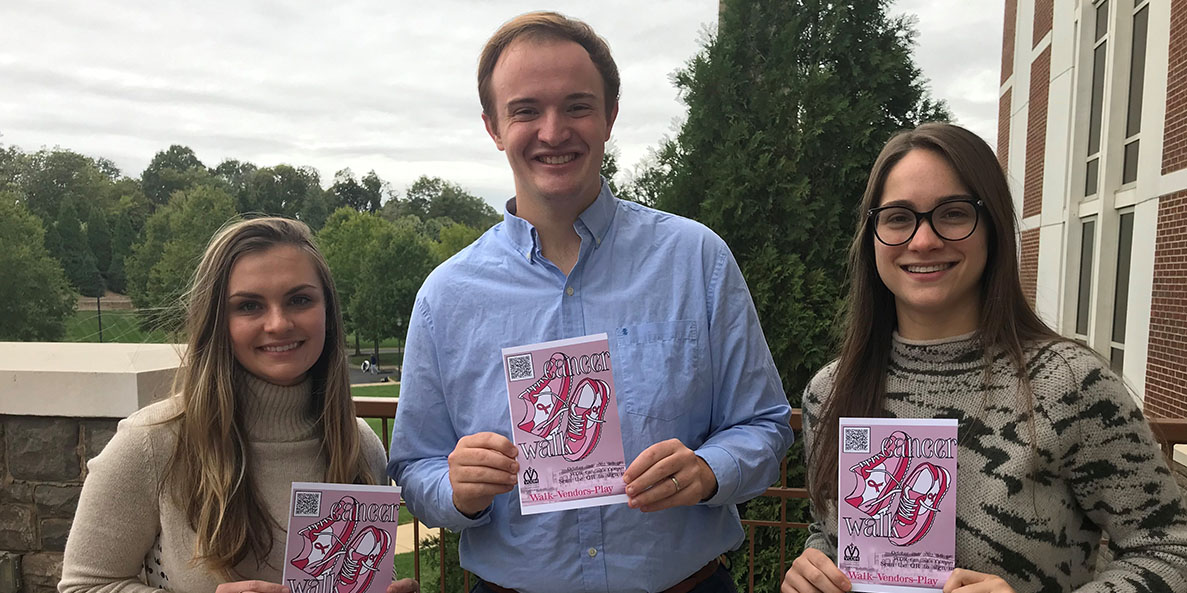 VCOM students pull together to support breast cancer awareness, prevention
Students at the Edward Via College of Osteopathic Medicine (VCOM) will host a walk in October to support the fight against breast cancer.
The event will take place from 5 to 9 p.m. Oct. 21 on the medical school's campus on Howard Street in Spartanburg. The proceeds will support the Spartanburg Regional Foundation's Mammography Assistance Fund, which helps provide access to mammograms for women who lack adequate insurance coverage.
Mammography screening is among the best ways to detect cancer early – giving patients the best chance for successful treatment and a good outcome.
"Mammograms help save lives, and we are so grateful to the students at VCOM who support this important cause. They are making a real difference for women in our community," said Shelly Sinclair, senior director of philanthropy for Spartanburg Regional Foundation.
Josh Ranta, part of the committee organizing the walk, said students are excited about supporting breast cancer awareness and prevention. "Breast cancer affects us all, whether it is through personal experience or that of a loved one – or, as medical students, gaining general knowledge and learning about screening practices," he said.
This is the second year students at VCOM have organized a walk in October, which is recognized as National Breast Cancer Awareness Month.
Representatives from the Bearden-Josey Center for Breast Health plan to present information about mammography screenings during the event.
Organizers were pleased to have a strong turnout last year among VCOM students. This year, they hope to attract more participants from the local community.
Ranta said the group is distributing flyers around town and spreading the word throughout various social media channels.
"Last year, we had a great event that students heavily attended," he said. "This year, we hope to open up the gate and welcome the people of Spartanburg to our campus."
To donate to the Spartanburg Regional Foundation to support the fight against cancer, please visit https://www.regionalfoundation.com/ways-give/cancer.