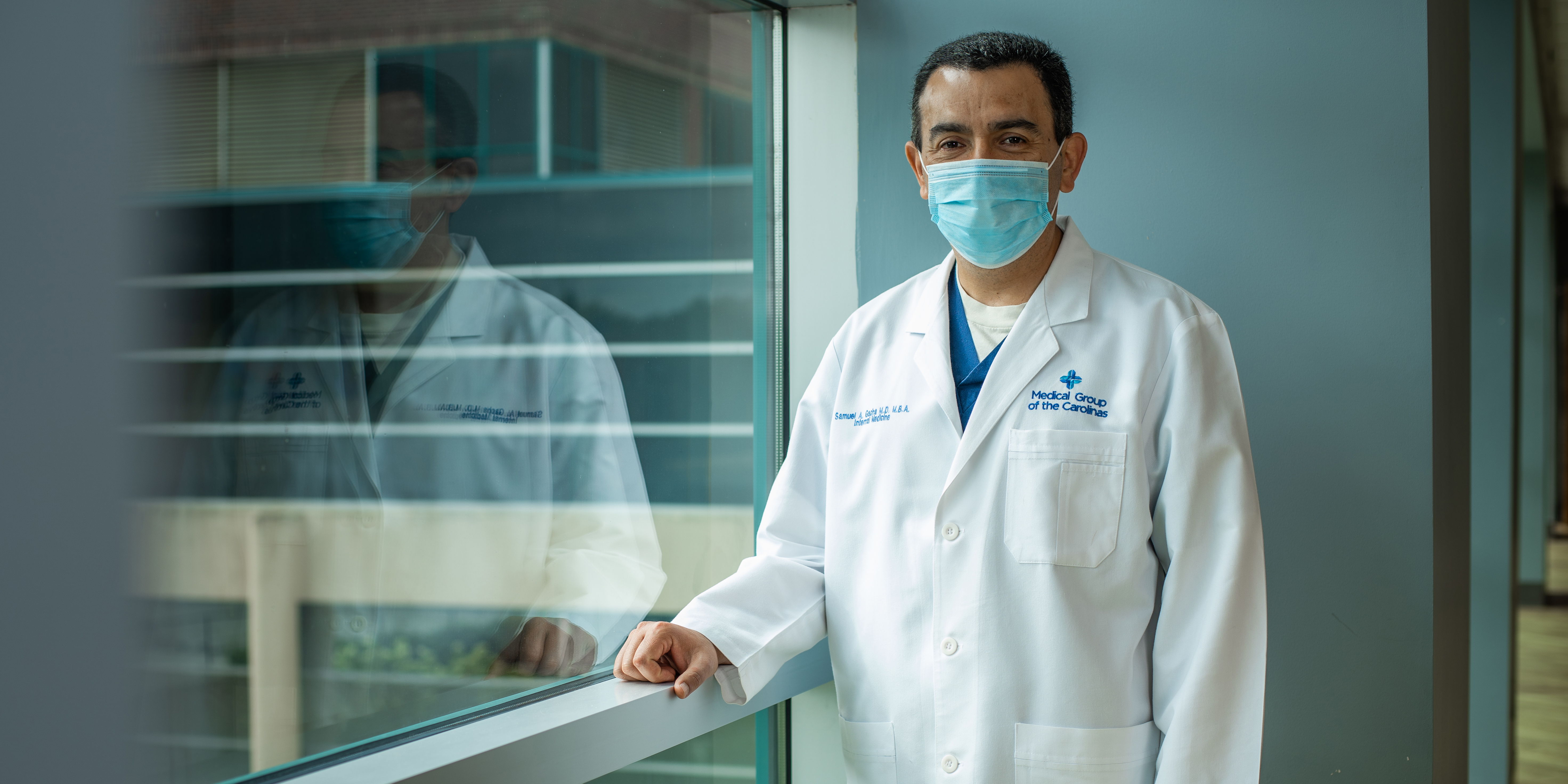 Dr. Samuel Gacha
A time to say thanks: National Doctors' Day has special significance during pandemic
In 1933, Eudora Brown Almond wanted to honor her husband, a prominent Georgia doctor, and his colleagues for their efforts to care for those in need. She mailed cards with notes of appreciation to local physicians and placed flowers on the graves of those who had died.
Her gestures of support became an annual tradition in Georgia and beyond. In 1991, President George H.W. Bush signed a resolution designating March 30 as Doctors' Day – a time to give attention to the vital contributions of physicians and other providers to the well-being of our nation.  
This year, in the midst of a historic pandemic, the life-saving mission of frontline providers is the subject of national and local news headlines – and more than ever, we have looked for ways to show gratitude. 
Here in the Upstate, many community members choose to honor a beloved doctor by making a donation to the Spartanburg Regional Foundation. The Foundation sends a special acknowledgment card to each provider honored with a gift. 
Donations to the Foundation support a wide range of investments in community health: assistance funds for low-income patients, screening and disease prevention, technology and facilities upgrades, specialized training for providers and more.  
Amy Curtis, MD, sees the impact of donations to the Foundation in her work at Gibbs Cancer Center & Research Institute and throughout Spartanburg Regional Healthcare System. And she has felt honored when patients or colleagues have recognized her with a Doctors' Day gift.  
"Having one's work noticed is always special, and the Foundation does so much to support that work," Curtis said. "A donation to the Foundation on Doctors' Day is a wonderful way to be recognized." 
Foundation Executive Director Kristy Caradori said the Spartanburg Regional Foundation is proud of its longstanding mission to strengthen the healthcare system and support the day-to-day efforts of those who care for community members in need.  
"Doctors and other healthcare heroes play such an important role in our lives. They give their all to provide us and those we care about with hope, encouragement and comfort while providing excellent health care," Caradori said. 
The challenges of COVID-19 have put an even greater focus on the connection between philanthropy and outstanding medical care. 
"In the face of the COVID-19 pandemic, they have fulfilled this mission with remarkable courage and dedication," Caradori said. "A Doctors' Day gift is a great way to say 'thank you' to providers and to make a difference for the patients they serve."  
You can make a gift in honor of a beloved physician, nurse or other provider.