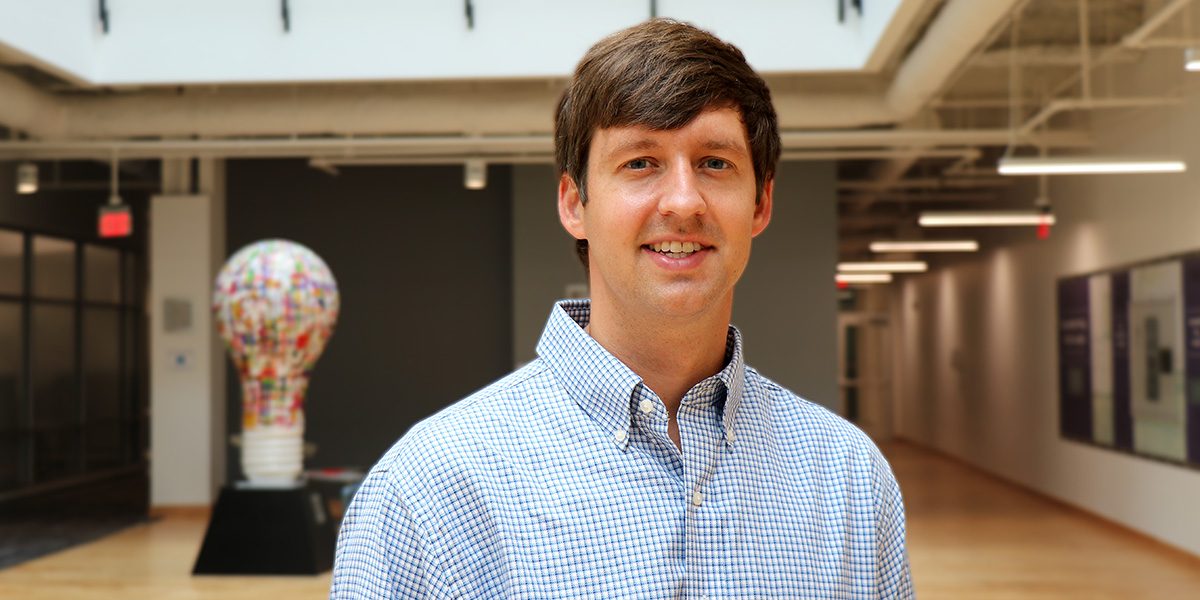 'There's nothing like it': MacDonell loves being an orthopaedic surgeon
For Alexander Henry MacDonell, IV, nothing feels quite so rewarding as mending a broken bone and helping someone heal. It's why he became an orthopaedic surgeon.
"Someone comes in with a broken bone, you put in the hardware and it's fixed," Dr. MacDonell said. "It's a rewarding field where you help people."  
The Georgia native will be healing patients in the Upstate of South Carolina, as part of the team at Medical Group of the Carolinas – Orthopaedic Surgery – Pelham.  
A bit of rebellion 
He didn't always want to be a doctor, however. His dad is a cardiologist in Augusta, and there was a strong push for him to attend the University of Georgia and go into medicine.  
So, in a bit of family rebellion, Dr. MacDonell chose to attend Georgia Tech and studied to be an engineer. Almost everyone in his family had gone to the University of Georgia; his grandfather is the only other family member to attend Georgia Tech.  
Dr. MacDonell quickly realized engineering wasn't where his heart was leading him. He graduated from Georgia Tech with a Bachelor of Science degree in biology, earning highest honors.  
He went on to the Medical College of Georgia for his doctorate, then completed his orthopaedic surgery residency at the University of South Alabama.  
"I received an orthopaedic rotation early on," Dr. MacDonell said. "As soon as I went on my ortho rotation, I knew what I wanted to do." 
He went on to complete a foot and ankle fellowship at the University of Pittsburgh Medical Center.  
Serendipity 
If it isn't fate, then Dr. MacDonell's coming to the Upstate could certainly be described as serendipitous.  
A friend and fellow orthopaedic surgeon found himself sitting in a Tampa airport with Pelham Medical Center President Tony Kouskolekas. The two started talking about the growing need for orthopaedic surgeons in the Upstate.  
"My buddy wasn't looking for a job," Dr. MacDonell said. "But he connected me, and the rest is history."  
Dr. MacDonell is married (his wife is a pediatrician). They have two boys, with a third on the way. He spends most of his free time fishing, hiking and hitting the playgrounds with his children. He also likes tennis and golf.  
"Everybody grows up playing golf in Augusta," Dr. MacDonell said, although he suggested his game might be a bit rusty.  
Care philosophy 
Dr. MacDonell stresses the importance of having thorough conversations with patients so they can make informed decisions about their care.  
"It's important for me not to say, 'This is what we're going to do,'" Dr. MacDonell said. "We discuss the treatments that will fit that patient's life, and we go from there."  
And he is quite happy that he chose medicine instead of engineering.  
 "It's something that feels really good. There's nothing like it," Dr. MacDonell said.  
Learn more about the orthopaedic services offered by Spartanburg Regional Healthcare System.