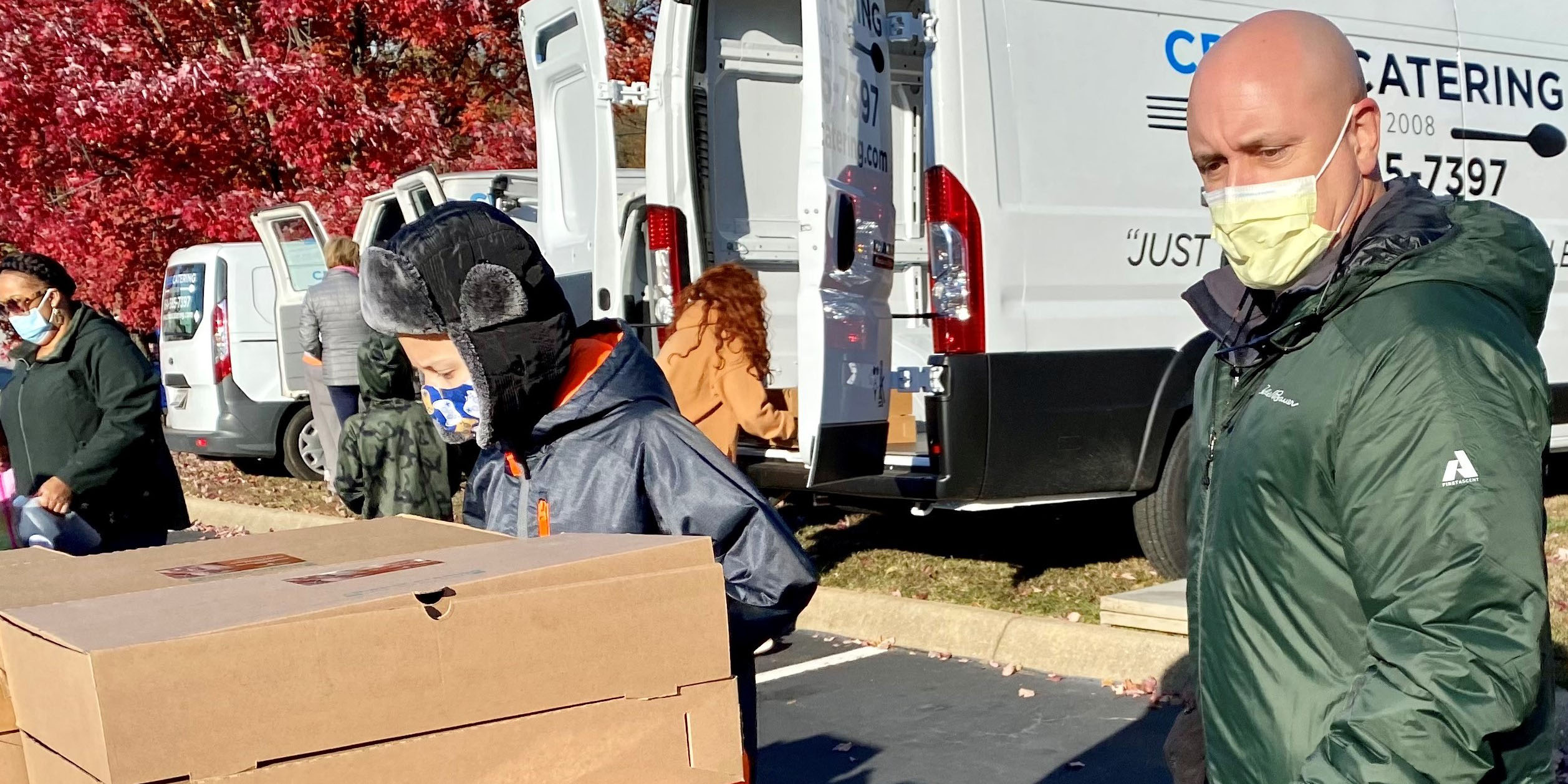 Thanksgiving meals helped hospice families enjoy holiday time together
A holiday tradition returned this November, as volunteers delivered more than 200 Thanksgiving meals to Spartanburg Regional Hospice patients and their loved ones. 
The meals were prepared by Cribbs Catering and funded by donors to the Spartanburg Regional Foundation.  
The gesture of support makes a difference for hospice families, nurse Kathy Cole said.
"Thanksgiving would likely be a holiday they would ignore. They just don't have the energy, and some can't afford it," Cole said. "This changes everything." 
The Spartanburg Regional Foundation and Spartanburg Regional Hospice have partnered for more than 25 years to provide meals for families at both Thanksgiving and Easter. The meals come with warming instructions and feed 10 to 12 people.  
The program has been on hold since 2019 because of the pandemic.  
"We were so excited to be able to provide meals again this year," said Spartanburg Regional Hospice director Mark Nix. "These families tell us how much it means to them to have the opportunity to gather together and build memories without the stress of having to prepare a large meal."   
Spartanburg Regional Hospice serves patients in Spartanburg, Cherokee and Union counties.  
The Foundation's Hospice Special Needs Fund helps hospice caregivers go the extra mile for patients and their families. The hospice team uses the fund to provide financial assistance for qualifying patients. The fund also supports enhanced bereavement services and special occasions that bring families together. 
Shelly Sinclair, senior director of philanthropy with Spartanburg Regional Foundation, thanked the donors who made the meal deliveries possible.  
"So many generous community members have really embraced this program," Sinclair said. "Their support sends a message of compassion and hope to families going through a difficult time. We are truly grateful." 
To donate to Spartanburg Regional Foundation's Hospice Special Needs Fund, visit https://www.regionalfoundation.com/ways-give/hospice.