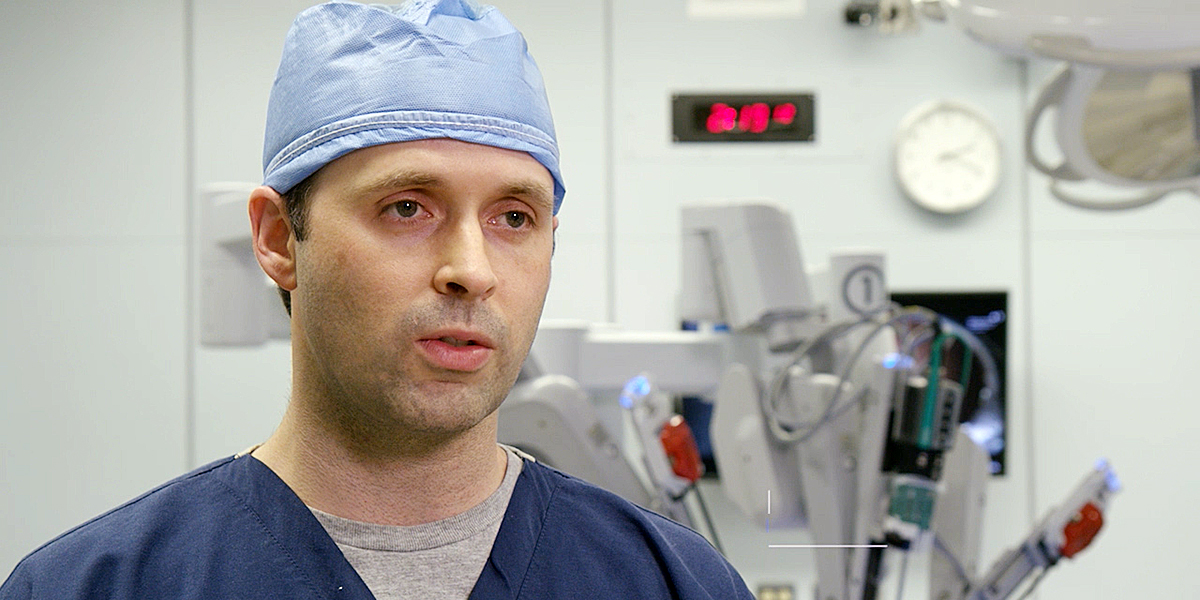 Teamwork crucial to fighting cancer
Treating cancer takes more than a single doctor or nurse – it takes a team.
Carlton Schwab, MD, a gynecologic oncologist with Gibbs Cancer Center & Research Institute, talks about the field of gynecologic oncology and the pathologists, radiologists, nurses and more that he works alongside daily.
Gynecologic oncology is a sub-specialized group, Dr. Schwab said.
"We're trained not only to do surgical procedures to remove cancer," Dr. Schwab said. "We're also trained on how to give patients chemotherapy, and make decisions along with our radiation oncology colleagues about who needs radiation and who doesn't."
Dr. Schwab describes treating cancer at Gibbs as a "team approach."
"We have a lot of different doctors who are able to help treat our patients with gynecologic tumors," Dr. Schwab said. "We have a team of GYN oncologists as well as a team of radiation oncologists. We also meet on a weekly basis with our radiology associates to discuss patients, their pathology and their treatments going forward."
These discussions help determine if a patient needs surgery, radiation therapy, chemotherapy or a combination.
One tool Dr. Schwab can call upon is the da Vinci Surgical System, an advanced surgical robot that makes a makes a minimally invasive incision that results in less pain and shorter recovery times.
"We use da Vinci a lot for our uterine cancers," Dr. Schwab said. "We do use them also for pelvic masses, going in to try and remove a mass, make a diagnosis, and then decide how to proceed from there."
Learn more about Dr. Schwab's work and the advanced treatments at Gibbs.