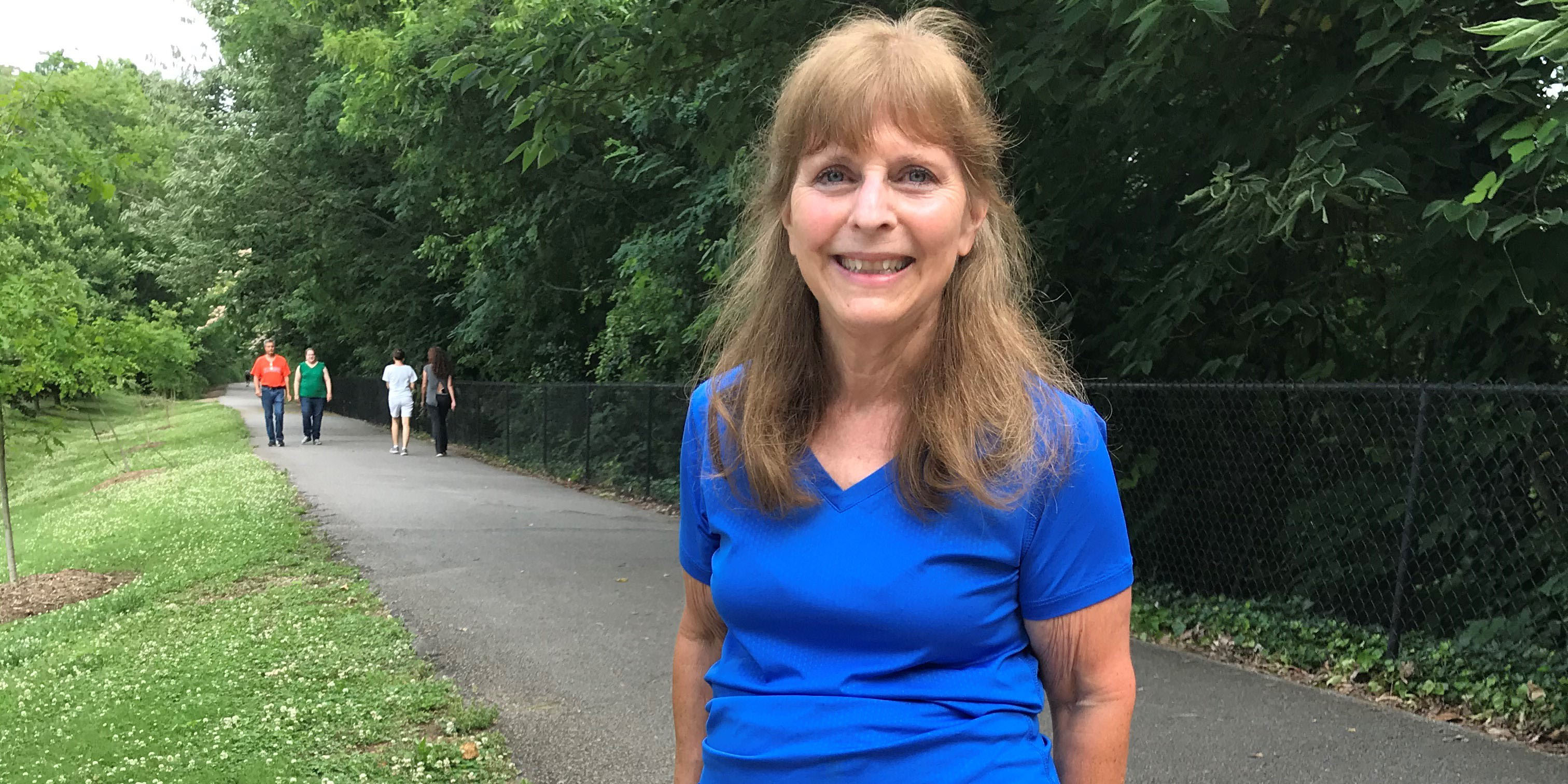 TAVR heart procedure gets woman back to the life she loves
Janet Behnke is back to doing things she loves: going on long bike rides, exercising at the YMCA, working in the garden and walking her rescue puppy.  
Only a couple of years ago, such physical activity was out of the question. She was feeling short of breath and fatigued.  
"I was having a lot of trouble breathing, and things quickly got worse," she said.  
Behnke's husband, Mike, took her to the emergency center at Spartanburg Medical Center.  
She was suffering from aortic stenosis, a condition in which the heart valve hardens and narrows, restricting the flow of blood.  
Behnke's medical team recommended an innovative procedure – Transcatheter Aortic Valve Replacement (TAVR) – that has been offered at the Spartanburg Regional Heart Center since 2017.  
TAVR is an option for patients who are not good candidates for open heart surgery, such as the elderly or those with chronic health conditions.  
TAVR is performed through a small incision in the groin or chest. A small catheter is inserted, and a new valve is placed within the old, damaged valve. The new valve takes over the job of regulating blood flow.  
Behnke was 61 at the time of her procedure – younger than most TAVR patients. But, as a child, she had undergone cancer treatment that included radiation to her lungs. The radiation contributed to her heart condition and made open heart surgery extremely risky.  
Nalin Srivastava, MD, and Jason Rousseau, DO, worked as a team to provide Behnke with the new valve she needed.  
"I had faith in God and faith that the surgeons would help me," she said.  
After a short hospital stay, she began feeling better quickly. Within weeks, she was playing on the beach with her grandchildren. Just recently, she went on a 25-mile bike ride.  
Nearly 300 patients have undergone the TAVR procedure at Spartanburg Medical Center, according to Kim Valenti, MSN, coordinator of the Spartanburg Regional structural heart program.  
"The first thing they say after the surgery is, 'I can breathe!'" Valenti said. "TAVR gives patients a chance to get back to living their lives and enjoying the things they love as quickly as possible."  
Behnke is grateful that she had access to the TAVR procedure close to home.  
"I had excellent medical care every step of the way," she said. "I was very fortunate."