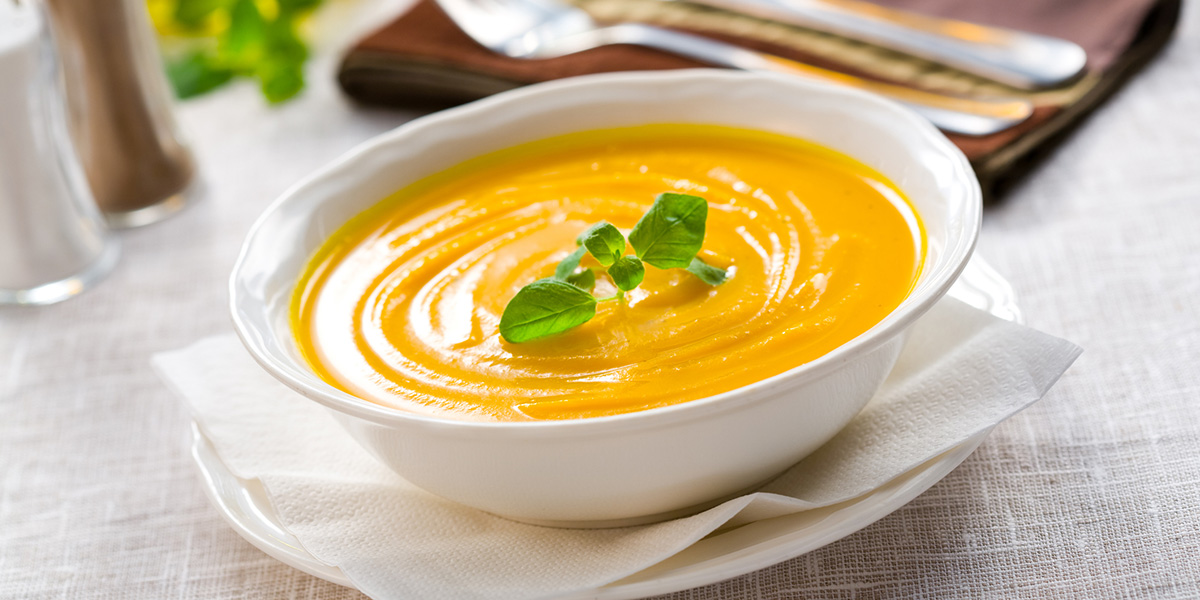 A tasty holiday soup
The holidays are upon us, and it's time to start preparing for those holiday meals! We asked our health care experts for their favorite recipes. This is a favorite of Paige Gault, MD, of Medical Group of the Carolinas – Diabetes & Endocrinology – Pelham.
Butternut Squash Soup
Ingredients
2 medium butternut squash
1 large or 2 small Granny Smith apples
2 medium onions, chopped
1 teaspoon olive oil (may use water instead)
1½ teaspoon curry powder
4 tablespoons flour (preferably whole wheat pastry flour)
Pinch of nutmeg
2 vegetable stock cubes
3 cups boiling water
2 cups non-dairy milk (I prefer unsweetened almond milk)
1½ teaspoon salt
Directions
Peel and dice butternut squash and cook in microwave until soft (about 10 minutes). Peel and chop apple. In a large pot, sauté onions in olive oil (or small amount of water) and add curry powder. Add butternut squash and apple and sauté for a few minutes. Add flour and nutmeg. Stir well and cook for another 2 minutes. Dissolve stock cubes in boiling water. Add stock, non-dairy milk and salt to butternut mixture. Simmer with lid closed on moderate heat until the butternut squash is soft, stirring occasionally. When soft, blend until smooth (either using immersion blender or putting small batches at a time in a traditional blender). Garnish with a few small slices of reserved apple, if desired.