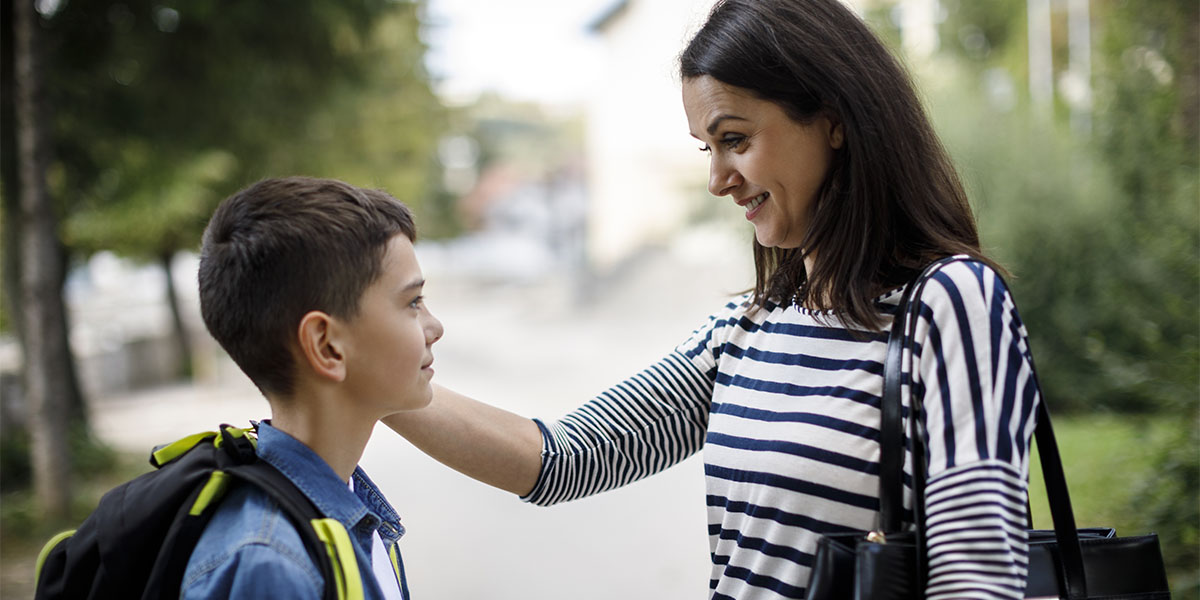 The Talk
As children grow into young adults, parents often have questions about puberty and the changes their child is going through. Pediatrician Donna Smith, MD, answers some of these questions in this DiscoverHealth.org series on puberty.
How can parents talk to their children about the changes their bodies are going through? When should those conversations start? 
These conversations aren't easy, but they should start by fourth grade in an age-appropriate manner.
These discussions should be ongoing through puberty and even college. Do not put all of the responsibility for this education on one parent, as it should be shared by both.
Certainly, any questions your child asks should be answered honestly and by using the actual names for body parts, diseases and sex. Photos of some sexually transmitted diseases are available online, as are diagrams of the male and female anatomy. There are also books that may help you explain this as well — American Girl Magazine has some excellent options for girls and even one for boys.
Make sure that you also express your values and your expectations, but be realistic and know that at least 69 percent of 16 year olds admit to having had sexual intercourse, most with more than one partner.
Don't say, "not my daughter/son," because it is very likely that your daughter or son has at least entertained the idea or has actually experimented with sex.
These statistics are from a 2017 survey of high school students by the Centers for Disease Control and Prevention:40 percent had ever had sexual intercourse. 
10 percent had four or more sexual partners.
7 percent had been physically forced to have sexual intercourse when they did not want to.
30 percent had sexual intercourse during the previous three months and, of these:

46 percent did not use a condom the last time they had sex.
14 percent did not use any method to prevent pregnancy.
19 percent had drunk alcohol or used drugs before last sexual intercourse.
Protect them from human papillomavirus infection, better known as HPV, and the related risk of associated cancers by vaccinating your tween or adolescent. 
I'm worried my child will drink or smoke. What should I do?
Have open conversations about smoking, vaping, drug and alcohol use. I am consistently hearing that middle schoolers are vaping, even during class.
We do not know the long-term health risks with vaping, and you cannot necessarily smell this on your child. I also hear many teens admit to marijuana use. Adolescents don't see this as a danger, though certainly, it can impair driving and other skills. 
As physicians, we are obligated to respect your adolescent's disclosures unless there is something that is truly life-threatening. This is so that they know that they can see us with the confidence that we will not relay this to parents, and they can get help with health concerns without judgment.
Caring for adolescents is an honor and privilege, so we work hard to gain their trust.
Donna Smith, MD, is a pediatrician at Medical Group of the Carolinas — Pediatrics — Spartanburg —Westside. To make an appointment, call 864-560-9600.