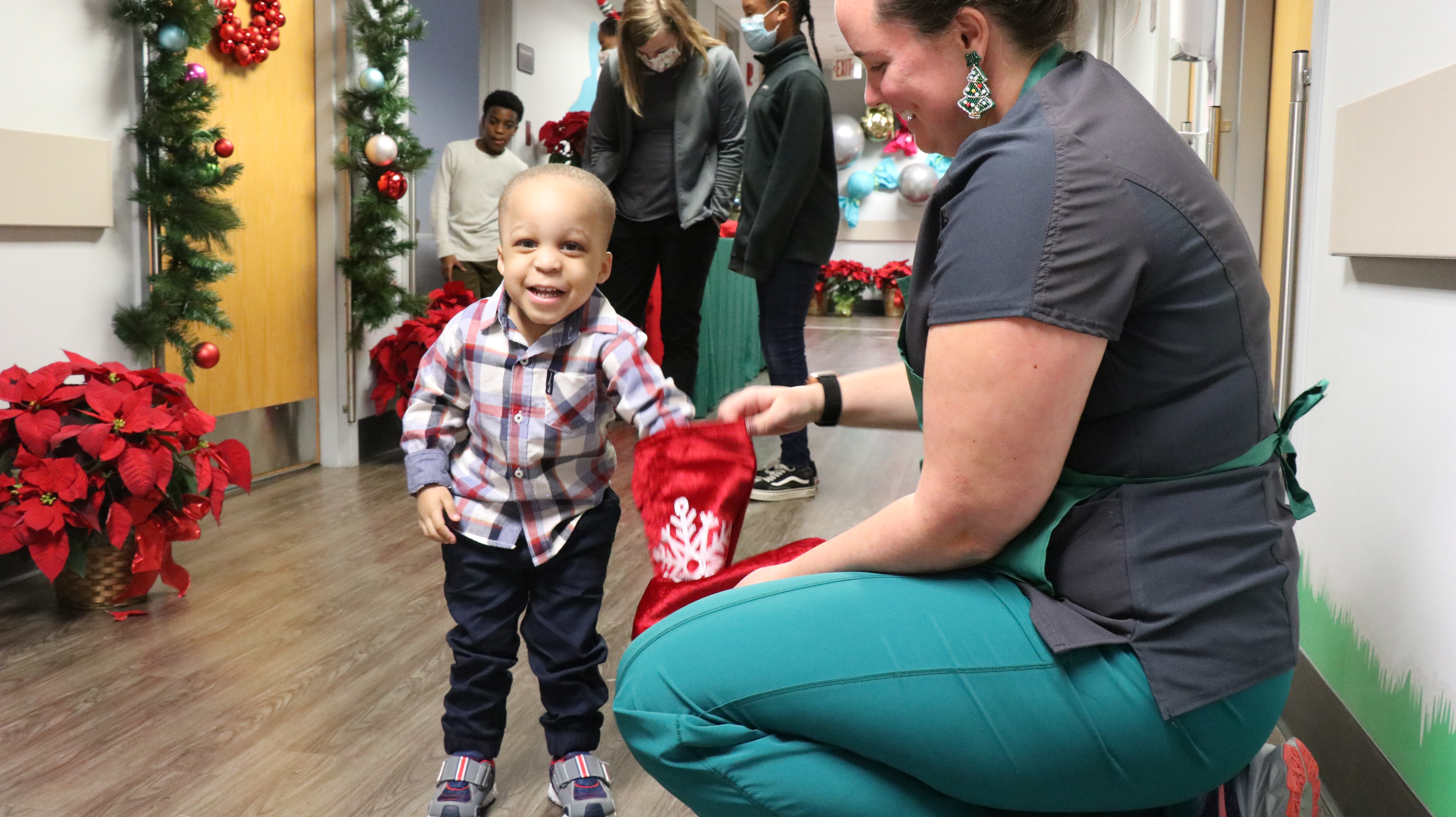 Spreading Christmas cheer to Pediatric Rehab patients and families
It was all smiles inside Spartanburg Regional Pediatric Rehab Services during its annual Christmas party earlier this month.  
Therapists dressed in reindeer antlers, elf hats and festive sweaters led children to a room full of neatly wrapped Christmas presents. Santa was in another room talking to the children and posing for pictures. 
The party on Dec. 8 marked the 24th year Pediatric Rehab has held a Christmas party where hallways and rooms were decorated with tinsel, ornaments and large holiday-themed scenes as a way to welcome families to the department and offer a dose of Christmas cheer. 
"This just embodies what Christmas is. It is definitely for children, but the adults enjoy it, and it just makes it real," said Sharon Caston, the Pediatric Rehab Services manager. "It just changes people's spirit. It lifts their spirit, especially here in the hospital. Everyone needs a shot of this." 
The department gave Christmas gifts to roughly 630 pediatric patients this year from birth to 21 years old. 
About 600 families also received a custom designed Christmas ornament from Pediatric Rehab. 
The annual Christmas party has been made possible through the ongoing efforts of philanthropist Judy Bradshaw, who stopped by the party to greet children and help hand out presents. She also had her picture taken with Santa. 
"We just want the children to be happy and get all the things they need, and we're just blessed to do it," Bradshaw said. 
Therapists also helped patients decorate cookies. 
"It's been an awesome thing not just for us as therapists but for the kids," said therapist Dawn Cates as she waited in line with a child to see Santa. "For me, it's seeing the excitement on the kids' faces when they see Santa and then they get their gifts." 
The annual party continues to be a time where the dedication of therapists and the facility's care for their families is made clear and on full display. 
"They always want to be here," Cates said. "The takeaway is that the kids just enjoy being with us."