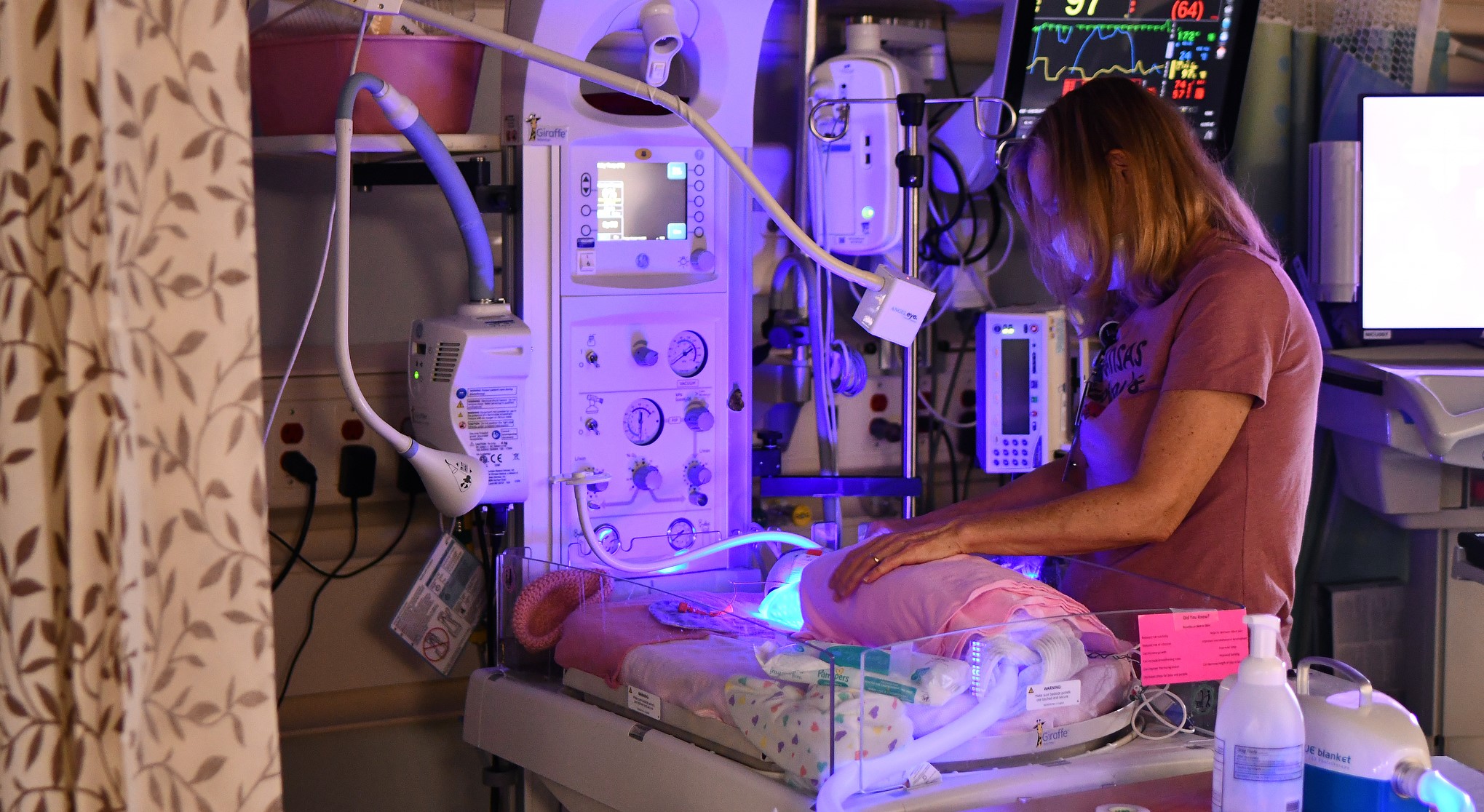 Spartanburg Regional's NICU Support Program goes step-by-step with new parents
At 23 weeks, Ariyah Daniels was born extremely premature and needed oxygen, a feeding tube and other life-sustaining measures in Spartanburg Medical Center's Neonatal Intensive Care Unit. 
But month after month, the little girl born at 1.5 pounds continued to exceed expectations. She surpassed milestones and grew until she became known around the unit for her incredible resilience and strength.  
At 5 months old, Ariyah "graduated" from the NICU and went home with her parents, Crystal and Ryan Daniels, of Spartanburg. Unlike most babies who survive birth at such an early stage, Ariyah was discharged without needing any mechanical life support. 
"She's been one of the strongest babies here," said NICU nurse Christina Hill. 
Still, bringing home any new baby can be overwhelming, particularly if the newborn has already gone through a hard-fought battle for their life.
Crystal Daniels is learning how to care for her infant but she's not alone. She became one of the first patients the NICU Family Support Program was able to help through education, resources and items that have been essential to her and baby Ariyah's adjustment at home.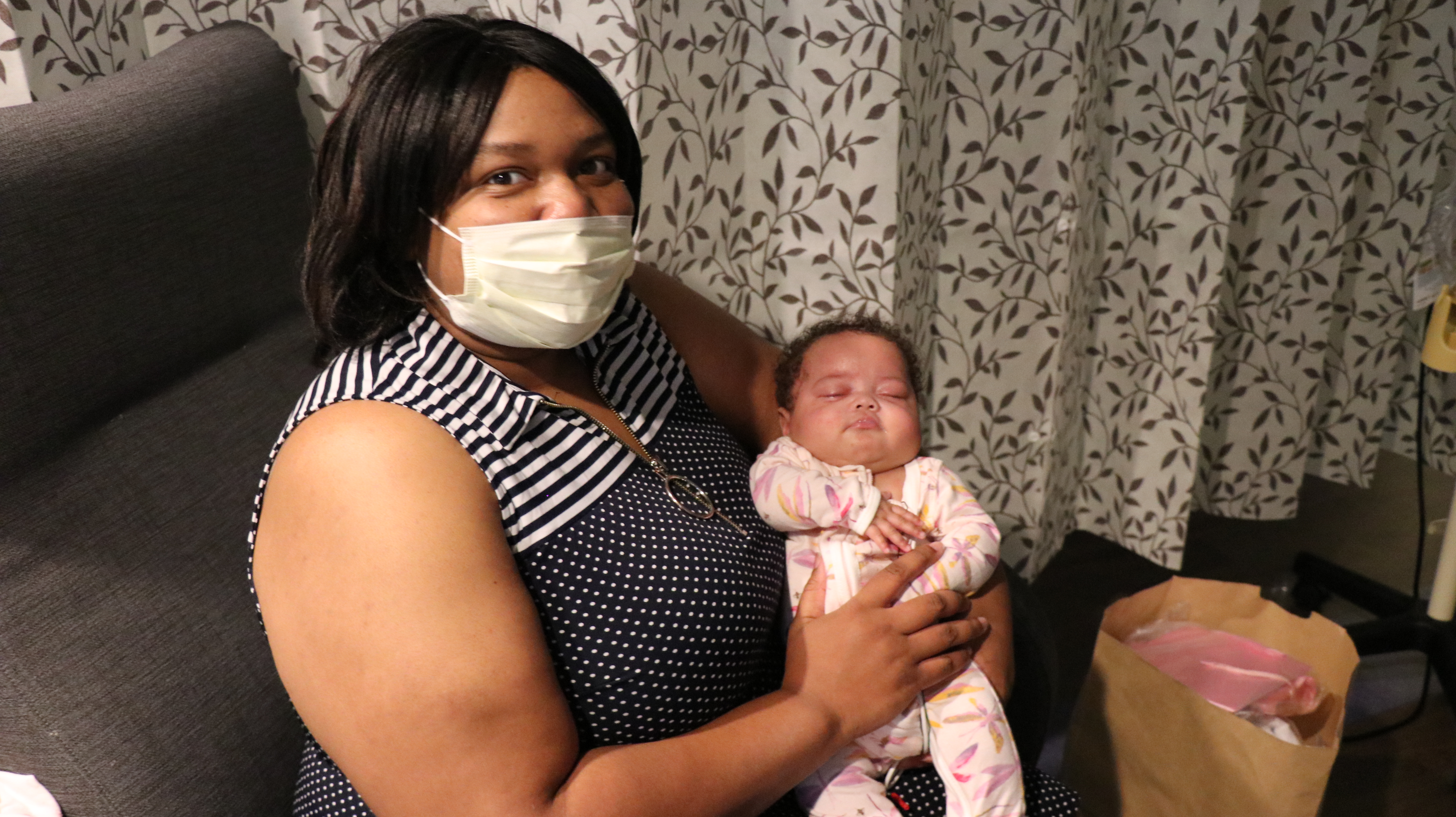 Spartanburg Regional launched the NICU Family Support program this spring through a partnership with the March of Dimes. It is one of only three NICU Family Support programs in South Carolina. 
"They all love her here," Crystal Daniels said while inside the NICU unit in August, preparing for Ariyah to be discharged. "I keep thinking of how blessed I am, to one have her survive, and then to have all of the support. It was all God and these nurses. Everyone has been so great and I'm just grateful for all of the love that we have felt." 
Preston Peterson, Spartanburg Regional's March of Dimes coordinator, has taught over 90 classes since the program formed and is expanding support to offer things like monthly breakfasts and gift bags for parents in the program as well as baby showers for expectant mothers. 
Classes range from infant nutrition to caring for your newborn at home, understanding your baby's development and how to keep germs away. 
The program also offers a My NICU baby app for mothers and fathers to help put resources in one central place so parents don't have to "Google" everything, Peterson said. 
Nearly 90 families with SRHS have been supported through the program since its inception earlier this year. 
Peterson makes contact with every NICU family within a day of their admission. Each NICU family has access to the Family Support program and its resources. 
"Right now, the focus is on educating families and reaching out to underserved communities, poorer populations and those who may not necessarily seek out education because of economic circumstances or even family history," Peterson said. 
Another major component of the support program is a focus on mental health. 
About 12 to 15% of mothers experience some type of postpartum depression after birth. 
For mothers who have babies who are admitted into the NICU, that rate climbs to 40-70%. 
"All of this is to improve the outcomes for moms and babies," Peterson said. "There's a lot more to wrap your mind around." 
Part of the support program's education is showing them ways in which the NICU nurses care for their babies, and how the unit offers things like AngelEye camera systems for parents to watch their babies remotely when not visiting in person. 
"Birth is traumatic in the first place, especially when you have a sick baby and you feel out of control and alone and then you come in and meet a nurse and you leave your baby with them," Peterson said. "We want to try to give them some level of comfort in that, and you do that with information."