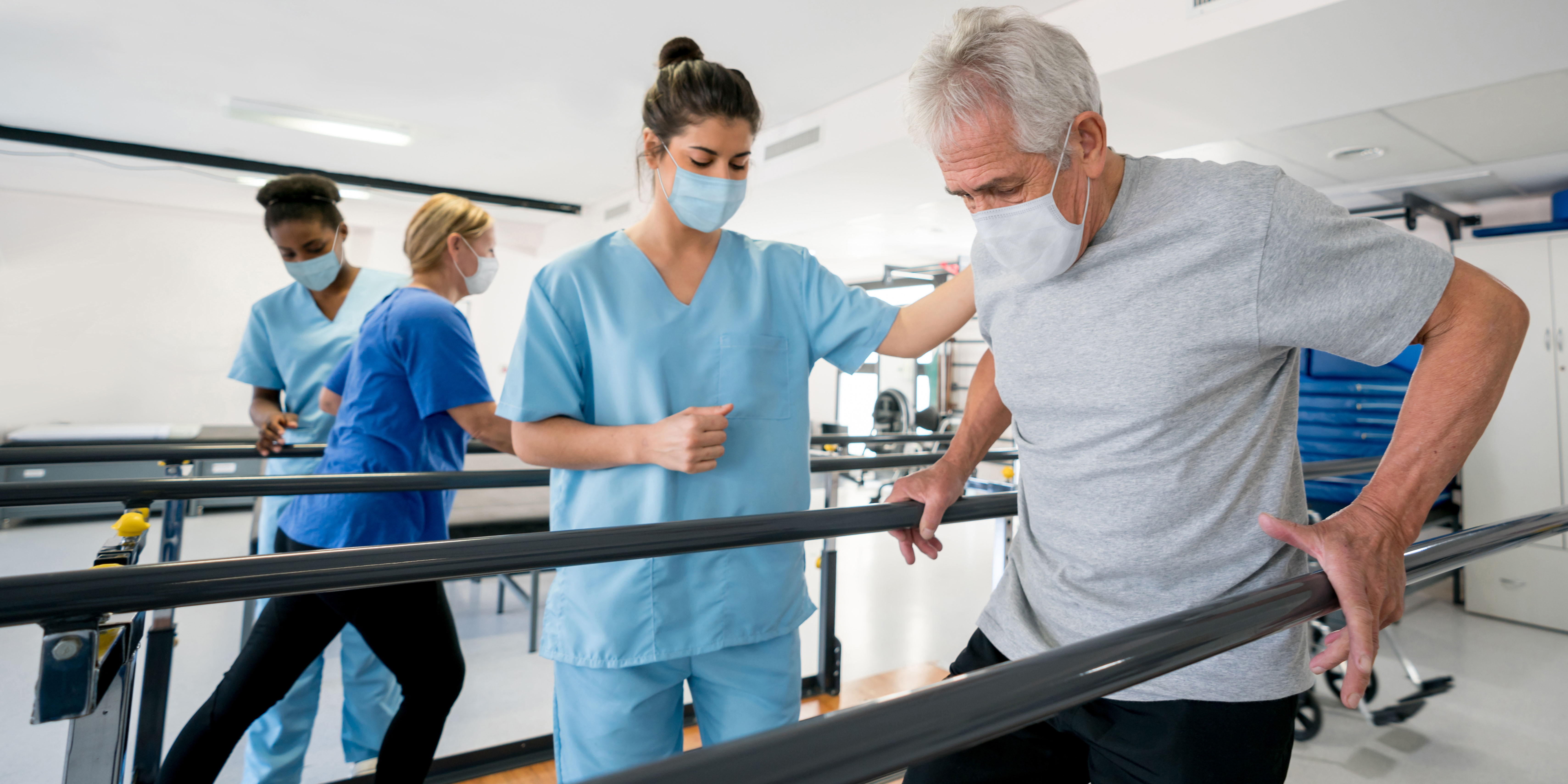 Spartanburg Regional program earns three-year CARF accreditation
CARF International announced that the Center for Rehabilitative Medicine was accredited on Sept. 2, 2021, for a period of three years for its inpatient rehabilitation program. 
"We are excited to be honored for the care that we provide our patients," said Jill Greene, MSN, RN, senior vice president of the post-acute division for Spartanburg Regional Healthcare System. "We are committed to delivering high-quality services." 
The Center for Rehabilitative Medicine located at the Spartanburg Medical Center – Mary Black Campus has also been previously accredited by CARF. This accreditation decision represents the highest level of accreditation that can be given to an organization and shows the organization's substantial conformance to the CARF standards. An organization receiving a Three-Year Accreditation has put itself through a rigorous peer-review process and demonstrated to a team of surveyors its commitment to offering programs and services that are measurable, accountable and of the highest quality.  
The Center for Rehabilitative Medicine program guides patients through comprehensive inpatient rehabilitation programs that are customized to the unique needs of each individual.   
Patients have access to specialized hospital care if it is needed while they participate in the inpatient rehabilitation program. This allows them to be confident that their healthcare needs will be met while they focus on reaching their rehabilitation goals.    
The program specializes in treating patients with the following conditions:    
ALS (Lou Gehrig's Disease)  
Amputations  
Arthritis and rheumatoid arthritis  
Cardiovascular conditions  
Cerebrovascular accidents (CVA) – stroke  
Debilitating conditions  
Fractures of femur or hip  
Head trauma  
Hip replacements  
Joint replacements  
Knee replacements  
Multiple traumas  
Myopathy 
Neurological conditions such as Guillain-Barre, multiple sclerosis, Parkinson's disease, polyneuropathy and muscular dystrophy  
Pulmonary conditions including COPD  
Spinal cord injuries  
CARF is an independent, nonprofit accrediting body whose mission is to promote the quality, value and optimal outcomes of services through a consultative accreditation process and continuous improvement services that center on enhancing the lives of the persons served. Founded in 1966 as the Commission on Accreditation of Rehabilitation Facilities, and now known as CARF International, the accrediting body establishes consumer-focused standards to help organizations measure and improve the quality of their programs and services.   
For more information about the accreditation process, please visit the CARF website at www.carf.org.    
For more information about the Center for Rehabilitative Medicine, call 864-573-3081.