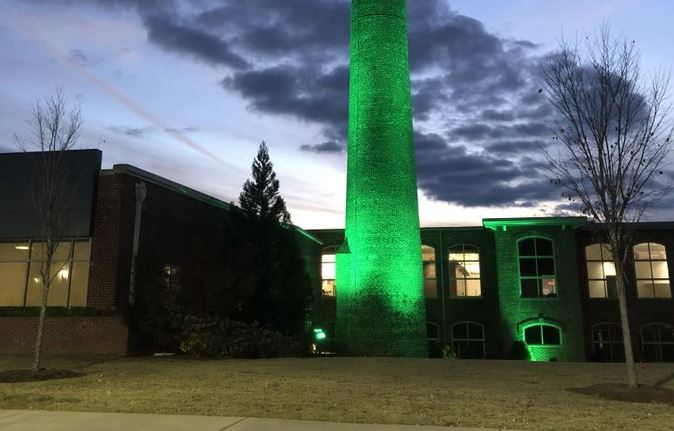 Spartanburg Regional lighting up green for National Injury Prevention Day
Every day across the U.S., more children die from preventable injuries than any other disease combined. 
Accidental injury and violence are the leading cause of death and disabilities for people through age 44, according to the Injury Free Coalition for Kids. 
Spartanburg Regional Healthcare System encourages all community residents to reflect on the importance of safe habits and knowing how to be injury free, especially for children.  
On Friday, Nov. 18, Spartanburg Regional will illuminate its smokestack at our Administrative Services office at 700 N. Pine St.  
The green-lighted landmark will recognize National Injury Prevention Day in solidarity with many other healthcare systems and local governments across the U.S.  
Injury Free Coalition for Kids will also host a one-hour Twitter chat at 1 p.m. on Nov. 18 using the hashtag #BeInjuryFree to inform others of the need to prevent injuries and learn how residents can play a role.  
"We know as trauma professionals that injuries are preventable. Too many people come to the hospital everyday with injuries that could have been prevented," said T.J. Mack, trauma injury prevention and outreach coordinator at Spartanburg Medical Center. "If we can bring that number down even a little bit, that would be awesome, but we have to slow down and think about what we're doing."  
Injuries from things such as falls, motor vehicle crashes, and water-related injuries are all areas that trauma experts try to focus on when informing residents about staying safe.  
To learn more about preventing injuries and practical steps you can take to be safe, contact T.J. Mack at 864-560-6839 and register for one of our injury prevention classes.