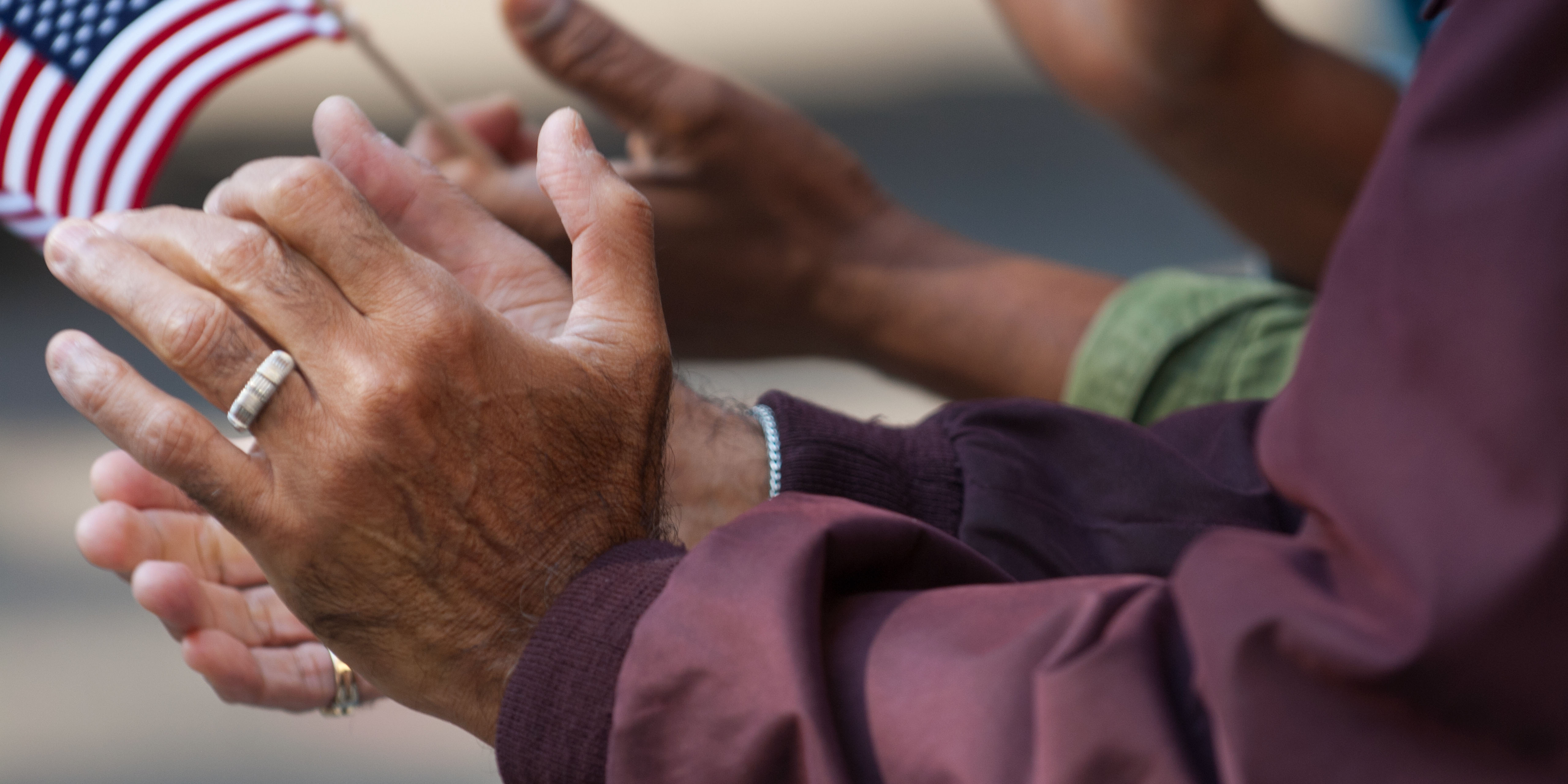 Spartanburg Regional honors associate veterans 
The military trains young men and women to think fast, adapt to change and work together as a team. Few career fields rely on those skills more than health care – and never more than these past years as the world fights COVID-19. 
More than 300 veterans work throughout Spartanburg Regional Healthcare System – from environmental services to medical staff services to human resources. On Veterans Day, Spartanburg Regional recognizes and honors the veterans who work each day within the healthcare system. 
Two of Spartanburg Regional's veterans share how their experiences affected their careers in health care: 
Tameka Irvin, MSN, APRN, ACCNS-AG, FNP-C, nurse practitioner and outpatient nurse manager for Spartanburg Regional Hospice 
The military taught Tameka Irvin the value of teamwork, and it prepared her for the pandemic.  
"The military is full of surprises. It gave me the knowledge and skills to think outside the box," Irvin said. "During the pandemic, we have faced many obstacles that required us to think outside the box and really lean on our teammates through the difficult times."  
Enlisting in the military when she was 18 years old, Irvin served in the U.S. Army Reserve from 2000 to 2004.  
Her military experience also inspired Irvin to pull her coworkers together during the pandemic.  
In the military, servicemen and women are often assigned a Battle Buddy, someone they can depend on and team up with in and out of combat. Throughout the acute care and post-acute care units, a Battle Buddy initiative was created for healthcare workers by Dr. Amy Baruch. The healthcare Battle Buddies have supported each other during the COVID-19 pandemic.  
Irvin already knew the value of having a Battle Buddy. She met her Battle Buddy, Asia, during basic training. The nine weeks Irvin spent in basic training tested her mental capacity and challenged her physically. Irvin and many of those around her felt like giving up.  
But Irvin didn't, in part, because she always had Asia to lean on. 
"In the healthcare system, the Battle Buddy program connects team members, allowing them to support one another whether the times are difficult, they need help, or they just need to talk to someone," she said. "No one is left behind." 
Now Irvin has a Battle Buddy in post-acute.  
"We call each other, and we both have children," she said. "We discuss work-life balance. It has really been influential on the team."  
The post-acute team has celebrated a year of participating in the Battle Buddy program, which is still going strong.  
Marlane Babb, human resources generalist for Union Medical Center and Cherokee Medical Center 
Enlisting in the U.S. Air Force Reserves at age 18, Marlane Babb was preparing for a career path in human resources long before she realized. 
"Many aspects were ingrained in my training to include caring for and training my peers. There was also career development and risk assessment of all the airmen under me," Babb said. "There are many supporting HR skills that were part of my senior non-commissioned officer training to include effective communication, conflict resolution and relationship management." 
Joining in August 1994, Babb enlisted because she wanted to be "a part of something bigger." 
Babb was stationed at Charleston Air Force Base for her military career but traveled all over the world. She was deployed for Operation Enduring Freedom and Iraqi Freedom and served in Germany in 2002. In 2003, she was sent to Kuwait, Pakistan and Afghanistan, and was deployed to Kyrgyzstan in 2004.   
Her travel and deployment prepared her for the pandemic. Babb compared the pandemic to wartime.  
"When the pandemic started, it felt like we were going back to war but this time with an invisible enemy," Babb said. "I took a deep breath and knew that the only way to prepare my family was by staying calm and following the directions of those in my chain of command." 
Thank you to our staff and all of those for serving our country.