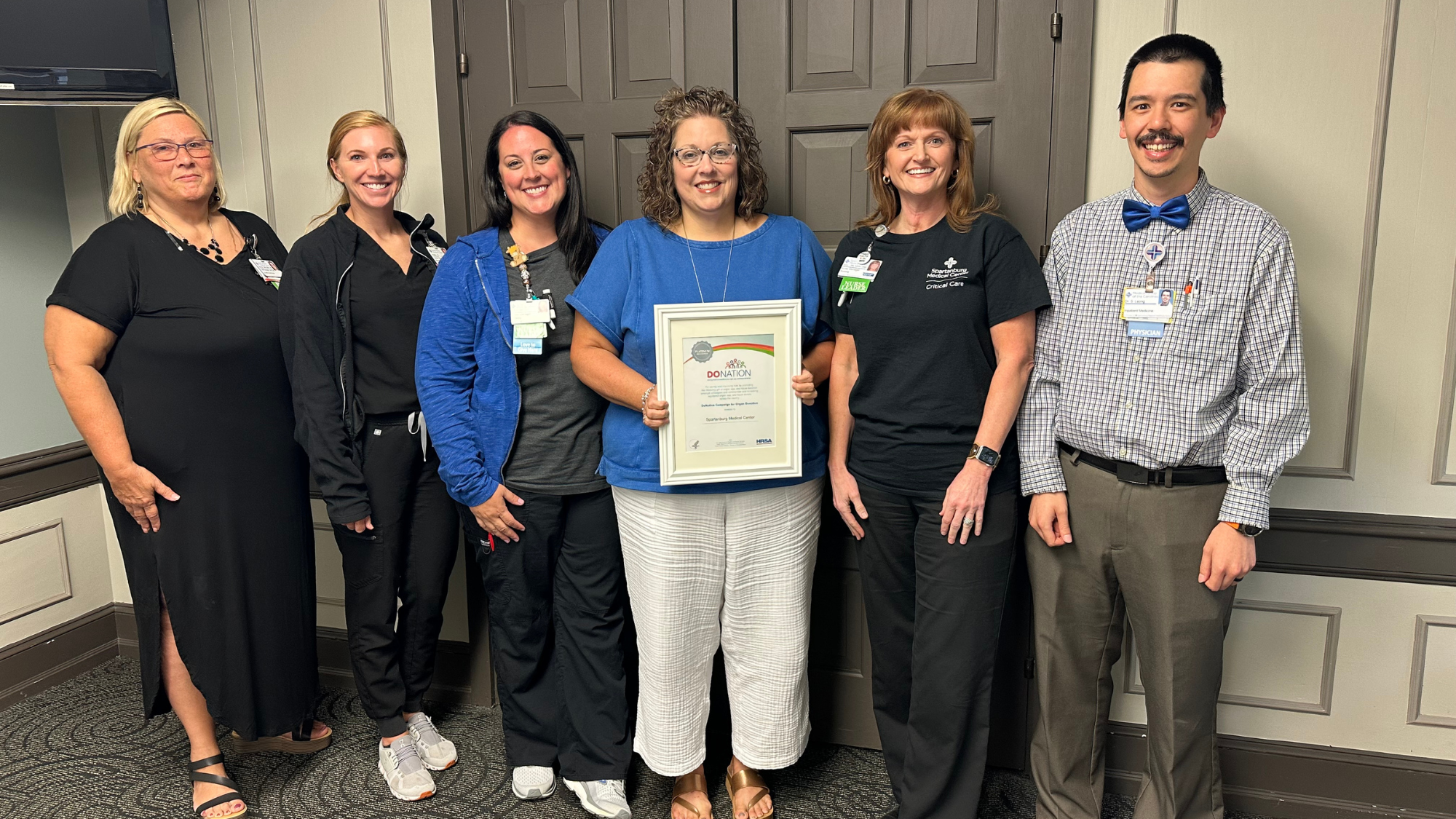 Spartanburg Regional facilities receive platinum award for organ donation efforts
After the tragedy of the death of a family member, there can still be hope. 
Spartanburg Regional has been working to foster that hope through the benefits of organ donation. 
Earlier this year, each hospital facility received platinum awards for their efforts to facilitate organ donations as a way for families to honor the lives of their loved ones. These facilities include: 
Spartanburg Medical Center – Church Street 
Spartanburg Medical Center – Mary Black 
Pelham Medical Center 
Cherokee Medical Center 
Union Medical Center 
"This demonstrates that Spartanburg Regional is very dedicated to organ donation and ensuring that our families are given that opportunity for donation. We're able to carry out the wishes of those who are registered donors," said Shonna Bible, RN, Organ Tissue and Eye Donation Liaison for Spartanburg Regional Healthcare System. 
There are typically around 25 or more organ, tissue and eye donations per year across Spartanburg Regional's facilities, Bible said. 
We Are Sharing Hope SC, South Carolina's organ procurement organization, partners with Spartanburg Regional to complete the organ donation process after donors are identified and then work with the network of patients to find suitable recipients. 
Bible said the platinum awards from the U.S. Department of Health & Human Services' Health Resources & Services Administration show Spartanburg Regional's commitment to the process and the recognition for its outreach to the public about organ donation. The Health Resources & Services Administration oversees the DoNation Campaign, which awards healthcare facilities for its excellence in donation efforts. 
"We're showing the community that you can save a life. It's making that decision to continue the legacy of that person's life with an organ donation," Bible said. "Spartanburg Regional Healthcare System has shown a commitment not only to the donation process but to provide the best care possible for all involved." 
Bible said Spartanburg Regional is sensitive toward the grieving process a family goes through after losing a loved one and is pleased to offer organ donation as one way to help. 
"This is yet another opportunity to extend something else for that family to help give them hope." 
To learn about We Are Sharing Hope SC, read more here.