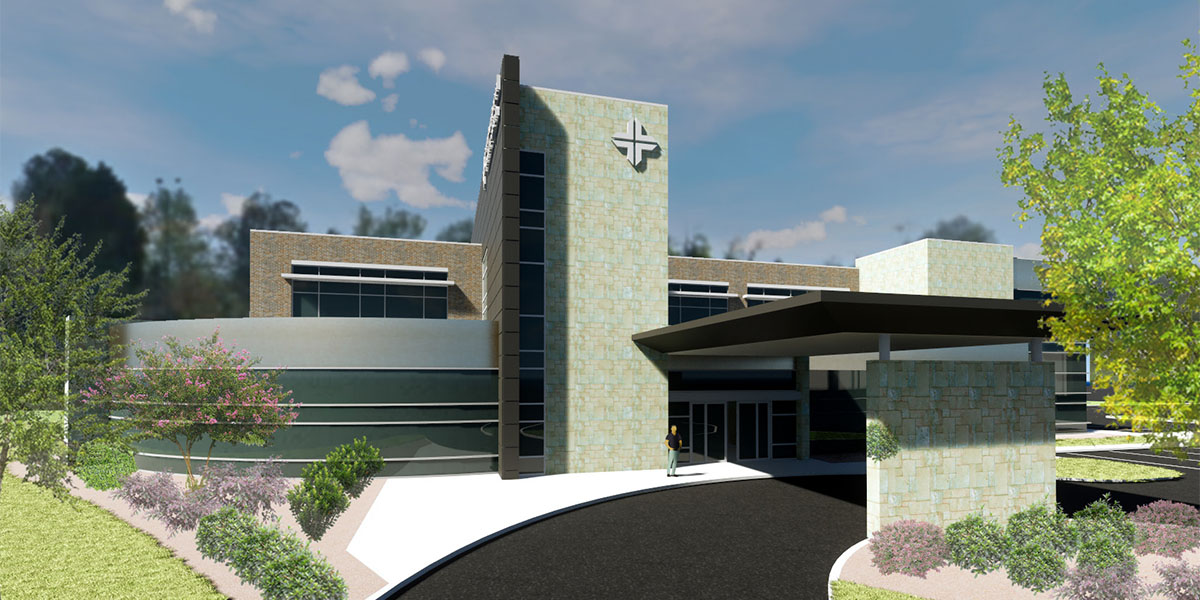 Spartanburg Regional expanding with new Medical Office Building
Spartanburg Regional is breaking ground on a new medical office building located in the Five Forks area of Simpsonville. 
The medical office building is part of a mixed-use development called Village Market East which already includes Lowes Foods grocery store, Starbucks, new restaurants and other retailers. The development is also located near the Greenville County Library System's new Five Forks Branch Library. 
"Many of our patients already live or work in the Five Forks area so we are excited to be able to expand our services in what will be a very patient-focused facility," said Sara Beth Hammond, vice president of Medical Group of the Carolinas. "The building's design will provide our patients with an exceptional experience, along with providing a very efficient work environment for our physicians and the clinical and support teams who work in the building."
The 31,000 square feet facility which will be located at 2801 Woodruff Road in Simpsonville, will be completed in the early summer 2019 and will house both primary care and specialty services, along with outpatient diagnostic services.  
"We are seeing tremendous growth on our Pelham Medical Center campus so having our medical group be able to offer these types of services in the Five Forks area allows us to continue to offer quality healthcare to the residents in the fastest growing area in Greenville County", said Tony Kouskolekas, president of Pelham Medical Center.  
The Medical Group of the Carolinas — Family Medicine — Five Forks practice has been serving the Five Forks and Simpsonville area since 2013 and will be relocating to the new facility.  In addition to this practice, Spartanburg Regional Healthcare System currently has healthcare facilities in Greer and Greenville, including the Pelham Medical Center hospital and Immediate Care Center — Pelham, located on Pelham Road, which is an urgent care and primary care blended practice.