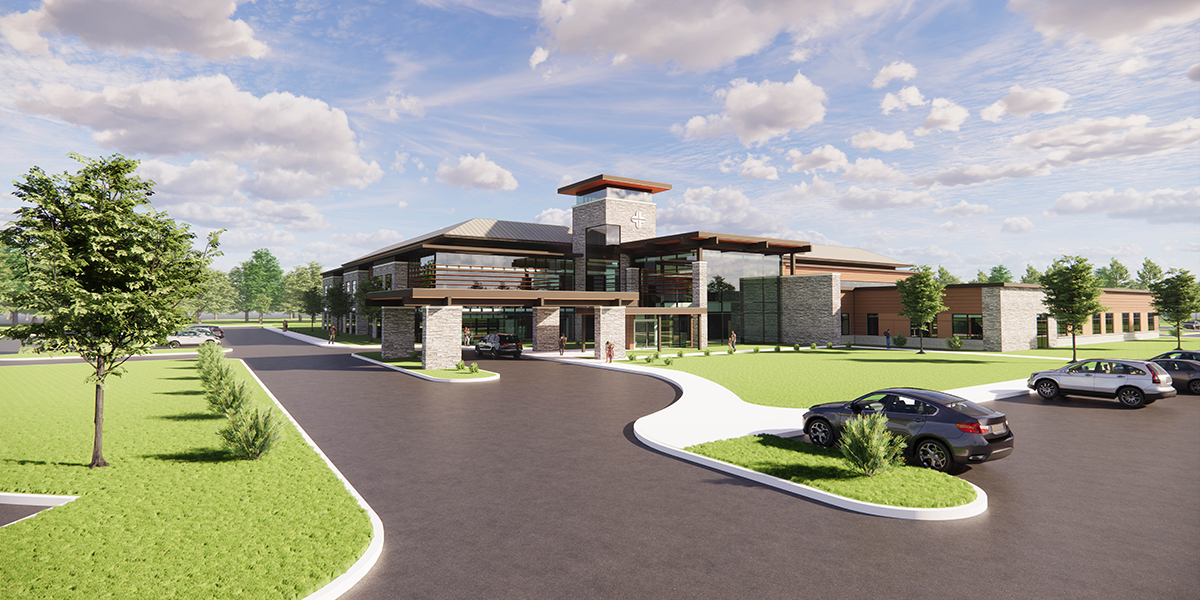 Spartanburg Regional Healthcare System announces plans for a new replacement hospital in Union
Spartanburg Regional Healthcare System on Thursday unveiled plans for the new $55 million Union Medical Center replacement facility.
The combined replacement hospital and medical office building creates a sustainable model for health care in Union County that centralizes physician practices, outpatient services, and inpatient care.
Located along Highway 176 across from Union Industrial Park and four miles from the current hospital, the new three-story, 99,600-square-foot Union Medical Center puts the patient first and is designed with a focus on accessibility and high-quality care.
"Growing up in Union County, I know firsthand the essential role this hospital plays in supporting the health and wellness of families," said Natashia Jeter, MD. "Residents, community partners, and healthcare providers could not be more excited for this investment in clinical services and renewed commitment to caring for this area."
Spartanburg Regional purchased 48 acres for the new medical facility in 2015 following the acquisition of then-Wallace Thomson Hospital, which was constructed in 1955. This new campus sits in the heart of Union County, central to the residential population and the business community.
"Our new facility in Union County is designed for the future, anticipating the ever-evolving needs of patients and innovations in care," said Mark Aycock, chief operating officer of Spartanburg Regional Healthcare System. "A variety of services will be available on this campus, including inpatient and outpatient care, emergency services, physician offices, and telehealth visits."
The hospital's design includes large windows and open spaces with natural accents, promoting vibrancy throughout the campus. Photographs of iconic Union County scenes will be featured, showcasing the hospital's commitment to the community, the area, and its residents. An inviting chapel will offer a calming space for prayer, and a healing garden at the hospital's entrance will welcome patients and guests.
Construction is scheduled to begin in spring 2023, pending permit approval.
The new campus will offer medical services, including: 
Emergency care 
Imaging 
Gibbs Cancer Center infusion services 
Inpatient care
Lab
Bearden-Josey Center for Breast Health mammography services
Outpatient services 
Pharmacy 
Primary care
"Spartanburg Regional acquired the former Wallace Thomson Hospital to ensure that quality health care was not interrupted in Union. Today, the healthcare system announces an investment that will benefit generations to come by improving access to health services and wellness opportunities," said Paul Newhouse, president of Union Medical Center.
Spartanburg Regional Healthcare System is one of the Upstate's largest employers. With more than 10,000 associates, the healthcare system is comprised of six hospital campuses in Spartanburg, Union, Greer, and Gaffney.