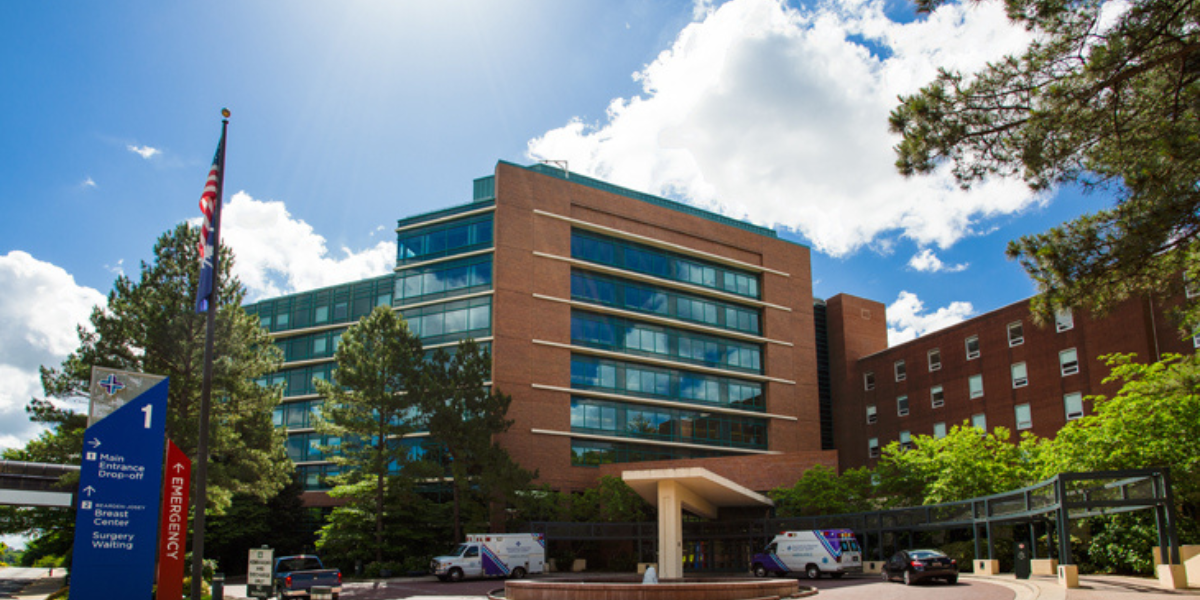 Spartanburg Medical Center receives distinction of Best Regional Hospital
Spartanburg Medical Center has been named by U.S. News & World Report to its 2023-2024 Best Hospitals as a high performing hospital for nine procedures and/or conditions. 
This is the highest distinction a hospital can earn for U.S. News' Best Hospitals Procedures & Conditions ratings.
Spartanburg Medical Center also received the distinction of Best Regional Hospital for the Upstate. 
The annual Procedures & Conditions ratings are designed to assist patients and their doctors in making informed decisions about where to receive care for challenging health conditions or elective procedures.
Spartanburg Medical Center was named high performing for the following procedures and/or conditions:
COPD 
Colon Cancer Surgery 
Heart Attack 
Heart Bypass Surgery 
Knee Replacement 
Leukemia, Lymphoma & Myeloma 
Lung Cancer Surgery 
Prostate Cancer Surgery 
Stroke 
This year's announcement builds on a history of excellence in cardiovascular, pulmonary and surgical care at Spartanburg Medical Center, which has been recognized in the areas of heart bypass surgery, COPD, colon cancer surgery and lung cancer surgery for four consecutive years. 
"For more than 100 years, Spartanburg Medical Center and its medical staff have served our community by providing world-class care through technological advancements, research and innovation," said Phil Feisal, president of Spartanburg Medical Center. "Being nationally recognized for that continued commitment to excellence is rewarding to our physicians, nurses, clinicians and associates who work every day to improve the health of our community." 
U.S. News evaluated more than 4,500 hospitals across 15 specialties and 21 procedures and conditions. Hospitals awarded a "Best" designation excelled at factors such as clinical outcomes, level of nursing care and patient experience.
"For 34 years, U.S. News has provided data-informed rankings to help patients and their doctors find the best hospital to treat their illness or condition," said Ben Harder, chief of health analysis and managing editor at U.S. News. "Fewer than half of evaluated hospitals earned any High Performing rating. Hospitals that are High Performing have excelled in providing high quality care in specific procedures and/or conditions."
For more information on the U.S. News Best Hospitals, explore Facebook, Twitter and Instagram using #BestHospitals. 

About Spartanburg Regional Healthcare System 
Spartanburg Regional Healthcare System offers a full spectrum of services through six hospital campuses: Spartanburg Medical Center, Spartanburg Medical Center – Mary Black Campus, Pelham Medical Center, Cherokee Medical Center, Spartanburg Hospital for Restorative Care and Union Medical Center. Spartanburg Regional also includes Ellen Sagar Nursing Center and Woodruff Manor. Spartanburg Regional provides unparalleled cancer care through Gibbs Cancer Center, with locations in Spartanburg, Greer, Union and Gaffney. The multidisciplinary Medical Group of the Carolinas has more than 700 physicians across Upstate South Carolina and Western North Carolina. Spartanburg Regional employs approximately 10,000 associates and offers outpatient surgery centers and a Level I Trauma Center. 
About U.S. News & World Report 
U.S. News & World Report is the global leader in quality rankings that empower consumers, business leaders and policy officials to make better, more informed decisions about important issues affecting their lives and communities. A multifaceted digital media company with Education, Health, Money, Travel, Cars, News, Real Estate, Careers and 360 Reviews platforms, U.S. News provides rankings, independent reporting, data journalism, consumer advice and U.S. News Live events. More than 40 million people visit USNews.com each month for research and guidance. Founded in 1933, U.S. News is headquartered in Washington, D.C.