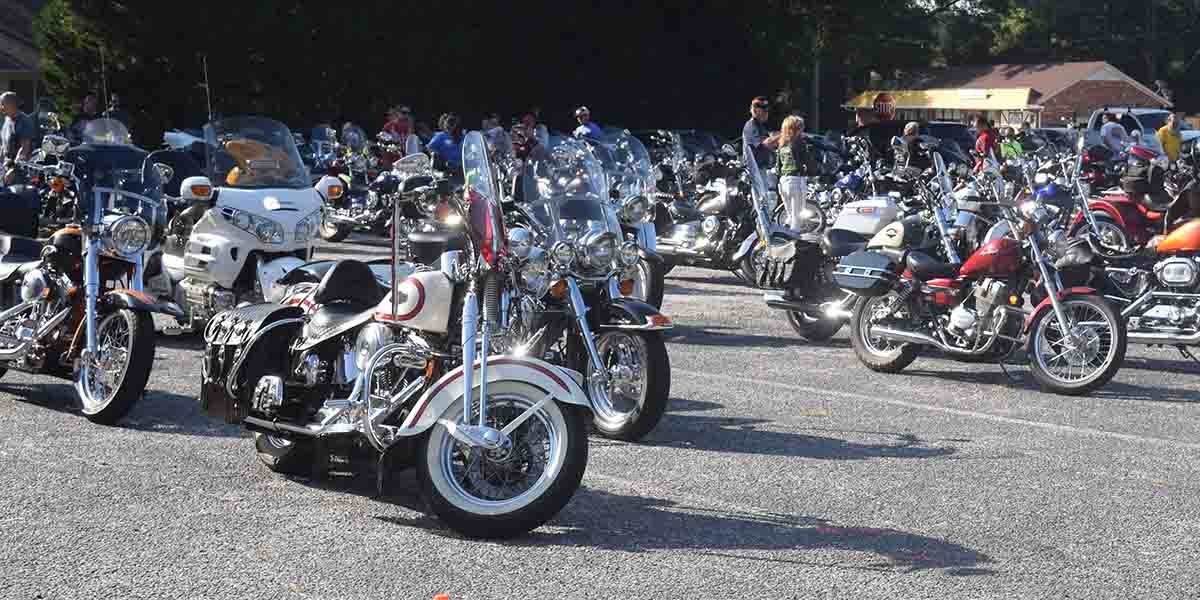 Southern Legends to ride for Spartanburg Regional Hospice
The roar of motorcycle engines is almost deafening as the riders set out single file from the Shrine Club on Fernwood-Glendale Road. They travel backroads through eastern Spartanburg County and portions of Cherokee and Union counties before making their return several hours later.
This ride has become an annual event for the Southern Legends Motorcycle Club – and it raises money for Spartanburg Regional Foundation's Hospice Special Needs Fund.
"We just really believe in what they do," said club treasurer Sandy Bass. "We have heard nothing but good things about not only how patients are treated, but how family members are treated by the hospice program."
Bass noted that the group has gained a couple new members in the past year who said the ride to support Spartanburg Regional Hospice motivated them to join.
Club members invite friends, other motorcycle enthusiasts, and even car-drivers to take part. Tickets are $25 per rider and include a T-shirt designed especially for the event, a BBQ lunch, and good company. There's a silent auction with various items all donated by businesses in the community, too. In more than a dozen years of putting on the ride, the Southern Legends have raised more than $140,000.
The Hospice Special Needs Fund supports Spartanburg Regional Hospice patients and their families in a variety of ways. It helps qualifying patients with basic household supplies and groceries as well as medications. Hospice staff members use the fund to help families celebrate special occasions such as birthdays or anniversaries. The fund also provides for Thanksgiving and Easter meals that serve up to 12 family members and guests for each hospice patient.
Registration for the 2018 Southern Legends Ride for Hospice will begin at 8:30 a.m. on August 25. Riders will begin the 90-mile journey at 10 a.m. For more information, contact Spartanburg Regional Foundation director of philanthropy Gina Turcotte at 864-560-6725.