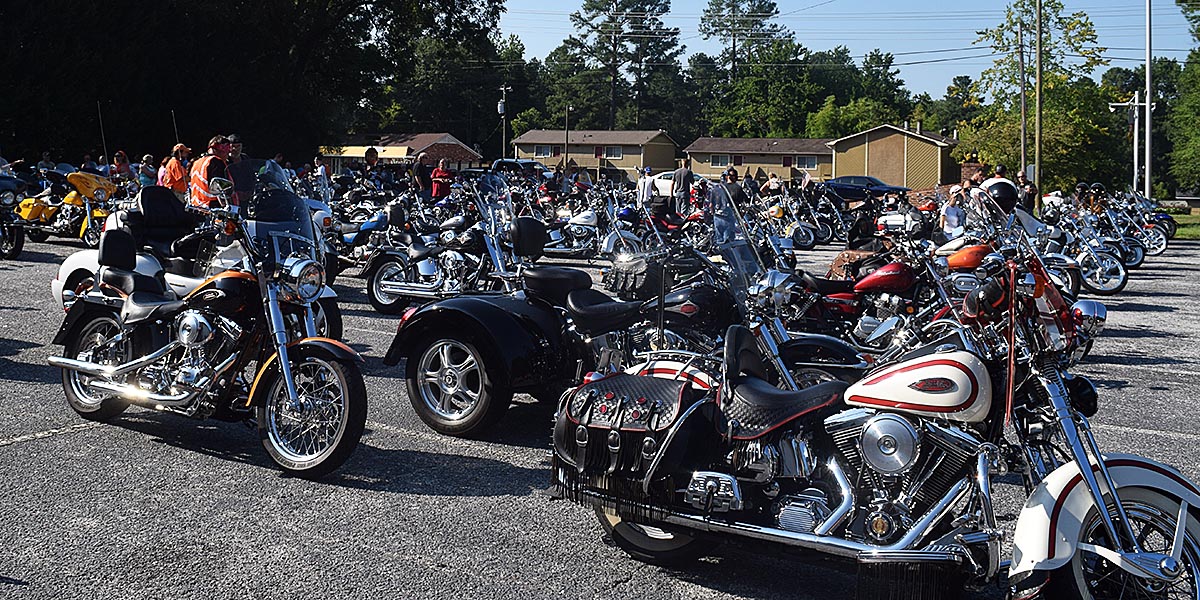 Southern Legends to Ride for Hospice
On the morning of August 26, dozens of motorcycle enthusiasts will be riding in the Upstate. They'll be riding for the fun and camaraderie, but also for a charitable cause – to raise money for the Spartanburg Regional Foundation's Hospice Special Needs Fund.
This will be the twelfth year of the annual Regional Hospice Ride. The Southern Legends motorcycle club organizes the event. They'll leave from the east side of Spartanburg, travel through portions of Cherokee and Union counties, and then make their way back.
"We know there are all kinds of good causes out there," said Bill Greenleaf, a member of the club and one of the lead organizers. "But, we appreciate the love and compassion (hospice caregivers) put into their work."
The Hospice Special Needs Fund supports Spartanburg Regional Hospice patients and their families in a variety of ways. It helps financially needy patients with basic household supplies as well as medications, and hospice staff uses the fund to help families celebrate special occasions such as birthdays or anniversaries. The also fund provides for Thanksgiving and Easter meals that serve up to 12 family members and guests for each hospice patient.
There are about 20 members of the Southern Legends, but they reach out to other groups and individual riders in the area.
"There are a lot of riders out there," said club treasurer Sandy Bass. "We get some to come over from Greenville and a variety of places."
Riders depart at 10 a.m. from the Shrine Club on Fernwood Glendale Road in Spartanburg and return to the same location in time for lunch. Tickets for the ride and lunch are $25 (lunch-only tickets are $5).
Additional funds are raised during an auction held on the same day. Items include helmets, jackets and other motorcycle accessories.
"We've also had guitars – just anything someone is willing to donate," Greenleaf said.
Items for this year's auction are still being accepted.
It all adds up to a successful fundraising event. In 2016, the Southern Legends raised $11,000. Since the event's first year, more than $135,000 has been contributed to the Hospice Special Needs Fund.
"We are so grateful to the Southern Legends and to everyone who participates in the annual ride," said Shelly Sinclair, director of philanthropy with Spartanburg Regional Foundation. "They are a great group of folks and have been a wonderful partner to us over the past 10 years. Their efforts to support our Hospice Special Needs Fund really make a difference for people in our community."
Bass said club members work months in advance to plan and promote the Spartanburg Regional Hospice Ride. They look forward to seeing friends and supporting an important cause.
"I enjoy watching so many people come out to the event," Bass said. "And the best part is when we count all the money and see how much we're able to give to Spartanburg Regional Hospice."
For more information about the Regional Hospice Ride visit https://www.facebook.com/groups/southernlegendssp/ or call Shelly Sinclair at 864-560-6467.