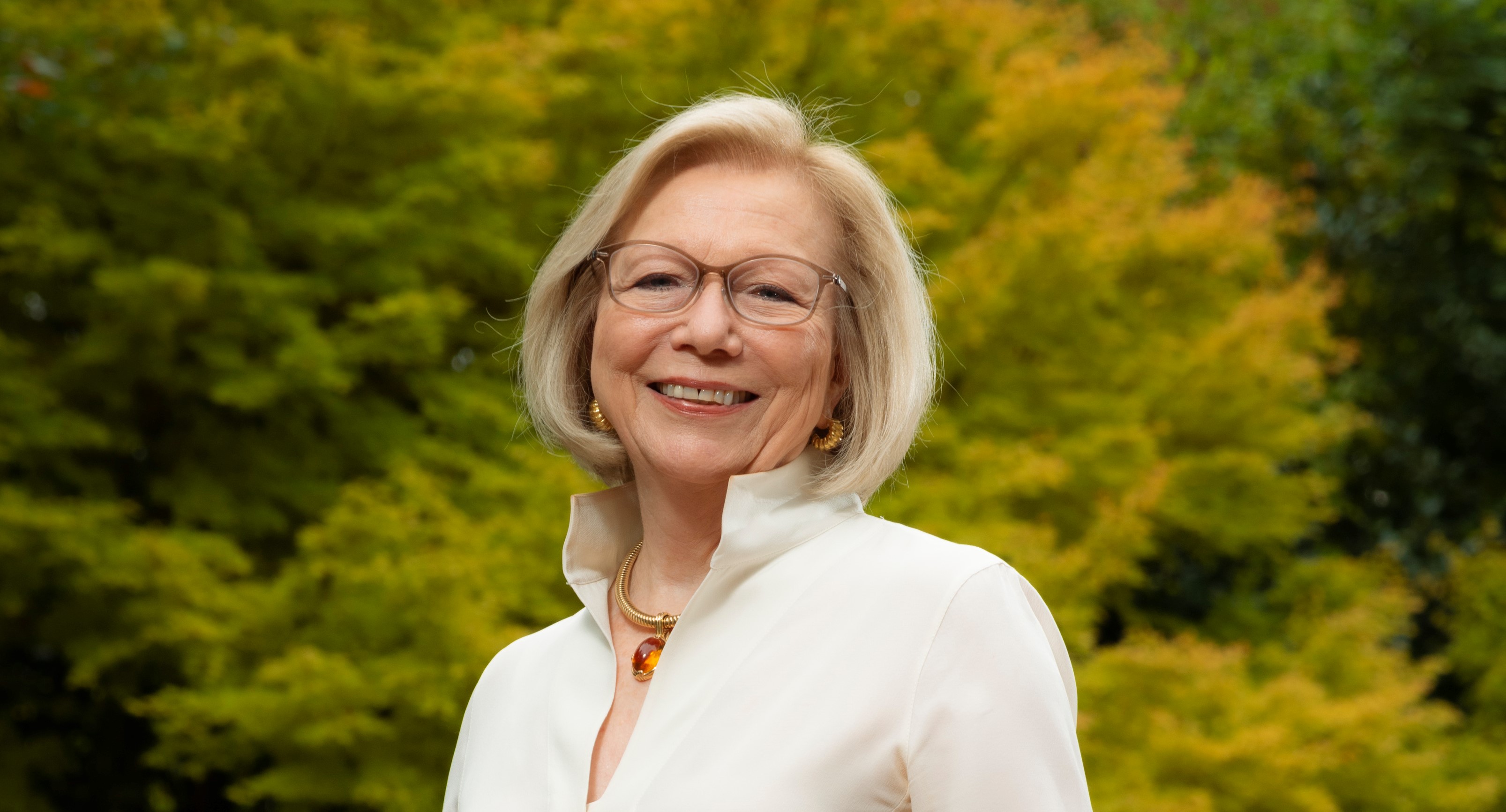 'Something larger than myself': Longtime servant-leader committed to strength of health system
Lib Fleming has always valued opportunities to make Spartanburg a better place.
She was a longtime community volunteer before winning a seat on Spartanburg City Council in 1994. She served for 10 years then took on a role with the state's Public Service Commission, which she held until 2018.
Along the way, Fleming says she gained a deep appreciation for the importance of infrastructure and essential services – including well-run hospitals. "A healthcare system with excellent, cutting-edge resources is so important to a vibrant community," she said.
Fleming considered it an honor to join the Spartanburg Regional Foundation Board of Trustees in 2019.
In addition to recognizing health care as a vital resource, she also has longstanding ties to Spartanburg Regional Healthcare System. Both her late husband, Harold, and her son, Nick, practiced as physicians at Spartanburg Regional.
Dr. Harold Fleming was an advocate for helping patients through philanthropy. He helped create a fund to support expenses not covered by insurance. Following his death, the fund was named the Harold E. Fleming, MD, Patient Independence Fund to honor his legacy of caring for others.
The Fleming Fund is one of the Foundation's most active, with hospital employees donating more than $40,000 annually and hundreds of patients receiving support. Community members also contribute, many in memory of Dr. Fleming.
"We are grateful to have the Fleming Fund to help patients in need, and we are blessed to have Lib Fleming's leadership as a Foundation trustee," said Kristy Caradori, executive director of the Spartanburg Regional Foundation. "She has been a tremendous addition to the Foundation's board."
Always committed to strengthening her community, Fleming is pleased to make a difference by serving with the Spartanburg Regional Foundation. "I enjoy working with a diverse group of people to move things forward, and it's exciting to be part of something larger than myself," she said. "We are blessed to have excellent health care and a community that's willing to invest in it. Fostering future investments makes the role of the Foundation so important."
Learn more about the Spartanburg Regional Foundation at RegionalFoundation.com.