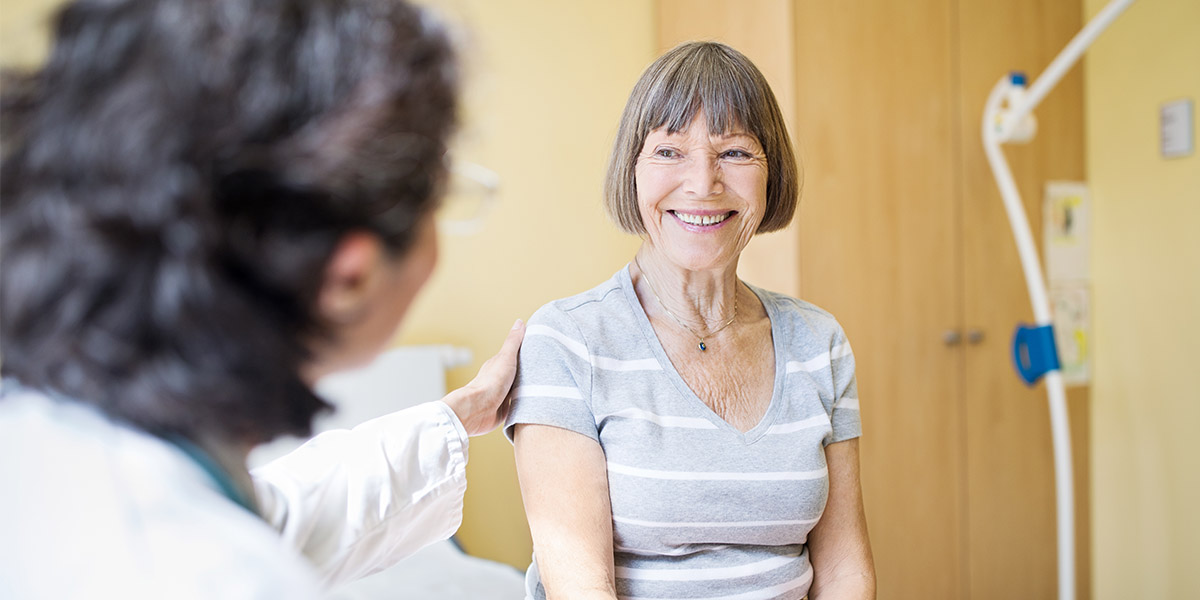 Should I get a flu shot?
Should I get my flu shot? Is it safe?
Each year during flu season, patients have multiple questions about the flu and how to protect themselves. My team in infection prevention recommends the flu shot as the most effective way to stay healthy. The flu shot also sparks controversy and questions of its safety. I want to help clear that up:
Are flu shots safe? 
Yes. Flu vaccines are used worldwide to decrease the risk of getting sick with flu. A very small number of people may have allergic reactions to some of the components of the vaccine, but those are usually mild. People with diagnosed allergies and sensitivities should talk with their personal health provider before the first time they get a flu vaccine. Flu vaccines contain tiny amounts of preservatives; which research has shown overwhelmingly to be safe.
Can I get sick from my flu shots?
It is impossible to get the flu from a flu shot or spray. Sometimes people get mild symptoms, such as tenderness, redness or slight swelling in the area where the shot was given. They can also experience a mild fever, headache or feel tired. This is not influenza, it is the body's natural immune response and can follow any vaccination.
Will I recover more quickly from the flu if I get the flu vaccine? 
That is very likely, however, the flu vaccine is not 100 percent effective. There are many strains of flu, and they can all change slightly from year to year, plus new strains can also develop without warning. However, all flu strains are related and getting vaccinated gives you some protection even from a new strain.
Do healthy people need to get vaccinated? 
Yes. Even healthy people can get very sick from flu. Plus, healthy people can spread flu to those who are not so healthy without even realizing it. It's possible to be contagious a full day before you have symptoms.
Good health habits can help – like washing your hands, staying hydrated, eating a healthy diet, getting enough rest and staying away from those who are sick. Alcohol hand sanitizers are a great tool to have with you, especially after shaking hands, shopping or fueling your car. Make it a habit to keep your hands away from your eyes, nose and mouth at all times. Keep your home clean and wipe down frequently touched things, such as doorknobs and countertops.  
Can I still go to work if I have the flu?
You should not work if you have symptoms, and you should not return to work until you have been without fever for at least 24 hours. Staying home helps you feel better and not spread the flu to others. You can still be contagious up to seven days after your symptoms began.
Why is the flu worse for elderly and small children? 
People who are elderly or very young are more likely to get sick and be hospitalized from flu, because their body's defenses are not a strong or well-developed.
Why are some people hospitalized with the flu?
People with existing medical conditions that affect their lungs or other body systems may develop complications from the flu, which means they must be hospitalized to receive stronger medication and around-the-clock care.   
Where do I go if I get the flu?
Begin with your personal healthcare provider. Over-the-counter medications may work well for you, and those can be tried first, or your provider may decide you treat you with an anti-virus medicine if your symptoms are severe or you have a condition that may make it more likely you will have complications. 
Where can I get vaccinated?
To get vaccinated against the flu, contact your primary care physician. If you do not have a primary care physician, call 864-591-7999 to schedule an appointment with a Medical Group of the Carolinas physician near you.
Where do I go if I'm sick?
When coughing and sneezing takes its toll, your family can visit one of our five Immediate Care Center locations. Simply walk in to be seen weekdays from 7 a.m. - 9 p.m. and weekends from 8 a.m. - 5 p.m.
Immediate Care Center – Eastside
864-560-9260
1200 East Main St., Suite 12, Spartanburg SC 29307
Immediate Care Center – Gaffney
864-489-3300
840 W Floyd Baker Blvd, Gaffney, SC 29341
Immediate Care Center — Pelham
864-530-3500
3611 Pelham Rd, Greenville SC 29615
Immediate Care Center—Reidville Road
864-587-3000
2995 Reidville Rd., Suite 100, Spartanburg, SC, 29301
Immediate Care Center – Westside
864-560-9627
151 Peachwood Center Dr, Spartanburg, SC 29301
Kathy Bryant, MSHM, RN, CIC, is the infection prevention manager for Spartanburg Regional Healthcare System.