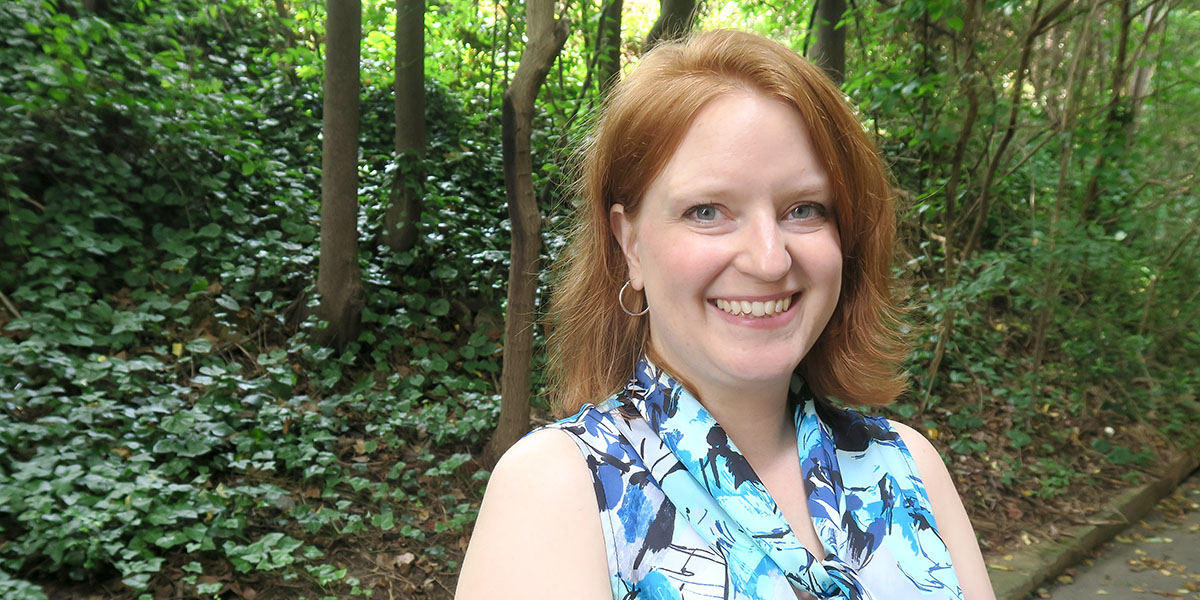 Seven years in retail taught valuable lessons for doctor's medical career
You can learn a lot about taking care of people when you're working in retail. Dr. Page Kiser learned those lessons during shifts at the department store Belk in Gastonia, N.C., while studying to become a doctor.
In the retail setting, employees help anyone who asks. They learn how to connect people with what they need, and about the importance of hard work and respect for all.
"I think I learned more at that job than I did at undergrad," Dr. Kiser said. "It taught me a lot of patience. It taught me respect for people. It taught me basic skills about how to talk to people."
Dr. Kiser, a Bessemer City, N.C. native and pediatrician's daughter, is now accepting patients at Cherokee Medical Center – Immediate Care Center in Gaffney.
Trust, empathy, respect
As she offers primary care to patients in Cherokee County, Dr. Kiser looks forward to building relationships based on trust and mutual respect. She thinks about her father's career as a pediatrician, about her own time in retail and about her experiences as a patient.
"If you don't have trust with your doctor, if you don't feel they have a genuine interest in your care, then you won't trust their judgement," Dr. Kiser said.
At its core, providing quality care requires professionalism and empathy, Dr. Kiser said.
"It's extremely important to relate to your patients and to actually sit down with them and talk to them," Dr. Kiser said. "You have to engage with them, listen to them and ask questions. You have to spend more time talking to your patient than you do looking at a computer screen." 
She also relishes being part of a community.
"I knew that I wanted to provide primary care," Dr. Kiser said. "I didn't want to specialize in anything. I love that small-town feel and knowing that I could be an integral part of my patients' lives."
"I hope they feel I genuinely have their best interests at heart." 
Becoming Dr. Kiser
She grew up in the medical world, but Dr. Kiser didn't initially intend to become a physician. Her father, Dr. Henry Kiser Jr., was a pediatrician in Bessemer City; her mother, Melba, worked as his office assistant.
Initially, she attended Converse College in Spartanburg and earned two bachelors of arts degrees: one in studio art, the other in Spanish.
She wasn't sure what to do next, but personal tragedy called her back home.
"My father was sick with Parkinson's, so I went back home to help take care of him," Dr. Kiser said. "He lived for about another three years."
That time spent taking care of her father helped her realize her calling. She took pre-medical classes at the University of North Carolina at Charlotte.
She returned to Spartanburg in 2014, where she began her doctoral studies at the Edward Via College of Osteopathic Medicine. There, she earned a distinguished scholar award in geriatrics. She also serves as a VCOM Ambassador, and she remains a member of the VCOM Geriatrics Club and the Student Osteopathic Medical Association.
In 2018, she joined the family medicine residency program at Spartanburg Medical Center.
She belongs to several national organizations – the American College of Osteopathic Family Physicians, the American Osteopathic Association, the SC Medical Association and the American Medical Association.