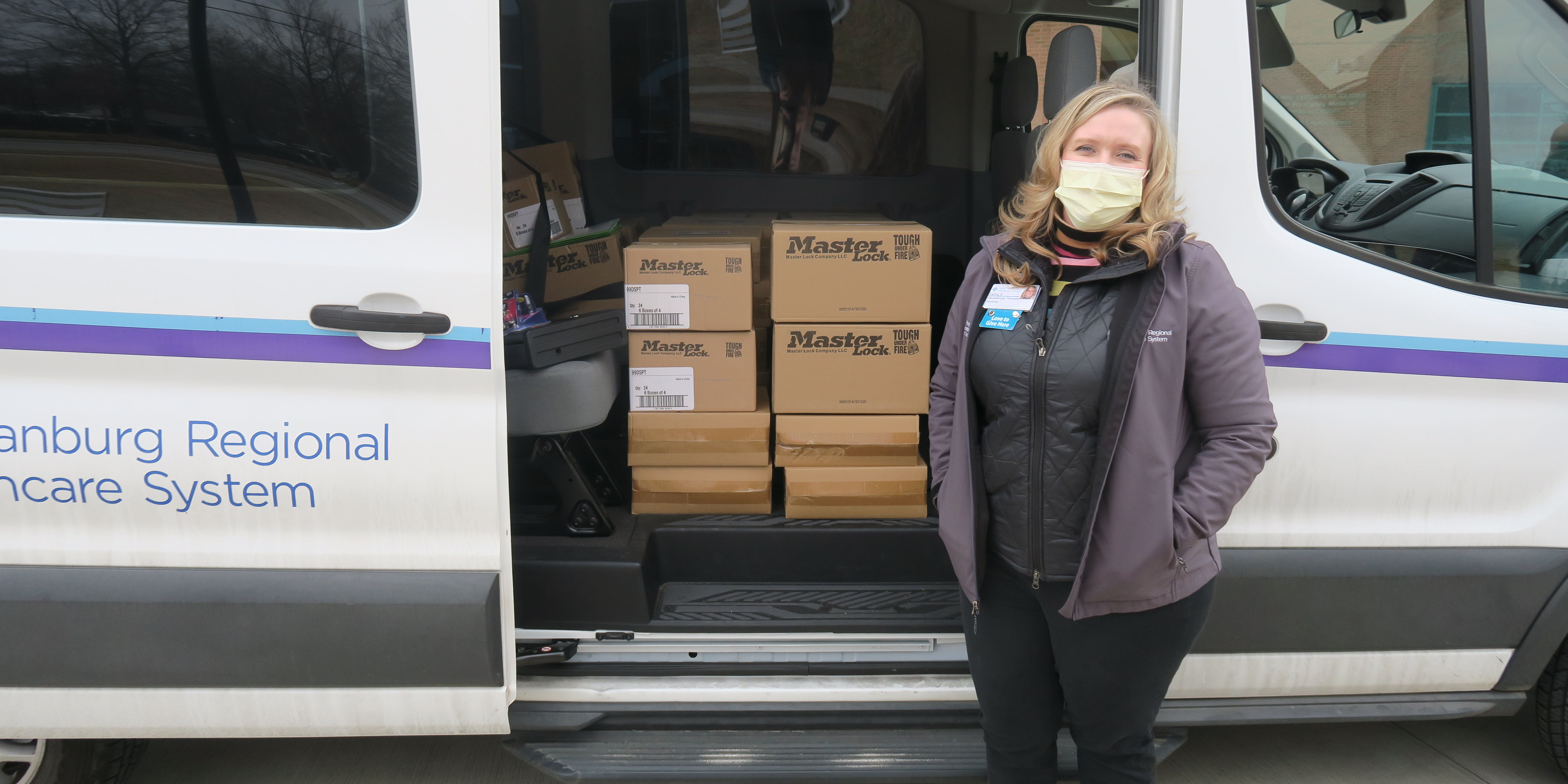 Penny Shaw
Safe Kids of the Piedmont Reminds Parents: Firearms in the Home Are Safe When Kept Locked, Unloaded and Out of Sight
Spartanburg, SC – Safe Kids of the Piedmont is providing gunlocks to Spartanburg County pediatric offices to ensure that families who own firearms have them stored safely to prevent them from injuring or killing a child. 
The gunlocks are available for families and current patients of Spartanburg County pediatric offices. Families can request a lock during an office visit.  
"Safe Kids of the Piedmont respects the decisions of parents and caregivers who choose to keep a firearm in the home," said Penny Shaw, Safe Kids program coordinator. "We want to help them with simple tips and a gun lock so that they are stored safely. Children by nature are always looking for something new to play with, and a firearm can be tempting."   
Safe Kids and its safety partners are encouraging parents and caregivers to take the following precautions: 
 
Keep guns out of reach and out of sight of children by storing them securely. Leaving guns unsecured – such as on a nightstand, table or other places where a child can gain access – can lead to injuries and fatalities. 
 

Store guns unloaded and secured with effective, child-resistant gun locks in a locked container out of the reach and sight of children. 
 

When a gun is not being stored, keep it in your immediate possession and under your control at all times. Otherwise, store the gun unloaded, locked and separate from ammunition. 
 
Talk to the grandparents and parents of your children's friends about guns in the home and how to safely store and secure them. 
 

If you decide that you no longer need a gun in your home, dispose of it in a safe way. Consult with local law enforcement on the best way to do so. 
If you are in a need of a gun lock or handgun lockbox, please ask your local pediatrician for details. Safe Kids of the Piedmont recently received a grant from the Spartanburg Regional Foundation that will provide gun locks and handgun lockboxes to every pediatrician office in the Spartanburg Regional Healthcare System network.  
For more information on firearm safety, visit www.safekids.org.