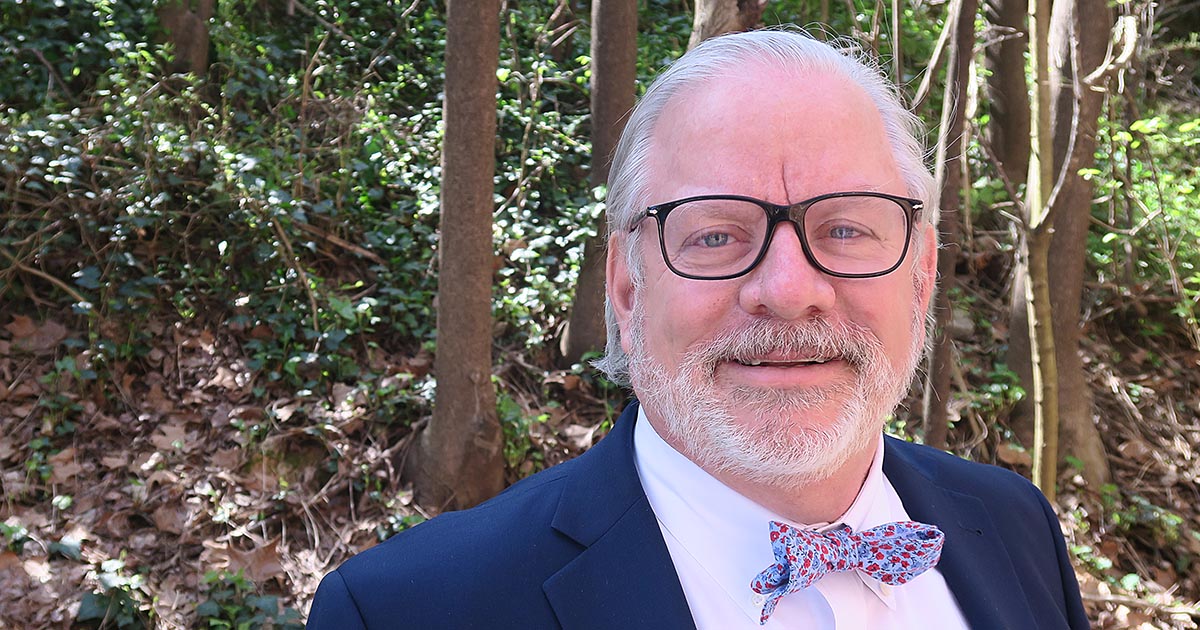 Rutherfordton's newest doctor touts importance of making connections
Life is all about connections – even in health care.
Family. Friends. Community. Mental health. Physical wellbeing. Everything is tied together.
In life and in medicine, acknowledging these bonds can lead to a healthier life, according to Dr. Todd Detar.
"It's pretty amazing to me when you start thinking about how integrated we all are," Dr. Detar said.
Dr. Detar is the newest primary care doctor at Medical Group of the Carolinas – Family Medicine – Rutherfordton.
Forming connections
For Dr. Detar, being a primary care doctor is more than testing patients, diagnosing ailments and writing prescriptions. It's about connecting the people he treats with the services they need.
"Part of a primary care physician's job is to act as a navigator," Dr. Detar said.
That includes the behavioral health realm. The pandemic, in particular, has created a need for doctors to be aware of the mental health of their patients.
"Isolation has caused more mental health issues," Dr. Detar said. "Older people are experiencing an increase in depression and signs of deterioration of mental health. As a doctor, you have to be able to identify it."
Family connections
Identifying connections has been a theme of Dr. Detar's life. For him, it starts with family. A Pennsylvania native, Dr. Detar can trace his family back to the 1600s; his family came to America in 1747.
His grandfather was a national wrestling champion in 1917 who helped start the wrestling program at Penn State University. He became a doctor and married the heiress of a large ice cream company.
His father also made a name for himself; he was the No. 1 football recruit in 1947 before an injury sidelined him.  
One of five children, Dr. Detar also played football in college. But medicine was his calling.
"Anatomy and functional medicine were really interesting to me," Dr. Detar said.
He wanted to be like his grandfather, so Dr. Detar started a practice in Pottsville, Penn. Dr. Detar also has worked in Charleston, as a professor at the Medical University of South Carolina, and in Indiana, where he trained to be a medical residency director.
A hometown connection
He moved to North Carolina thanks to another connection – Sam Lupas, a founding member of Landmark Realty Group, a board member for the Dogwood Health Trust and a native of none other than Pottsville, Penn.
"His father hired me for my first job," Dr. Detar said.
In all the places he has worked, Dr. Detar loves working in rural areas the most. That's what drew him to Rutherfordton.
A lifetime of connections brought Dr. Detar to where he is today. He expects to forge a new set of bonds in Rutherfordton.
"It's the relationships that are the most important part of primary care," Dr. Detar said. "It may take a while to build those relationships to get people to feel comfortable talking, but it can be healing."
Whether it's healing their ailments or connecting them with the services they need, Dr. Detar is ready to serve.
"I'm here for them," Dr. Detar said. "I'm looking forward to taking care of people."
Dr. Detar is accepting patients. Schedule your appointment now. Learn more online or call 828-286-2302.