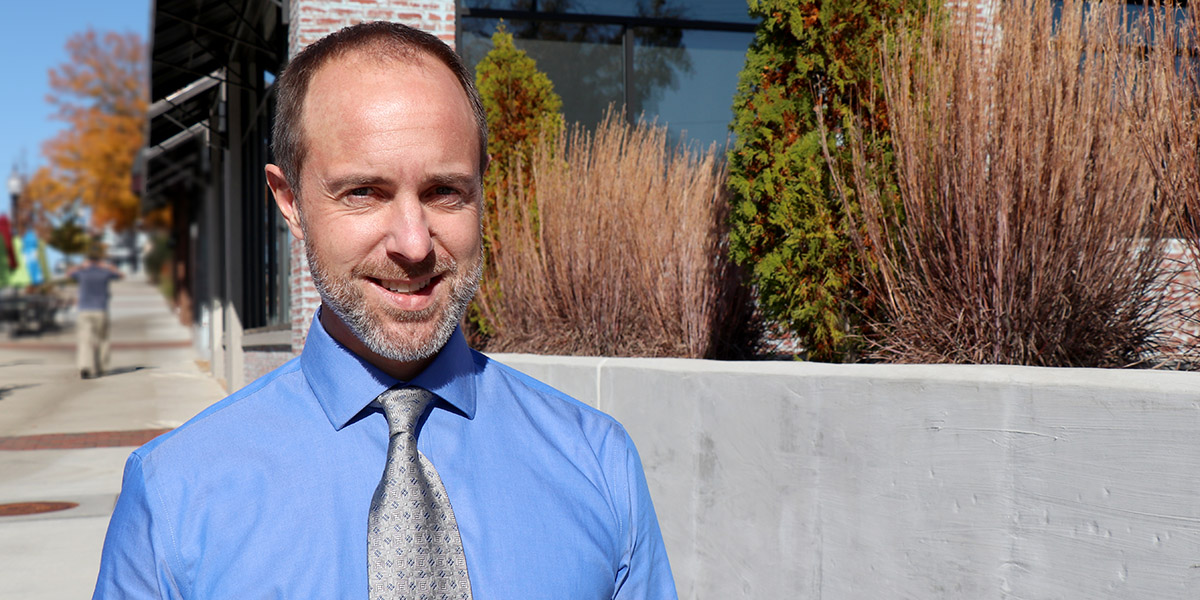 Dr. Chad Leep
"Right where I belong"
Chad Leep thought he was set. He graduated from college with a degree in business administration and a minor in finance.
"I got out of school, and I got what I thought was my dream job," Leep said.
As part of his job, Leep set up investment properties for sale. The job took him to Hawaii, which was nice, but most of his time was spent in the office.
"Sometimes, I'd go a whole day and not speak to anybody," Leep said.
That's when he talked with his dad, a doctor in Michigan. Leep began to learn about his father's work – seeing people and helping them. Making a difference.
That's when the businessman decided to become a doctor. And now Dr. Chad Leep sees patients at Immediate Care Center – Pelham.
Check in online and view wait times for our Immediate Care Centers.
School and family
Dr. Leep went back to school, earning his medical degree from St. Matthews University in Grand Cayman. He performed his residency in the Upstate and worked locally for a while before coming to Immediate Care Center – Pelham.
When not at work, Dr. Leep loves spending time outdoors with his family. He likes hiking, mountain biking, cycling, golfing, boating and fishing. He's also a certified scuba diver.
A love of urgent care
Of the many directions a physician can take, Dr. Leep chose to work in urgent care.
"It's anything and everything," Dr. Leep said. "You don't know what's coming through the door."  
He particularly likes helping patients with difficult issues.
"If something complex walks through the door, you've got to be ready to go," Dr. Leep said.
He prides himself on providing efficient service but stresses the importance of the human touch.
"Efficiency is key, but it's meaningless if you aren't caring and thorough," Dr. Leep said.
Now that those days working in business are behind him, Dr. Leep is much happier as a doctor.
"Seeing patients is right where I belong," Dr. Leep said.
Dr. Leep sees patients at Immediate Care Center – Pelham. Walk in for immediate care! You can also check in online for your convenience.