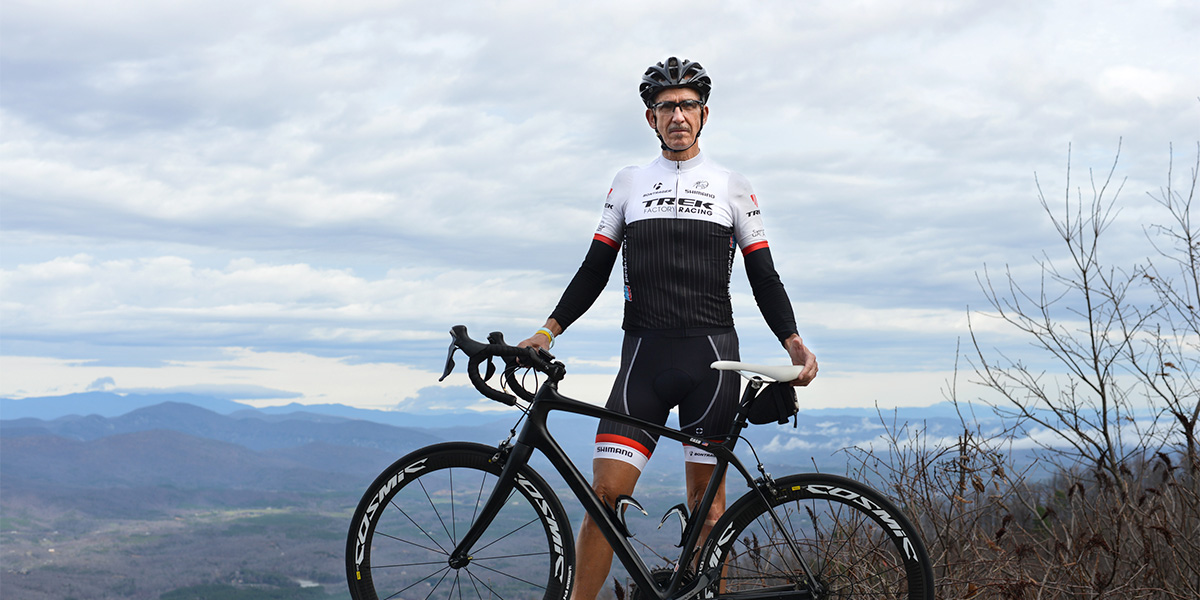 Riding to conquer cancer
John Cash likes to stay on the move.
An endurance athlete since high school, he ran marathons and is now an avid cyclist. In his career, he worked his way up in business until he wanted a change. In 1999, he and his wife, Diane, decided to buy Nature's Storehouse, a health food shop in Tryon. And in his personal life, Cash has jumped on opportunities to make a difference for others.
During a 2006 cycling expedition in Italy, Cash had the chance to ride with Lance Armstrong, famed cyclist and founder of the Livestrong Foundation.
"What struck me was he had such a passion for finding a cure for cancer," Cash said. "I came back home with an empty feeling. I thought, 'Why don't I get involved with something to make a difference?'"
Pairing his love for cycling with a desire to help – and building on the relationships he's developed as a small business owner – Cash established the Climb to Conquer Cancer. It's held annually, the third weekend of April, and involves 10 bicycle trips up and down the Saluda Grade. 
The event raises about $5,000 each year.
Proceeds support the Gibbs Cancer Center & Research Institute Survivorship Fund with Spartanburg Regional Foundation. This fund addresses the psychosocial needs of recovering cancer patients – an often overlooked aspect of overall wellness, as program director Stacy Kindall explained.
Many patients worry not just about cancer, but also about work and finances, or the toll of their illness on loved ones. 
"They put aside self-care. This is very important because stress impacts cancer recurrence," Kindall said.
The fund helps patients address their emotional wellbeing, and helps pay for  programs that allow patients to take part in cooking classes and fitness programs that support healthy living.
"These dollars go a long, long way and affect the lives of our patients," Kindall said. 
Cash's dedication is motivated in part by the death of his son, Justin, in 2010.
"After my son died, my philosophy on life and my priorities changed a lot," Cash said.
Armstrong's cycling career and association with the Livestrong Foundation ended in scandal, but the cyclist still writes to and visits with cancer patients, usually with little or no fanfare.
Cash follows that example: He frequently visits to Gibbs Cancer Center & Research Institute to spend time with patients, striking up conversation or offering simple words of encouragement.
"He comes to be of service to someone in some capacity," Kindall said. "And that's what he accomplishes."
For Cash, it's just a matter of doing the right thing.
"When God said, 'Love your neighbor as yourself,' he knew what he was doing," Cash said.
Learn more about the Cancer Survivorship Program that John Cash supports.