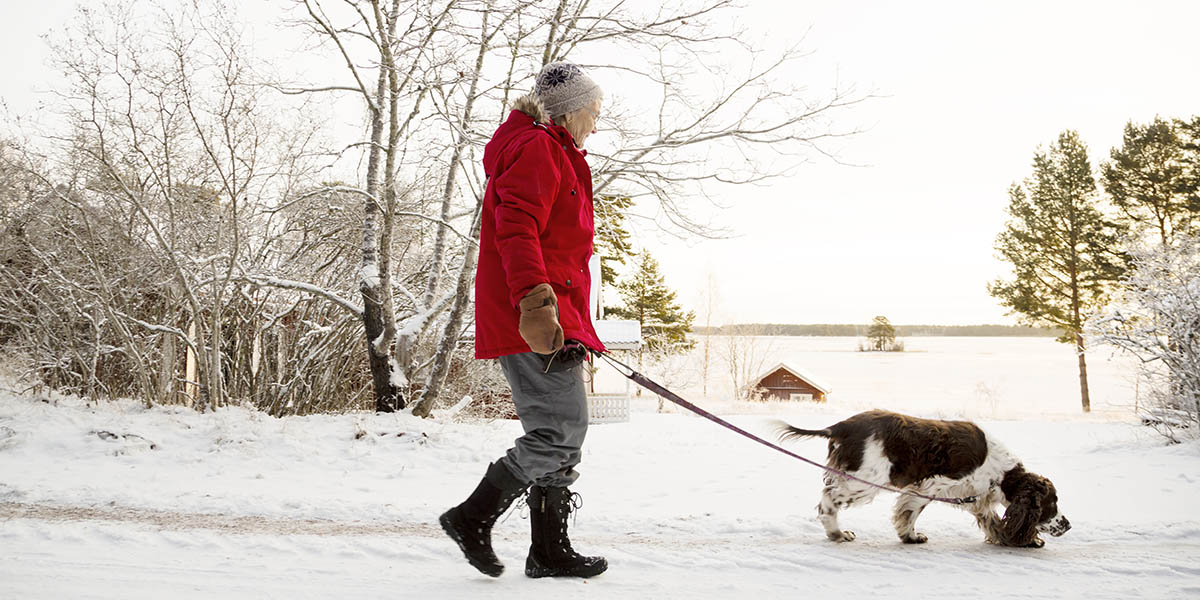 Reducing falls
Temperatures are dropping across the Upstate, which may eventually bring snow and ice that can lead to falls.
And the No. 1 accident that sends patients to Spartanburg Regional's Level I Trauma Center is falls involving the elderly.
These falls happen year-round, often causing head and hip injuries that can be difficult for the elderly to spring back from, said T.J. Mack, MSN, RN, CEN, TCRN, the trauma injury prevention and outreach coordinator for Spartanburg Regional's Level I Trauma Center.
If the Upstate gets snow and ice this winter, Mack recommends slowing down and using caution while walking. It's also important to make lifestyle adjustments to reduce the likelihood of falls.
Falls often increase as we age because our muscles get weaker and we often have difficulty maintaining balance, Mack said.
"Aerobics, strength training, stretching and balancing exercises help us as we age," Mack said.
Even if exercise wasn't a routine part of an older adult's life, it's never too late to start as long as they consult with a physician about what's appropriate.
Mack teaches a class for the elderly to focus on maintaining strength and balance. SAIL (Stay Active and Independent for Life) classes happen twice a week at the Cleveland Park Event Center in Spartanburg. Each participant receives a workbook with exercises, allowing them to complete it at home, even in a chair.
Exercise paired with the following tips can help seniors stay active, safe and healthy:
Embrace change
Mack said it's important for older adults to recognize that their bodies are changing and they can't always do things the same way and at the same speed.
"Our bodies are changing physically, and we need to change and slow down," he said.
He suggests not standing up too fast because of the risk of suddenly changing blood pressure. Pay closer attention to where you're stepping, especially in familiar areas when you might feel overly confident. Also, don't hesitate to ask for help.
Reduce clutter
Our tendency to accumulate stuff increases the longer we live and the longer that we live in one place. Mack said it's important to keep homes clean and organized to reduce falls. Walking paths inside homes and to vehicles should be clear.
Keep regularly used items nearby
Medication, phones and remotes should be kept within easy reach. Don't keep anything regularly needed on top shelves.
Dress properly
Make sure not to wear clothing that's too long or baggy. Such apparel can get tangled and increase the likelihood of a fall. Mack also said it's important to wear shoes that are supportive with a back for the heel and ankle.
Use support devices
Make sure to use railings when walking up and down stairs. If a healthcare provider has prescribed a walker or cane to help with balance, use it.
Helping loved ones
Today's technology can help seniors stay healthy, and it's easier to seek help when needed, Mack said. If an elderly relative has a smartwatch, make sure they know how to monitor heart rates during exercise so they can stay within a range recommended by a physician. Also, make sure they keep communication devices, including cordless phones and cell phones, nearby in the event of a fall at home.
Help older relatives identify exercises they enjoy to keep them physically active.
"Everyone's family dynamic and personality is different," Mack said. "Know your family and stay engaged with them and try to make it fun and feel like their idea."
Visit spartanburgregional.com/events to register for SAIL classes. The classes are held on Tuesday and Thursdays at Cleveland Park from 9 to 10 a.m.