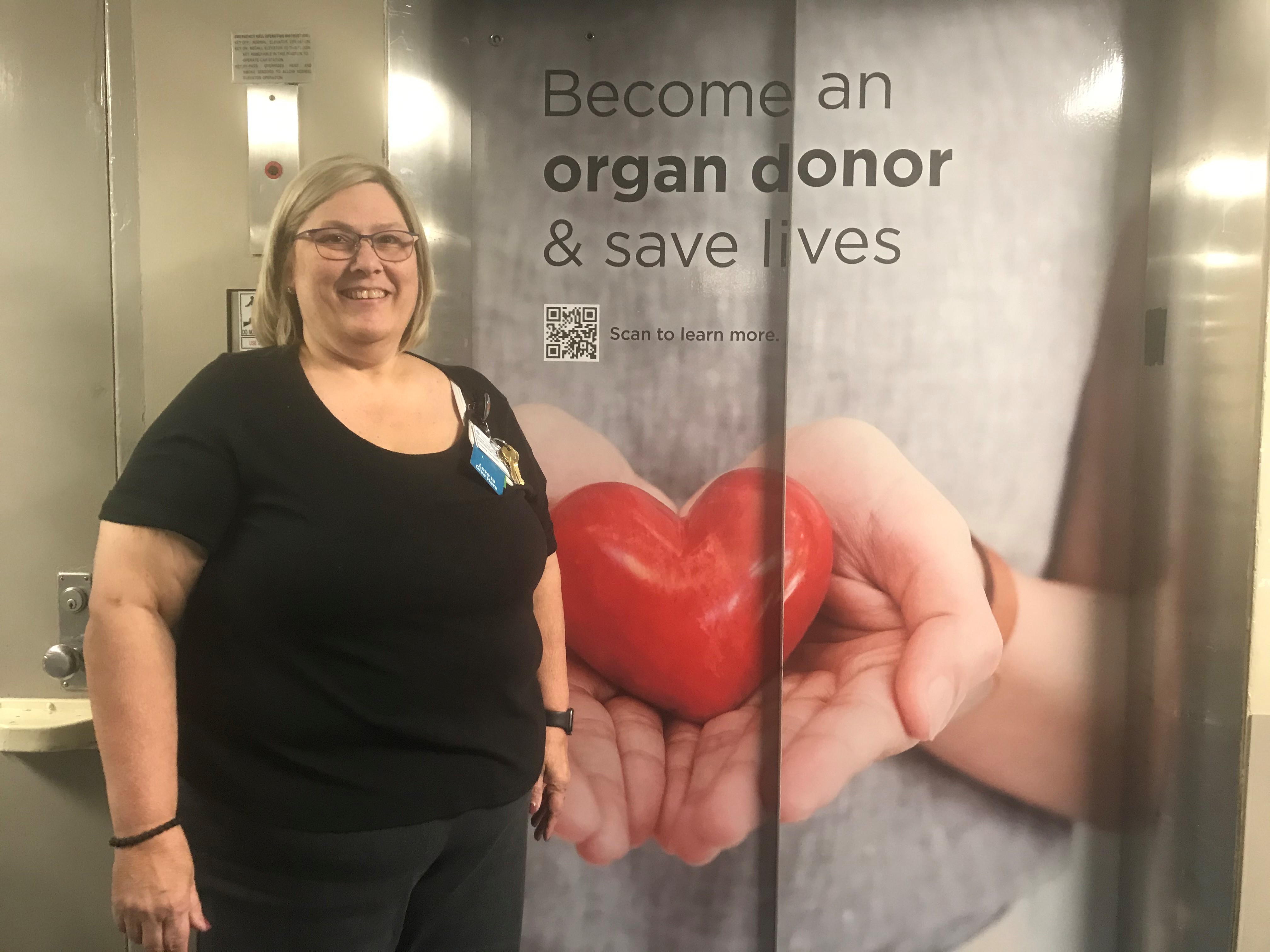 Raising awareness: April is National Donate Life Month
Shonna Bible is well versed in the numbers: how many Americans are awaiting a life-saving organ transplant, how many South Carolinians have registered as donors and other key data.
But it's the personal stories of local families that drive her passion as Spartanburg Medical Center's liaison for organ, tissue and eye donation.
For many families who have suffered a tragedy, it provides comfort to know that the organs donated by their loved ones are helping others to live, Bible said.
"These families are going through an awful time in their life, and to honor their loved one by giving life to another – in my mind, they are such heroes," she said.
April is National Donate Life Month, and it's a time when Bible coordinates awareness events as well as a ceremony honoring donor families and transplant recipients.
The Spartanburg Regional Foundation's Organ, Tissue and Eye Donation Fund supports awareness efforts during April and throughout the year.
Bible said the fund recently provided support for structural and cosmetic renovations to the Wall of Hope display near the front entrance of the Spartanburg Medical Center – Church Street campus. The wall shares photographs and stories of donors and recipients.
The display is a meaningful way to recognize families and promote the importance of registering as a donor. "I have had donor families say that the wall is very impactful as a memorial," Bible said. "And I've seen (hospital visitors) stand at the wall crying as they read the stories."
Bible is drawn to these families and their stories – and she knows they aren't alone. And she knows that the need for organ donation is enormous.
Bible collaborates with outside partners to share up-to-date statistics and other information. 
We Are Sharing Hope SC, the federally designated organ procurement organization for South Carolina, and Donate Life South Carolina, which handles the state's donor registry, report the following:
Currently, more than 104,000 adults and children in the United States are on the national transplant waiting list.
About 1,500 South Carolinians are in need of a transplant.
More than 2.5 million South Carolinians are registered as organ donors. Residents may register at their local Department of Motor Vehicles offices or online at https://www.donatelifesc.org/registration/.
Donate Life South Carolina explains that only about 1% of registrants will meet the requirement for organ donation. According to its website,

"In most cases resulting in organ donation, the patient has suffered a traumatic brain injury and brain death. After all life-saving efforts have been exhausted and it is determined that the patient's death is imminent, the patient must remain on ventilator support. The reason for this is that the heart and lungs must continue to function after the patient dies so that the transplantable organs continue to function."

The transplantable organs are heart, liver, lungs, kidney, pancreas and small intestines. Tissues such as skin, bone and heart valves can enhance patients' quality of life and, in some cases, save lives. Cornea donation helps to provide the gift of eyesight.
Promoting organ, tissue and eye donation is only part of Bible's job with Spartanburg Regional Healthcare System. Her primary role is as a quality manager for Union Medical Center and Cherokee Medical Center.
Still, she's always eager to answer questions and raise awareness – and to honor those who have given the gift of life. "We should always look for ways to tell their stories and to provide testimony about their lives and the impact they have made," she said.
To make a contribution to the Foundation's Organ, Tissue and Eye Donation Fund, please visit https://www.regionalfoundation.com/ways-give/community-health.