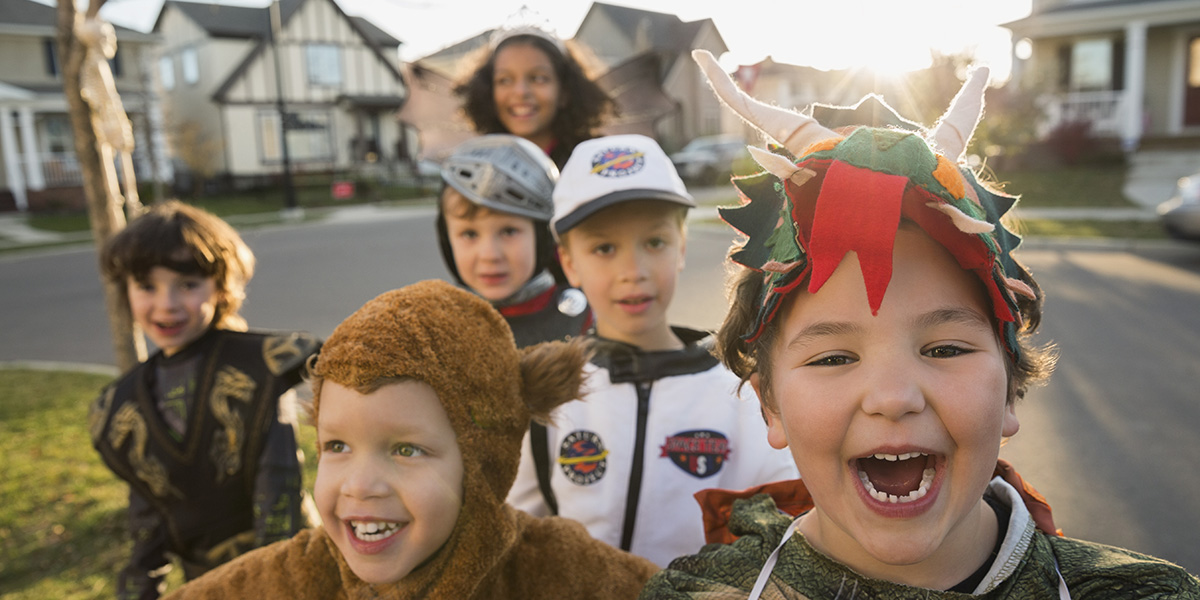 Playing safe on the most dangerous night of the year
Halloween is supposed to be one of the most fun nights of the year for kids. They parade through neighborhoods in costumes often imitating their favorite characters while collecting mounds of candy.
But the holiday often has real-life horrors that don't involve vampires or other scary creatures found on a movie screen.
Children are more than twice as likely to be hit by a car and killed on Halloween than on any other day of the year, according to Safe Kids Worldwide.
This has led to Halloween being considered the most dangerous night of the year.
Penny Shaw, program coordinator for Safe Kids of the Piedmont, recommends that families follow pedestrian safety guidelines and motorists should be extra vigilant.  
"Safe Kids also encourages families to trick-or-treat in areas they know," Shaw said. "While it's tempting to trek to a neighborhood known for giving out 'the good candy,' there are risks associated with not being familiar with a neighborhood's layout, especially while out during popular trick-or-treating hours between 5:30 and 9:30 p.m."
Do's for trick-or-treaters
Children under 12 should be accompanied by an adult.
Cross at street corners and traffic signals.
Look left, right and left again before crossing the street, and continue to look while crossing.
Put electronic devices down while walking and keep heads up while crossing streets. Walk and don't run when crossing a street.
Always walk on sidewalks or paths. If there aren't sidewalks, walk facing traffic as far to the left as possible.
Families should carry a flashlight to make sure they're visible to motorists. Flashlights and glowsticks can also be placed inside plastic pumpkins often used to collect the night's candy. Smart phone flashlights also work. Children should wear reflective tape or stickers on costumes.
Choose face paint and makeup instead of masks, which can obstruct vision. If a mask is worn, don't wear it while walking from house to house.
Make sure costumes are the right size to prevent trips and falls. Wear comfortable shoes suited for walking.
Do's for motorists and those giving out candy
Slow down and pay close attention in residential areas. Children are excited and they might move in unpredictable ways.
Enter and exit driveways and alleys slowly and carefully.
Eliminate distractions inside of your vehicle so you can concentrate on the road and surroundings. Set smartphones to "do not disturb" while driving.
Begin using headlights earlier in the day.
Turn outdoor lights on to welcome trick-or-treaters.
Consider placing small toys and other non-food related trinkets in a teal-colored pumpkin for children diagnosed with food allergies.
Find more tips from Safe Kids to keep your family safe. If you have an emergency on Halloween, call 911.