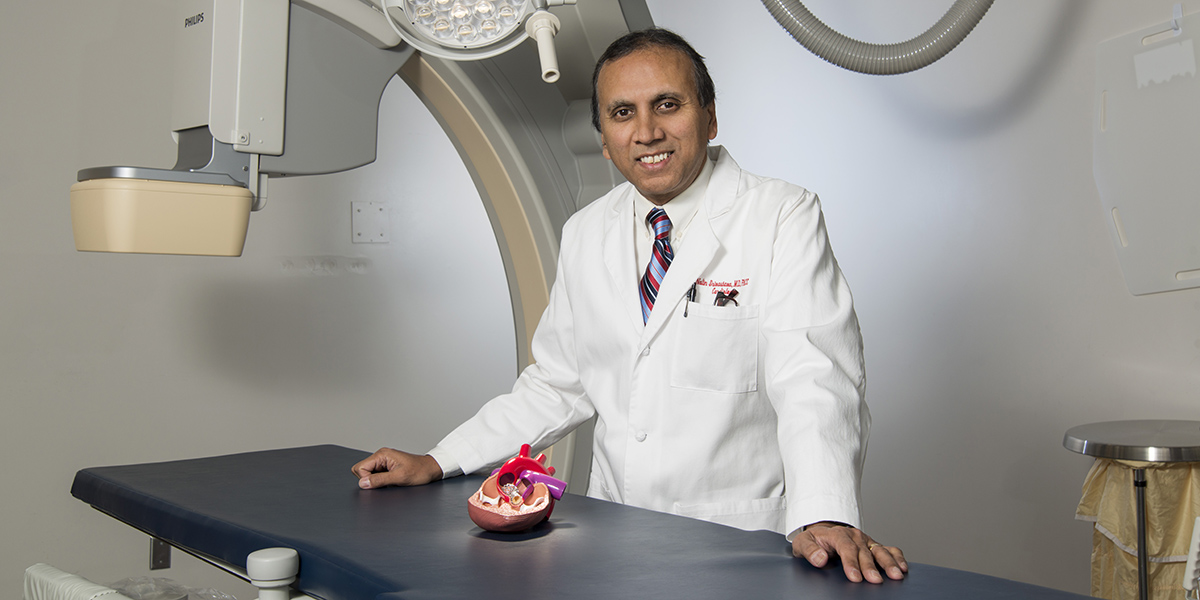 Physician leader champions world-class care
Growing up, Nalin Srivastava wanted to follow in the footsteps of his father, a research scientist. But after his father had a heart attack, his perspective changed. He knew he wanted to work directly with patients.
"It was a formative life experience," he said. "Health is the most important thing, and I wanted to be involved in helping people."
Dr. Srivastava went on to become a cardiologist and a physician leader. In addition to his work with patients, he has served as a Spartanburg Regional Healthcare System board member.
He also shares his time and talents on the board of Apella Health, the non-profit entity that manages Spartanburg Regional Healthcare System. He believes his perspective as a physician is important.
"Every issue we discuss, I ask, 'How is this going to affect patients in need?'" Srivastava said.
At the Spartanburg Regional Heart Center, Dr. Srivastava serves as director of the catheter lab. He has been instrumental in bringing cutting-edge treatments, such as transcatheter aortic valve replacement (TAVR), to our community.
Dr. Srivastava recalled that his father had to travel for treatment.
"I have a motivation to help our system provide as many services as possible," so that families don't have to leave home for care," he said.
He appreciates the part the Spartanburg Regional Foundation plays in supporting care for community members in need, and he's proud to be a donor.
"The Foundation is so important – it's one of the reasons we are able to stay out front and offer a world-class experience here at home," he said.
And for Dr. Srivastava, the mission is personal.
"It's a privilege to do what we do -- helping people," he said. "You're taking care of someone's loved one. It's humbling."
Learn more about the Spartanburg Regional Heart Center and how to donate to heart services through the Spartanburg Regional Foundation.