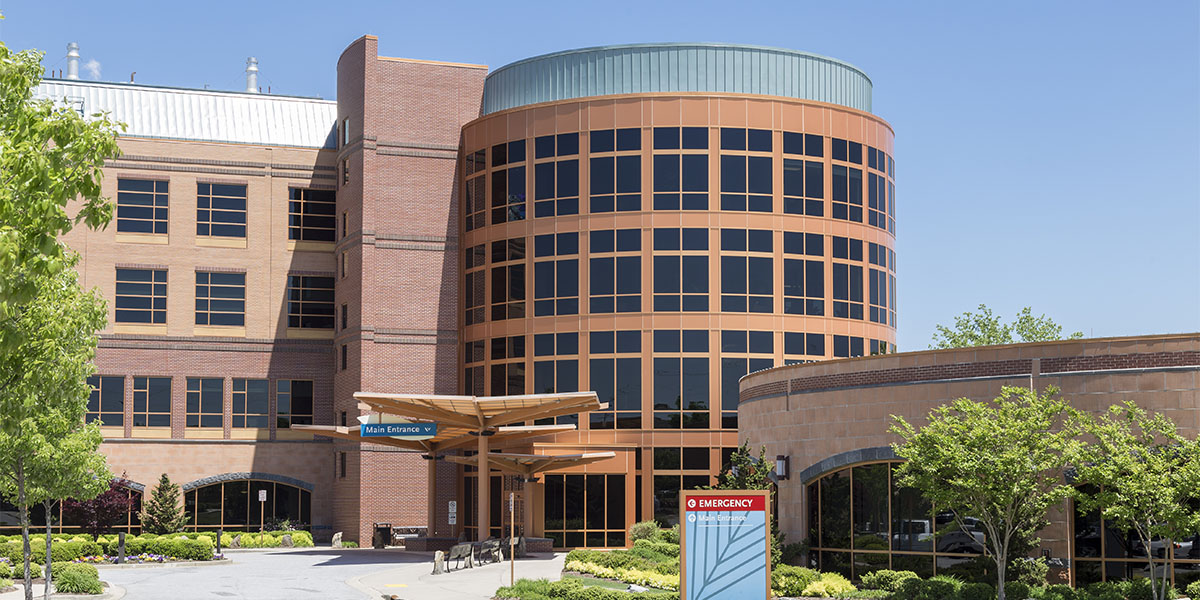 Pelham Medical Center grows as Greer community booms
Greer is growing fast. In 1990, Greer's population was 11,993 and grew to 28,365 by 2015.
As a result of this growth, the community's need for diverse medical services is expanding at a rapid pace. Full-time surgeon Paul Lepage, MD, recently expanded his presence at Pelham Medical Center to a full time partner to Dr. Derek Brenda at Division of Surgery at Pelham.
With the addition of Dr. Lepage, Pelham Medical Center expands its surgical services team, and allows the hospital to offer a broad range of general surgical services in Greer. 
Paging Dr. Lepage
Dr. Lepage is a Gulf War veteran who trained as a surgeon in the Army at Walter Reed Army Medical Center. He started practicing in Spartanburg in 1994 as a full-time faculty member with Spartanburg Regional Healthcare System's surgical residency program. Dr. Lepage participated in the provision of trauma care at Spartanburg Medical Center's Level 1 trauma center.
At Pelham, Dr. Lepage and other members of the surgical team perform general surgery, which includes a full range of abdominal surgeries, as well as procedures involving skin, breast, thyroid, soft-tissue tumors and more.
"Patients choose Pelham for its convenience and friendly atmosphere," Dr. Lepage said. "The campus is second-to-none. The equipment and facilities are new and up-to-date, helping to provide quality care in an efficient manner."
Hospital's Growth
Tony Kouskolekas, president of Pelham Medical Center, said that the hospital has seen significant growth in patient volume during the four years he's been at the helm.
"The emergency department saw, on average, 60 to 65 people a day (four years ago) and now we average 100 a day," he said. "We continue to get people in and out quickly while delivering excellent, quality care."
Inpatient volume has also increased, doubling from four years ago, Kouskolekas said.
The population of Greer has soared, along with its business growth. And it continues to grow.
Greer "should be prepared to accommodate a population of 100,000 by the year 2030," according to a study from Greer's Partnership for Tomorrow.
To prepare for this growth, Pelham added Lepage as a second full-time general surgeon to provide 24-7 coverage to the emergency and inpatient departments. There are also several general surgeons who work at Pelham Medical Center on a part-time basis.
Dr. Lepage will continue to provide wound care consults and hyperbaric oxygen therapy at Spartanburg Medical Center part time.
Further Growth
In addition to the surgical expansion, Pelham Medical Center became a primary stroke care certified facility, and added medical weight loss services and inpatient dialysis in 2016, as it continually adjusts to the needs of the community, Kouskolekas said.
Kouskolekas said he and his staff want their impact to go beyond just medical care.
"We want to be embedded in the fabric of the community by taking care of residents, but also by giving back to the community and helping to improve health," Kouskolekas said. "Greer is a special place and has infinite potential."