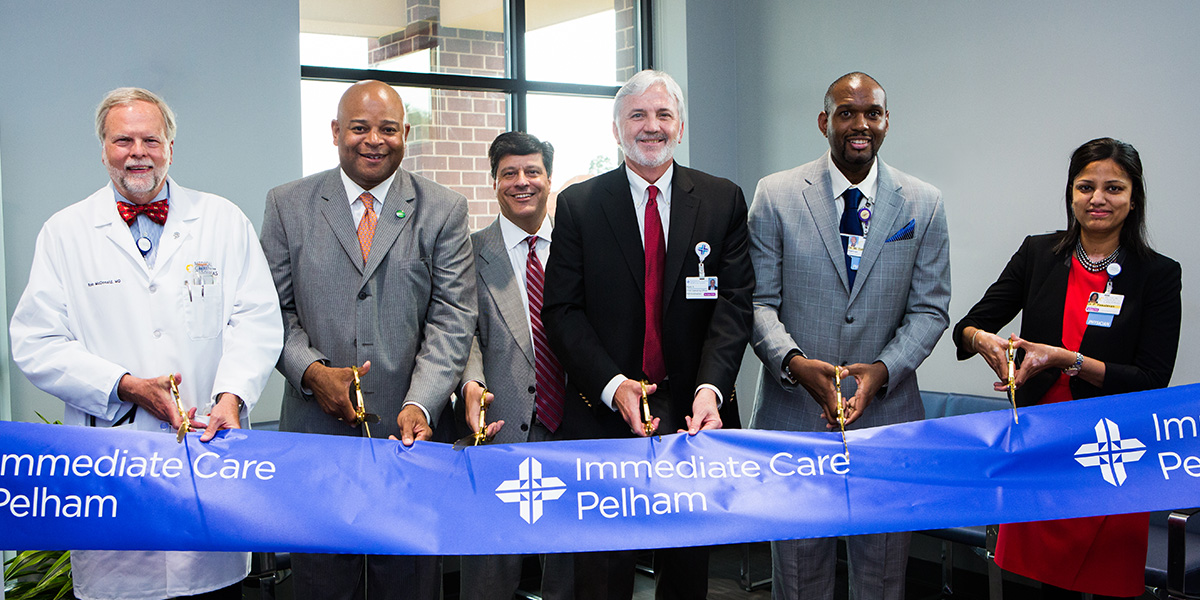 Pelham Medical Center announces opening of new ICC
When an unexpected illness or minor injury strikes, the convenience of a walk-in, urgent care clinic is often the answer you are looking for. Pelham Medical Center (PMC), a division of Spartanburg Regional Healthcare System (SRHS), announces the opening of a new immediate care center on June 13, 2016.
Medical Group of the Carolinas (MGC) — Immediate Care Center — Pelham is located at 3611 Pelham Rd., Greenville, S.C., adjacent to Super BI-LO.
With two immediate care center locations in Spartanburg, the new Pelham location is MGC's first immediate care center in the greater Greenville area. With MGC—Immediate Care Center—Pelham, PMC is further connecting to the Greenville community with the unique services of an immediate care center.
The new MGC—Immediate Care Center—Pelham's hours are Monday through Friday, 7 a.m. to 7 p.m., and Saturday and Sunday, 8 a.m. to 5 p.m.
"When an unexpected, non-emergent health need comes up, our immediate care center models are prepared to care for those needs," said Dean Davis, Vice President and Chief Medical Officer of MGC.
The 8,192-square-foot building will employ 26 employees and has nine exam rooms, two procedure rooms, a lab and imaging services. Wayne Davis, MD, Robert E. McDonald, MD, and Priya Vasudevan, MD, are joining the practice, in addition to three nurse practitioners.
"We are very excited to add another medical facility in the Greenville community," said Tony Kouskolekas, president of Pelham Medical Center. "The Immediate Care Center—Pelham is needed in this growing area of Greenville and represents our commitment of offering close-to-home/close-to-work services to those we serve. This location will offer an excellent blend of quality and service that our customers deserve."
This immediate care center is part of SRHS's growing health network. SRHS also recently broke ground in Greer at the Pelham Medical Center campus for the $65 million Gibbs Cancer Center & Research Institute—Pelham.