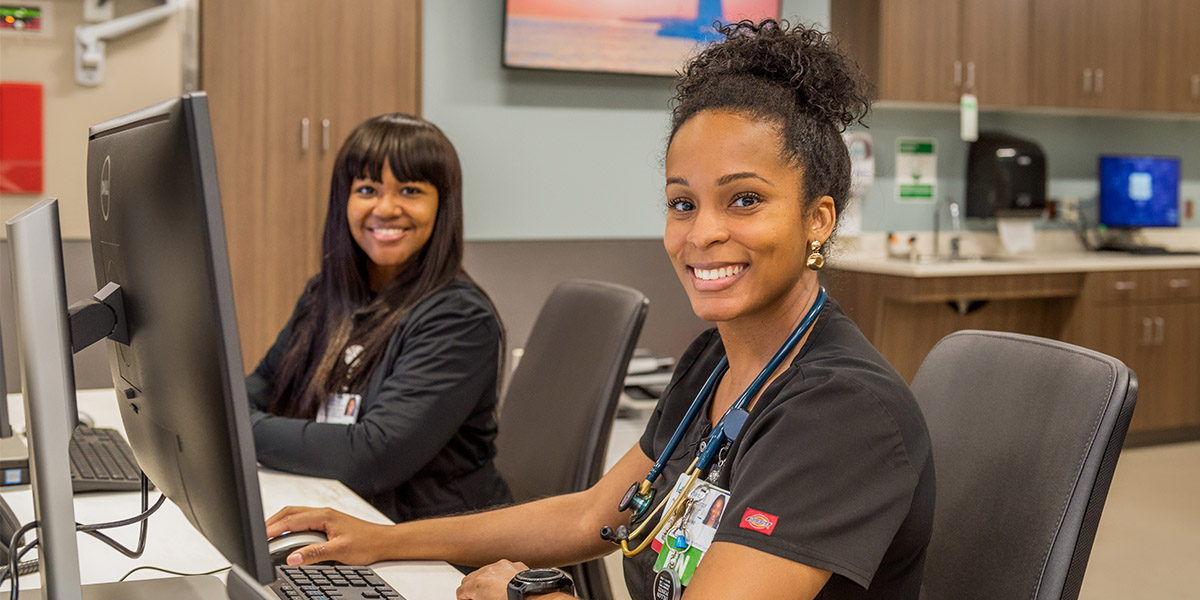 'Our community deserves this expansion'
Since 2004, three floors of empty space have waited above Spartanburg Medical Center's busy emergency center. They were designed and built with the future in mind.
That future is now. Work began in 2016 to bring that empty space to life. Now, doctors and nurses have begun to serve patients in the all-new Critical Care Pavilion, located at Spartanburg Medical Center on East Wood Street.
This area was built completely by Spartanburg Regional's facilities department. This new area provides state-of-the-art technology in the new intensive care and medical/surgical units.
"From the waiting area to the patient rooms, every detail was dedicated to the comfort and care of the patients and their families," said Spartanburg Medical Center President Phil Feisal.
The new Critical Care Pavilion at Spartanburg Medical Center opened to patients on April 9.
Take a virtual tour of the Critical Care Pavilion:
"It's exciting, not only for our staff but also for our community and the patients that we serve," said Renee Dean, MSN, RN, director of the surgical intensive nursing division.
The 110,000-square-foot space houses four areas:
Medical ICU: 24 beds
Surgical ICU: 12 beds
Neuro ICU: 10 beds
Medical-Surgical Unit: 22 beds
"Previously, we had ICU areas scattered throughout our whole hospital," said Stu Reynolds, MD, Medical Intensivist. "Now, we are consolidating these patients into one area. That will allow us to improve teamwork as well as critical care outcomes. We are bringing our teams and patients to one area to work together."
The new intensive care rooms are larger and include lifts in every room to assist nurses with moving patients. Charting stations are positioned outside of every room so nurses can stay close to the patients.
"I have been here for 27 years, and to be a part of this huge expansion is humbling," said neuro ICU nurse leader Jami Burnette, MSN, MHA, RN.
Care for families
A central atrium, which is open to every floor, serves as a gathering place for family and friends. Sunlight streams in through large windows, and comfortable seating includes charging stations for smartphones, tablets and other digital devices.
The atrium is also designed to provide private areas for individuals who need a moment to themselves.
Beyond the atrium, families are given ample space in each patient room as well, so visitors can wait in the room while medical staff work with the patient.
"The rooms are larger to also help accommodate families," Dean said. "This is a truly multidisciplinary approach. Our community deserves it."
The Pavilion is located off Serpentine Drive. There is a dedicated entrance and parking area for all Pavilion patients and visitors.
Community growth
The new facility houses 46 adult critical care beds and 22 medical/surgical beds. This growth also provided nearly 30 new jobs.
"Nothing comes close to this," Dr. Reynolds said. "This expansion is fantastic."