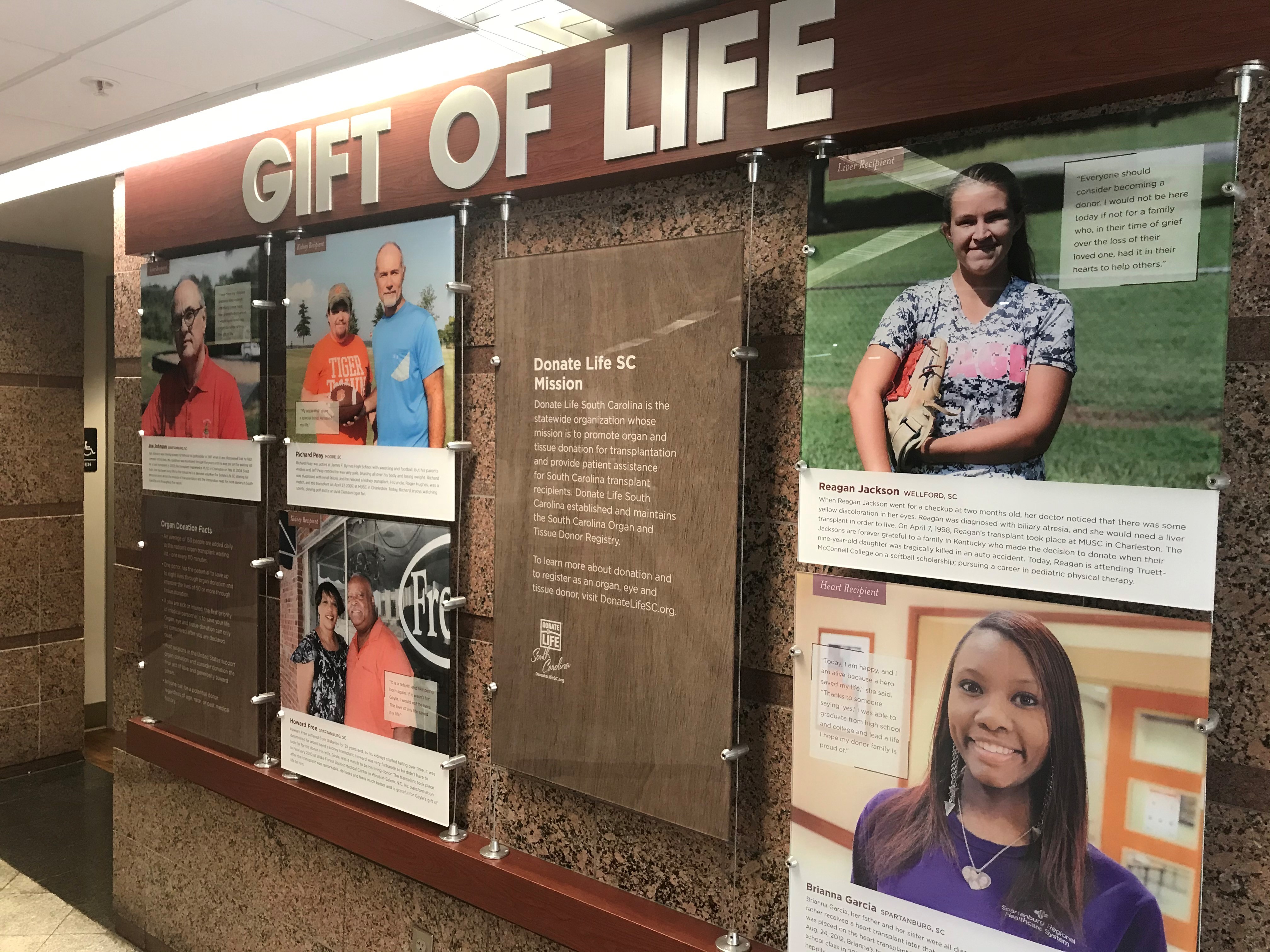 Organ donors save lives
According to the United Network for Organ Sharing, about 106,000 Americans need a life-saving organ transplant.  
To meet this critical need, healthcare providers and other advocates are working to raise awareness about the importance of organ and tissue donation. This effort spotlighted during April is recognized as National Donate Life Month.  
"One of the main things we focus on are myths that people have about organ donation – myths that keep some from becoming a donor," said Shonna Bible, the Spartanburg Medical Center clinical liaison for organ, tissue and eye donation.  
Bible said the most significant myth is that a hospital won't do all it can to save the life of a patient who has signed up as a donor. She stresses that this is not the case and that, by law, organ and tissue procurement is handled by organizations outside of the hospital.  
In South Carolina, the federally designated procurement agency is called We Are Sharing Hope SC.  
Following a medical diagnosis of brain death, a counselor with Sharing Hope SC will meet with the patient's family to talk through donation opportunities – or to discuss the patient's prior decision to be a donor.
South Carolina residents can sign up to become an organ donor when applying for or renewing a driver's license or online at www.donatelifesc.org/registration.
Unlike many public health initiatives, which often focus on members of a local community, the effort to promote organ and tissue donation is truly a national campaign. An organ donated in South Carolina might save a patient's life in a different region; a patient in the Upstate needing a transplant might receive an organ from a donor hundreds of miles away.  
Donations to the Spartanburg Regional Foundation's Organ, Tissue and Eye Donation Fund support awareness activities throughout the year.  
During Donate Life Month in April, Bible leads information sessions at colleges and other community centers. She also discusses organ and tissue donation on local radio programs.  
A special ceremony is held to honor family members whose loved ones were organ donors. Bible said that making connections with donor families is a rewarding part of her job.  
"It gives them a sense of hope and peace," she said. "Families may ask, 'Why did this tragic thing happen?' If their loved one was a donor, they may still ask why. But they'll know that someone's life was saved."
To contribute to the Spartanburg Regional Foundation's Organ, Tissue and Eye Donation Fund, please visit www.regionalfoundation.com/ways-give/community-health.
April is National Donate Life Month – the Foundation's Organ, Tissue and Eye Donation Fund helps support activities that raise awareness about this important cause and honor families whose loved ones were donors.