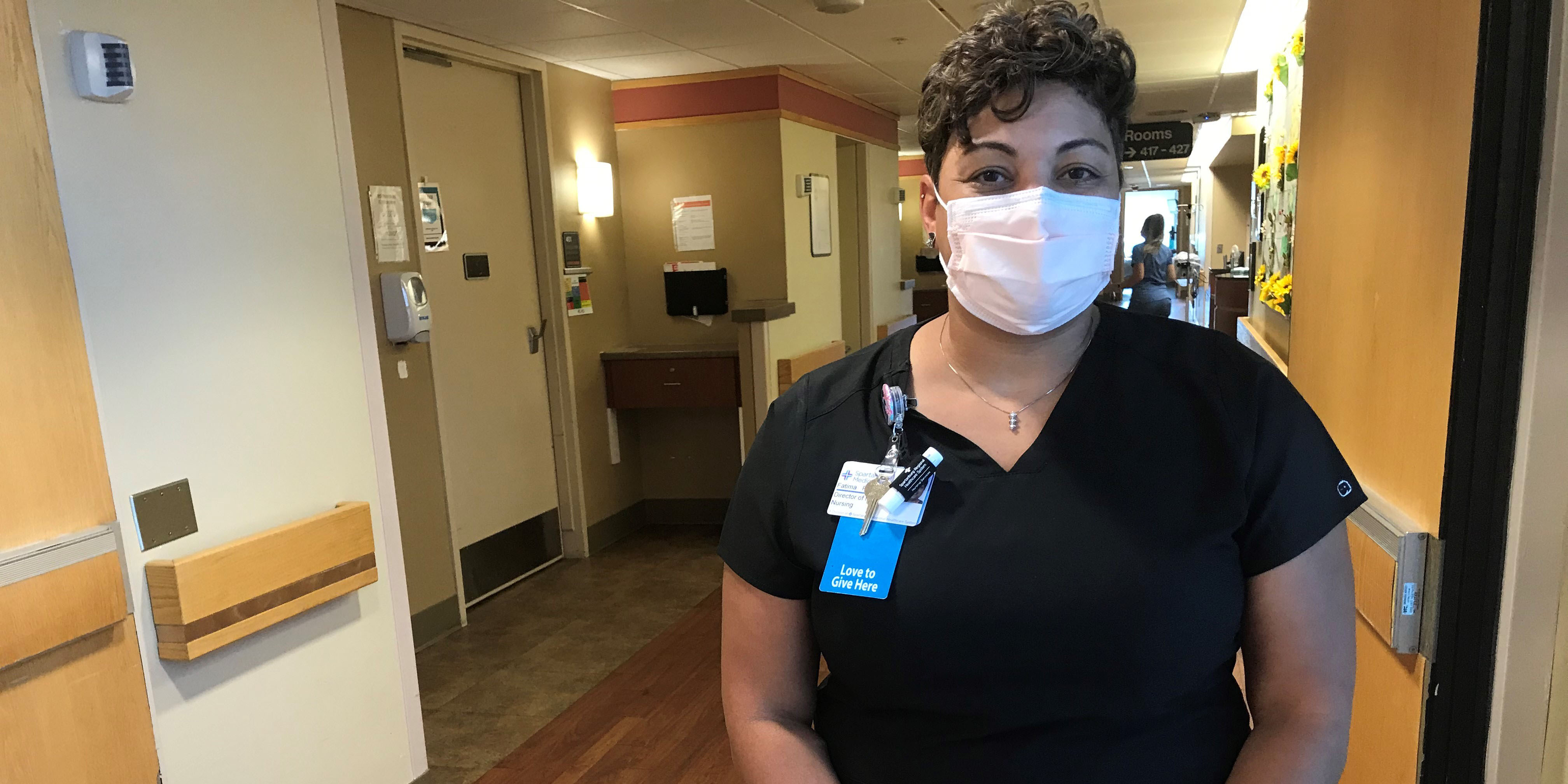 Nurse leader proud to support her colleagues
Fatima Brewton considers it "a privilege" to be a nurse leader at Spartanburg Medical Center. She admires the hard work, skill and dedication of nurses at the hospital.  
"I know our team makes a difference in our patients' health far beyond the walls of this facility," Brewton said. 
The COVID-19 pandemic brought out the best in Spartanburg Regional Healthcare System caregivers, Brewton said. 
"Nurses had to take action," she said. "There was little time to prepare, and it was remarkable how we collaborated with all disciplines to provide excellent care for our patients. I am grateful for all my fellow nurses who endured one of the toughest challenges of our career – we will be forever changed." 
For many Spartanburg Regional staff members and their families, the pandemic took a financial toll. Brewton led the committee that oversaw the Spartanburg Regional Foundation's COVID-19 Employee Emergency Fund, which assisted qualifying staff members with expenses such as rent and utility bills in 2020 and early 2021. 
The committee worked diligently to review applications for assistance and allocate funds in a timely and judicious manner. Brewton felt honored to help support the process.  
"It was heartwarming to see how the Foundation supported the needs of our associates during a crisis," she said.   
And Brewton appreciates the overall impact of the Foundation. She is a longtime donor to the annual employee campaign.   
"It is great to see funds routed back into our organization and community to support a wide variety of health needs." 
To learn more about the Spartanburg Regional Foundation, visit https://www.regionalfoundation.com/.