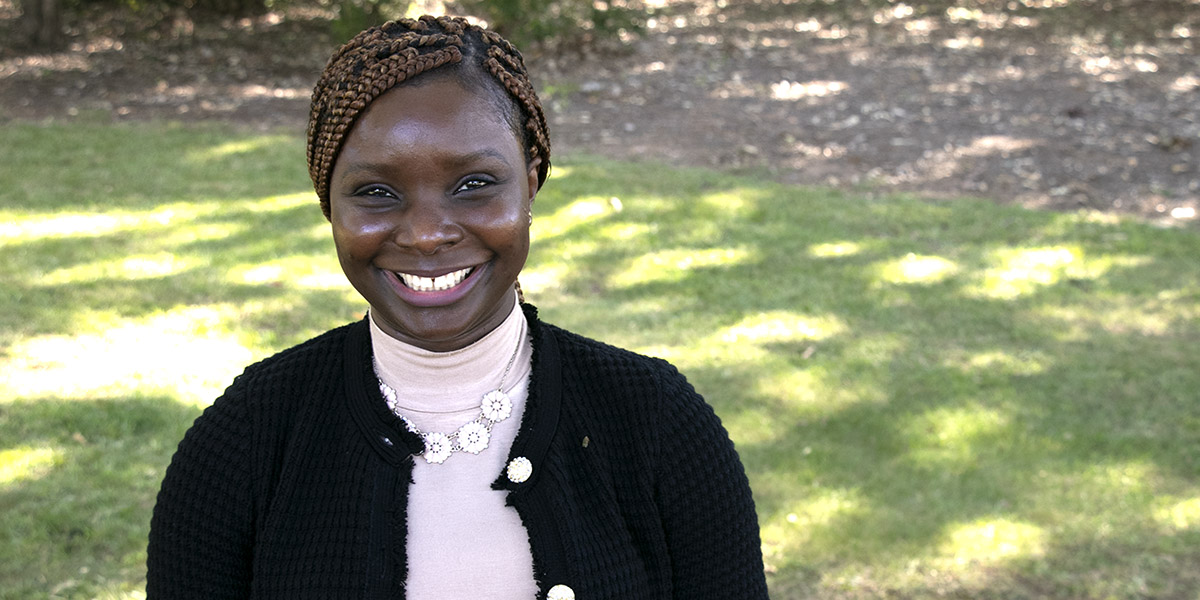 From Nigeria to NYC to Spartanburg – Dr. Taiwo brings compassion, drive for excellence
What does it take to be a good doctor? For Oluwabukola "Bukky" Taiwo, MD, it's about remembering the times that she has been a patient.
"As a patient, it became apparent to me that there are certain things that just make the experience a lot more pleasurable and personable," Dr. Taiwo said.
Dr. Taiwo believes in the importance of advocating for her patients – of relating to them and where they're coming from emotionally and physically. For Dr. Taiwo, it's more than writing a prescription, it's about caring for the whole person.
Today, Dr. Taiwo advocates for patients at Medical Group of the Carolinas – Internal Medicine – Eastside.
Discipline and resilience
Dr. Taiwo believes in the importance of discipline and resilience, two traits she learned as a young person in her native Nigeria. As a daughter of a Nigerian Air Force officer, Dr. Taiwo attended a military high school.
"I got to have a sneak peek at what life in the military would be like," Dr. Taiwo said. "It built my strength and endurance, and that helped me get through medical school and residency."
At the age of 14, she debated between being a chemical engineer or a doctor. A family tragedy put Dr. Taiwo on her path.
"I did lose my sister to typhoid fever," Dr. Taiwo said. "They realized there was a misdiagnosis. At that point, I was able to make the decision to pursue a medical career."
The extra mile
The traits Dr. Taiwo learned at an early age translate to her care for patients.
"Excellence for me means going the extra mile," Dr. Taiwo said. "The critical thing for me is to make sure you think of all the possibilities, and you try to address them."
Dr. Taiwo counts the management of common acute medical problems and chronic illnesses in the adult and elderly population among her professional skills, in both inpatient and outpatient settings. She has experience managing some rarely seen, uncommon medical conditions.
She describes herself as able to work efficiently under pressure.
Dr. Taiwo places compassion at the core of her work, and she considers herself to be a compassionate person.
"I want my patients to know that they are going to get more than a doctor who goes through the motions," Dr. Taiwo said. "They're going to have somebody that they can rely on to advocate for them."
For her, advocacy includes making sure patients get their medications and that they are successfully referred for further care when needed.
And, most importantly – always find ways to relate to the patient.
"Sometimes, it could be emotional needs," Dr. Taiwo said. "Sometimes, it could be physical pain, and sometimes it could be needing someone to talk to and someone to listen to them. I take all of those things seriously."
Dr. Taiwo is now accepting patients at MGC – Internal Medicine – Eastside. Schedule your appointment now.